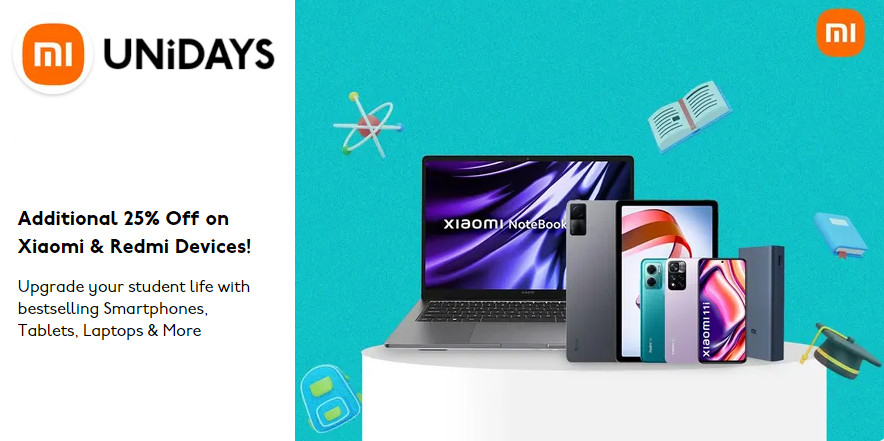 Xiaomi has announced that it is proud of the outcome of its partnership with UNiDAYS that caters to empowers students from Generation Z, to access and appeal to the young and smart student market in India.
Xiaomi Student Plus Program has up to 50% off on Xiaomi and Redmi phones, laptops, tablets, and lifestyle products 50% off on all protection plans, like Mi Protect, Mi Extended Warranty, and Mi Complete Protect.
Xiaomi's partnership with UNiDAYS
In a short span of two weeks, Xiaomi said that it has successfully engaged over 30,000 students through a partnership with UNiDAYS. This led to more than 16,000 discount codes being downloaded, with an average order value of Rs. 22,000. Xiaomi has now secured a position in the top 5 brands on UNiDAYS in India, all within the first month of launching.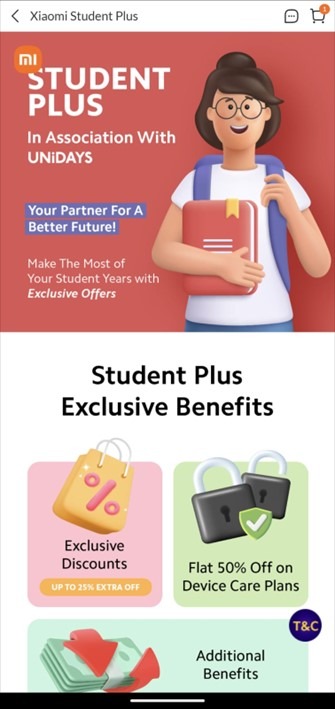 To ensure a smooth verification process for student status and promote Xiaomi to its over 1 million members in India, UNiDAYS developed a comprehensive campaign that included online and in-store verification options, marketing and media solutions, and training for over 500 in-store managers.
The campaign was designed by UNiDAYS' Gen Z experts in collaboration with Xiaomi, to connect with Indian students across multiple touchpoints and facilitate seamless verification while driving student acquisition and conversion.
Overall, this partnership has helped Xiaomi expand its brand presence among India's Gen Z student community, thereby increasing the lifetime value of this important demographic. You can check out the offers from UNiDAYS site.
Commenting on this, Mihir Bagga, India Country Lead from UNiDAYS, stated,
We're excited to welcome Xiaomi as our partner. The growing student market has a huge potential for brands across India with its enormous purchasing power. We're very happy with the initial results of our partnership and we hope to strengthen this relationship further.