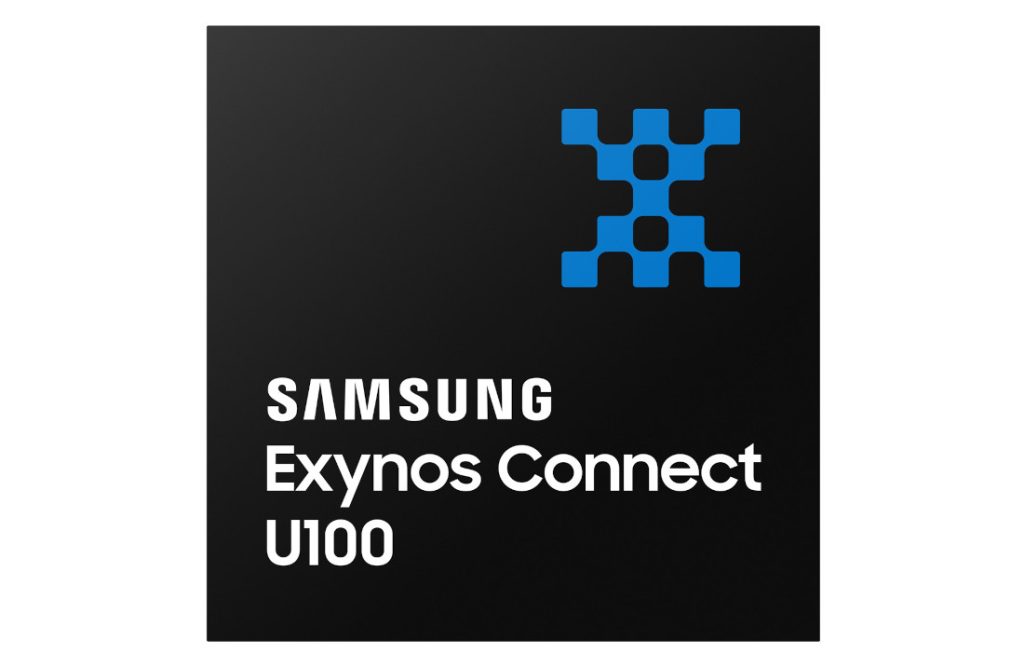 Samsung has introduced Exynos Connect U100, the company's first ultra-wideband (UWB) chipset offering single-digit centimeter accuracy, optimized for use in mobile, automotive and Internet of Things (IoT) devices, offering precise distance and location information.
Samsung Exynos Connect
Samsung 'Exynos Connect' is a new brand that consolidates its short-range wireless communication solutions, such as UWB, Bluetooth and Wi-Fi that are essential in facilitating an increasingly hyper-connected world.
Samsung Exynos Connect U100
Samsung Exynos Connect U100 leverages time of arrival (ToA) and 3D angle of arrival (AoA) measurements that provides an accuracy of single-digit centimeters and under five degrees.
This makes it especially useful when tracking location in challenging indoor environments where GPS is unavailable, as well as for AR and VR applications that require exact and real-time tracking of moving people.
The U100 integrates radio frequency (RF), baseband, embedded Flash (eFlash) memory and power management IP into a single chip, making it ideal for use in compact devices.
Through its power-saving mode, the U100 can maximize the battery life of mobile and automotive solutions as well as IoT devices like smart tracking tags that run on batteries with limited power capacity.
For reliable communication, the U100 is also equipped with a scrambled timestamp sequence (STS) function and a secure hardware encryption engine to prevent external hacking.
Samsung's Exynos Connect U100 has been certified by the FiRa Consortium, an industry-led non-profit organization that certifies UWB products for conformity to interoperability standards.
The U100 also complies with the Car Connectivity Consortium (CCC) Digital Key Release 3.0, a standard designed to store, authenticate and exchange digital keys for vehicles, enabling U100-equipped smartphones to securely communicate digital key information with vehicles.
Commenting on the launch of the new chip, Joonsuk Kim, Executive Vice President of the Connectivity Development Team at Samsung Electronics, said:
Our Exynos Connect U100 combines sophisticated ranging and positioning capabilities with strong security to enable hyper-connectivity between people and everyday objects, fueling a range of new applications in positioning and location tracking

Building on our technology leadership in communications technologies, we are committed to driving innovation in short-range communication solutions to transform the way we connect and relate to the world around us.