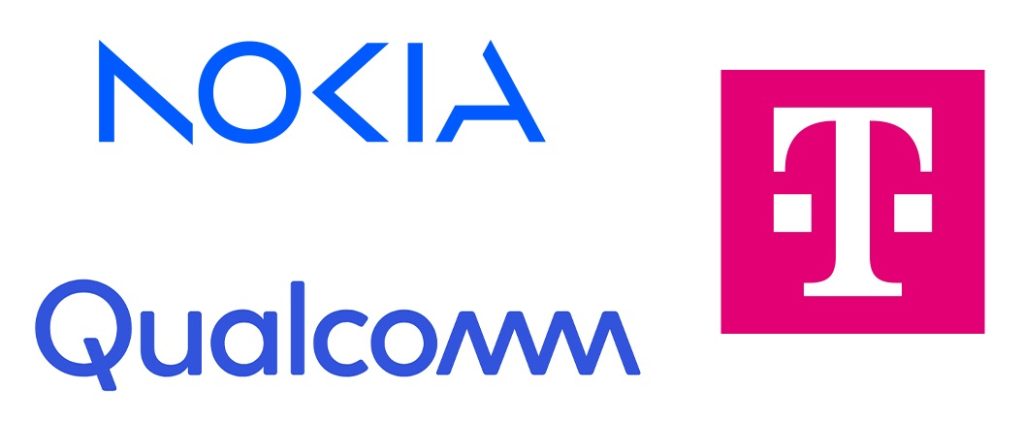 Nokia, Qualcomm Technologies, and T-Mobile have achieved a world's first feat by successfully aggregating 5G Standalone (SA) spectrumCC Carrier Aggregation (5CC CA) in sub-6 GHz spectrum.
The trial aggregated 2 FDD and 3 TDD carriers, yielding peak downlink throughput speeds of over 4.2Gbps. 5G Carrier Aggregation with 5CC will enable mobile operators to offer higher data rates and better coverage to more customers. The companies are industry leaders in Carrier Aggregation technology.
Nokia, @Qualcomm and @TMobile showcase industry-first 5CC 5G #CarrierAggregation on sub-6 GHz spectrum, with data rates exceeding 4.2 Gbps. Carrier Aggregation is the key to unlocking the exponential potential of #5G networks.

Read more: https://t.co/pWe2hbvejd #MWC23 pic.twitter.com/HkyObaqv5d

— Nokia #MWC23 (@nokia) February 28, 2023
5G 5x Carrier Aggregation Test
A 5CC CA call was conducted on Nokia's AirScale base station and a mobile test device powered by the new Snapdragon X75 5G Modem-RF System, the world's first modem-RF solution to support 5G 5x carrier aggregation. The process involved combining FDD bands n71 (600MHz) and n25 (1900MHz) and TDD bands n41 (2.5GHz) and n77 (3.7GHz).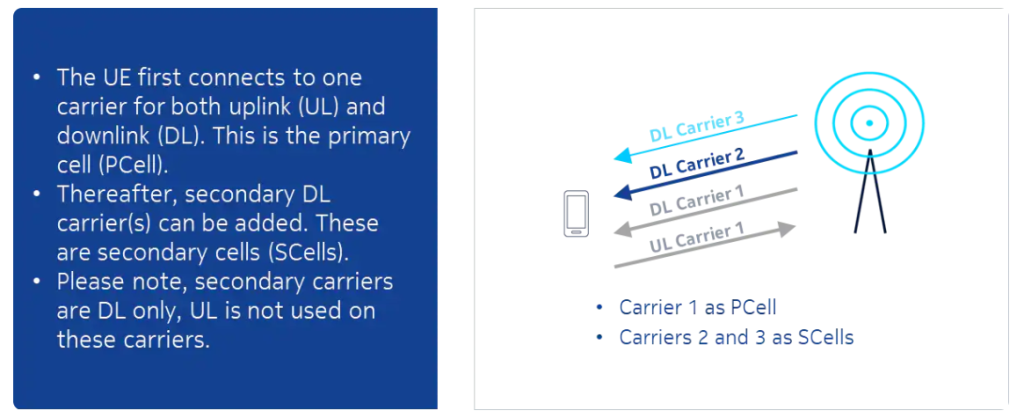 The combination of uplink and downlink carrier aggregation kept the upl downlink data rates in balance. Additionally, Nokia and Bosch are working to quickly implement 5G technology while keeping an eye out for 6G.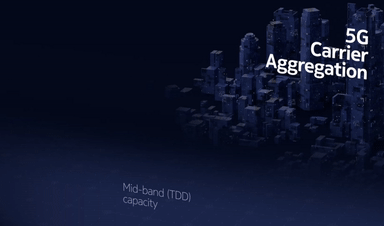 Benefits for Network Operators
Network operators can benefit from the 5CC CA by leveraging their spectrum and network assets for a better user experience. This process allows them to combine the bandwidth of multiple mid-band (TDD) carriers with the increasing pool of 5G FDD frequency carriers without affecting coverage or capacity.
Nokia Showcasing AirScale Products at MWC 2023
Nokia is displaying its new high-performance, high-capacity AirScale products and services at MWC 2023 in Hall 3.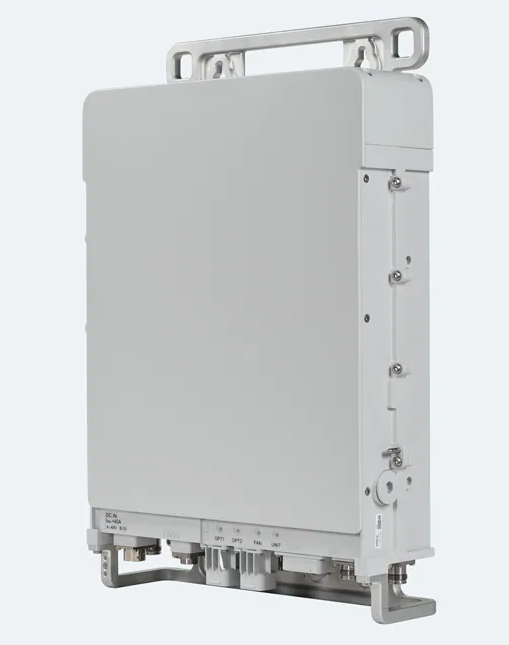 Guests will be able to experience different topics from Nokia's portfolio such as Radio Leadership, Performance Innovation, Energy Efficiency, Operational Efficiency, and Cloud RAN. Additionally, Qualcomm Technologies will be exhibiting the Snapdragon X75 in a video demonstration at its booth (Hall 3, 3E10).
Speaking on the announcement, Karri Kuoppamaki, SVP of Network Technology Development and Strategy at T-Mobile commented:
We continue to work with industry leaders like Nokia and Qualcomm Technologies to bring America's largest, fastest, and most reliable 5G network to the next level. These successful tests pave the way for even faster speeds so customers can unleash the full potential of their 5G devices. Innovation is at the heart of everything we do at T-Mobile and we make sure that our customers are always first to get the very best the industry has to offer.
Speaking at the event, Sunil Patil, Vice President Product Management, Qualcomm Technologies, Inc. commented
With Snapdragon X75, we enable the next generation of 5G smartphones and beyond to fuel the Connected Intelligent Edge. This world's first 5CC CA call on sub-6 GHz 5G spectrum showcases the power of our modem-RF technology and underlines the power of our collaboration with Nokia to advance the 5G ecosystem.
Speaking at the project, Mark Atkinson, SVP, Radio Access Networks PLM at Nokia, said:
Advanced mobile network operators are transitioning quickly to 5G SA. Multi-component carrier aggregation propels 5G SA data rates to multi-Gigabit levels. With 5G Carrier Aggregation software, we enable our AirScale customers to provide the highest 5G data rates at more locations to their subscribers. With this successful 5CC CA test we once again highlight our leadership position in providing the technologies that support mobile operators in maximizing radio network performance and pushing them to the forefront of 5G.