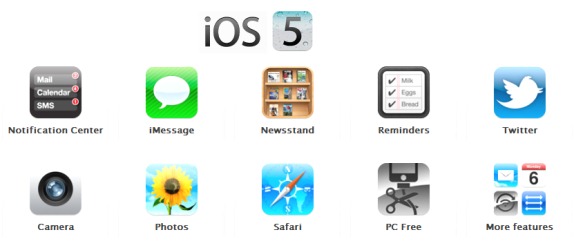 Apple has finally announced the much awaited iOS 5 with new features like Notification center, iMessage, Newsstand and Twitter integration, reminder and more. With the iOS 5 and iCloud, your, mail, contacts, calendars, photos, apps, books, music gets synced automatically once you enter your Apple id and the password, when you setup the device.
Features of iOS 5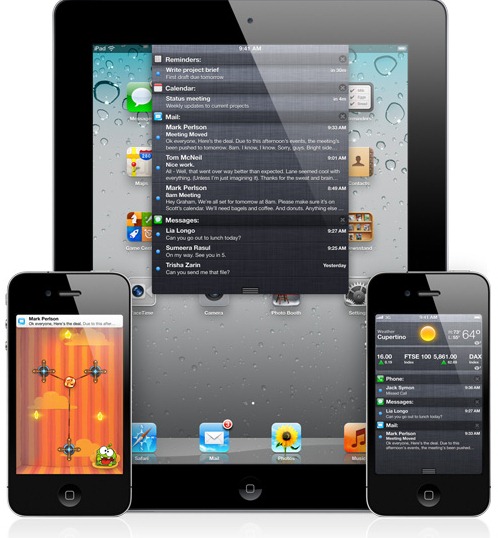 Notification center shows the notifications for text messages, missed calls, calendar alerts and app alerts, when you swipe the screen from top to bottom, similar to android. When you tap the notification, it takes you to the particular app. The notifications could be removed and the order could be changed from the notification settings.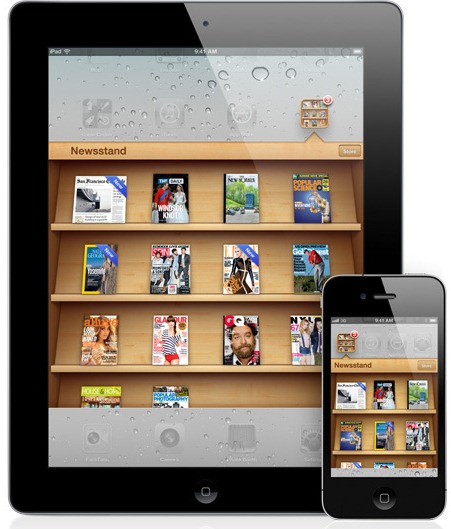 Newsstand lets you subscribe to magazines and newspaper, that could be accessed though any of the iOS devices and automatically downloads the latest ones each day.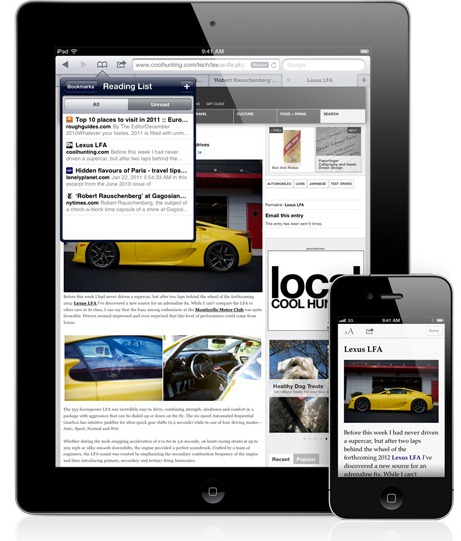 Safari browser, now includes Safari Reader that sets the correct font size on a web page to scroll through a news easily. Reading List bookmarks a page and syncs it with other iOS devices, for reading it later. Tabbed Browsing in the Safari browser in the iPad, lets you flip between multiple web pages easily.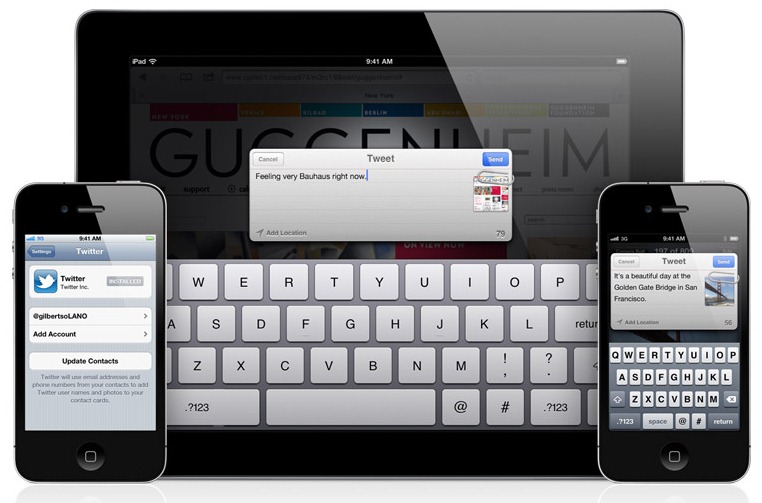 The built-in Twitter integration, lets you share or tweets easily using Photos, Camera, Safari, YouTube and Maps with a single tap, by signing in once.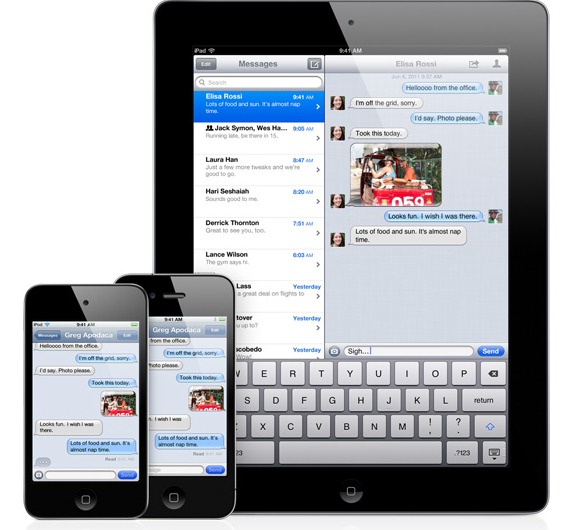 iMessage that is built into the Message app lets you share messages, photos, videos or contact information to a person or a group over Wi-fi or 3G. It also comes with delivery and read receipts, typing indication and secure end-to-end encryption.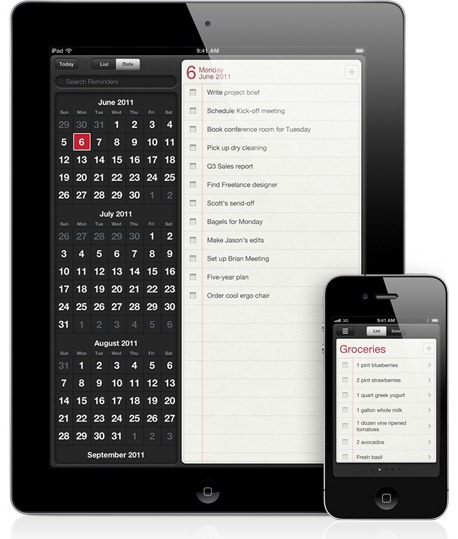 Reminder app lets you manage the tasks, create a group related tasks together and also set time or location based remainders which can also viewed in iCal and Outlook and are updated automatically.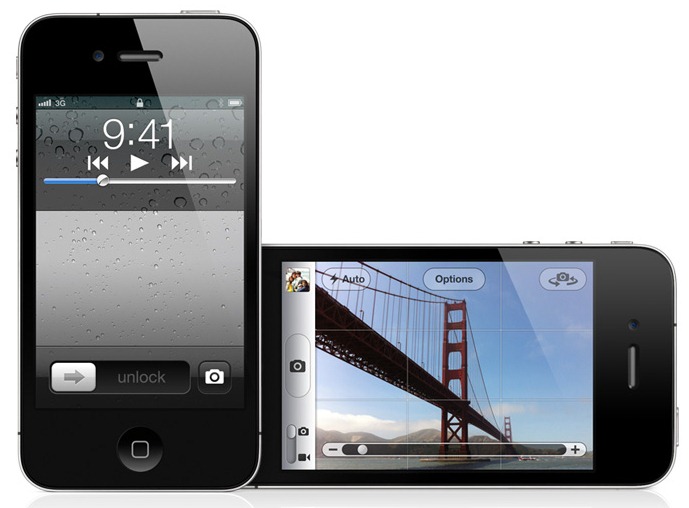 You can access the camera right from the lock screen in the iOS 5 and volume-up button lets you capture a photo quickly.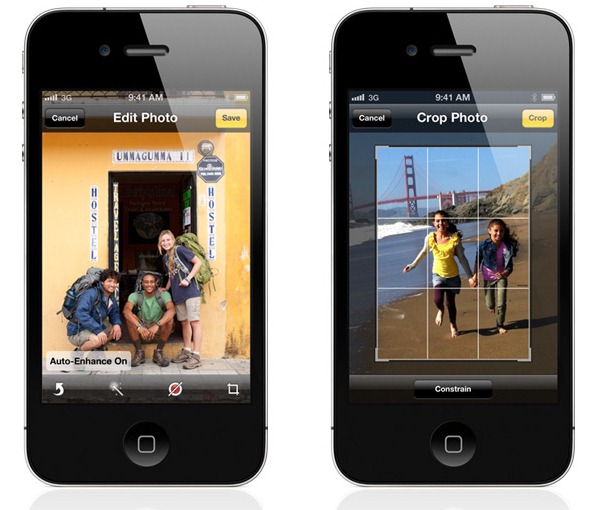 The new Photos app lets you crop, rotate, enhance and remove red-eye, and organize the photos into a album.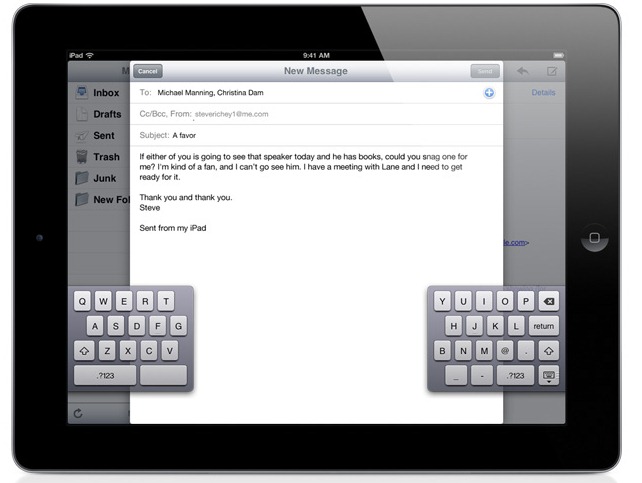 Other features include Split keyboard for iPad, Game Center, Multitasking gestures for iPad and AirPlay mirroring for iPad 2.  The iOS 5 is easy to setup which doesn't require a PC and the updates are delivered Over the Air (OTA). The iTunes purchases are auomatically synced over Wi-Fi.
iOS 5 beta software and SDK are available for iOS developer program members at the Apple developer's site and would be available this fall for iPhone 4, iPhone 3GS, 3rd and 4th Gen iPod touch and iPad 1 and 2.