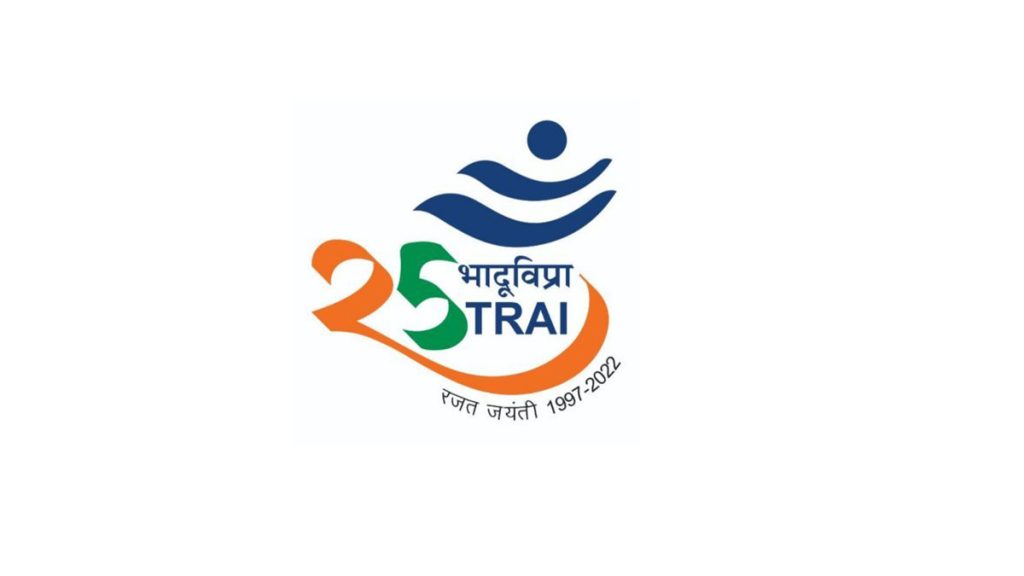 According to the data released by the Telecom Regulatory Authority of India, the number of telephone subscribers in India decreased from 1,143.63 million at the end of October 2022 to 1,143.04 million at the end of September 2022, thereby showing a monthly decline rate of 0.05%.
As of November 30, 2022, the market share of wireless subscribers held by the private telecom operators was 90.35%, while that of the two PSUs (public service providers), BSNL and MTNL, was only 9.65%.
According to the data, the number of subscribers climbed in urban areas by 0.24% to 626.60 million, while it decreased in rural areas by 0.39% to 516.45 million.
As of November 2022, Bharti Airtel has a 32.03% market share, while Reliance Jio has 36.99% share. Vodafone Idea, on the other hand, ended up in third slot with 21.33% share and BSNL had 9.41% market share.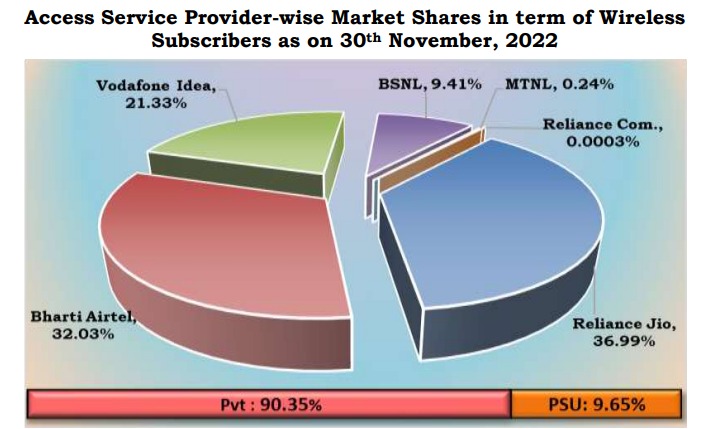 In all service areas except Karnataka, Tamil Nadu, Delhi, Kolkata, Odisha, Assam, Bihar, North East, Haryana and Kerala, the number of wireless subscribers went down in November.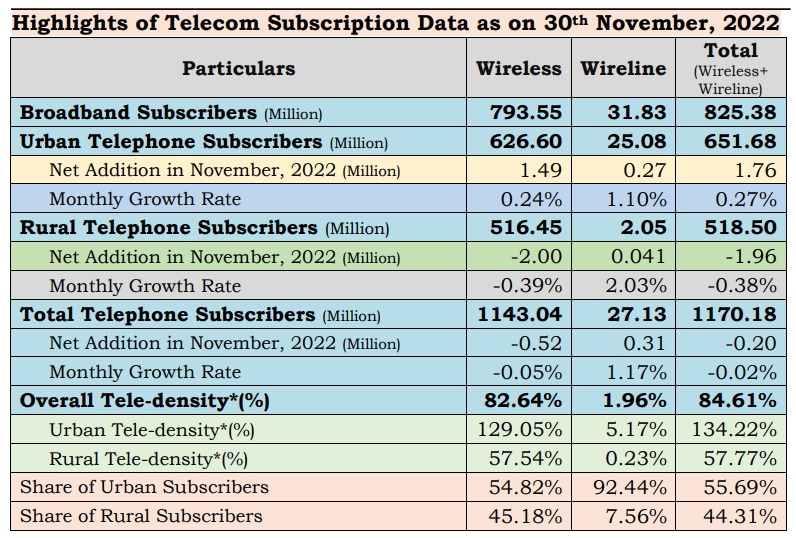 Besides that, 12.02 million subscribers requested Mobile Number Portability (MNP) during the month. With this, the total number of MNP requests received since its inception has risen to 771.94 million by the close of November 2022.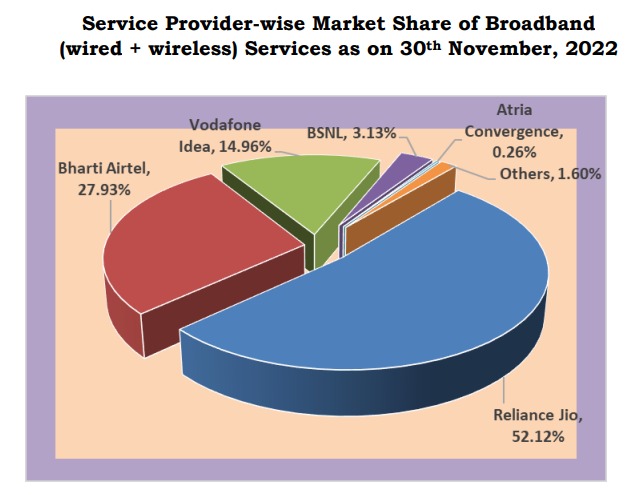 According to data collected from 887 operators in November 2022 compared to 874 operators in October 2022, the total number of broadband subscribers increased from 821.49 million at the end of October 22 to 825.38 million at the end of November 22. This represents a 0.47% monthly growth rate, with Reliance Jio (430.18 million) leading the way.