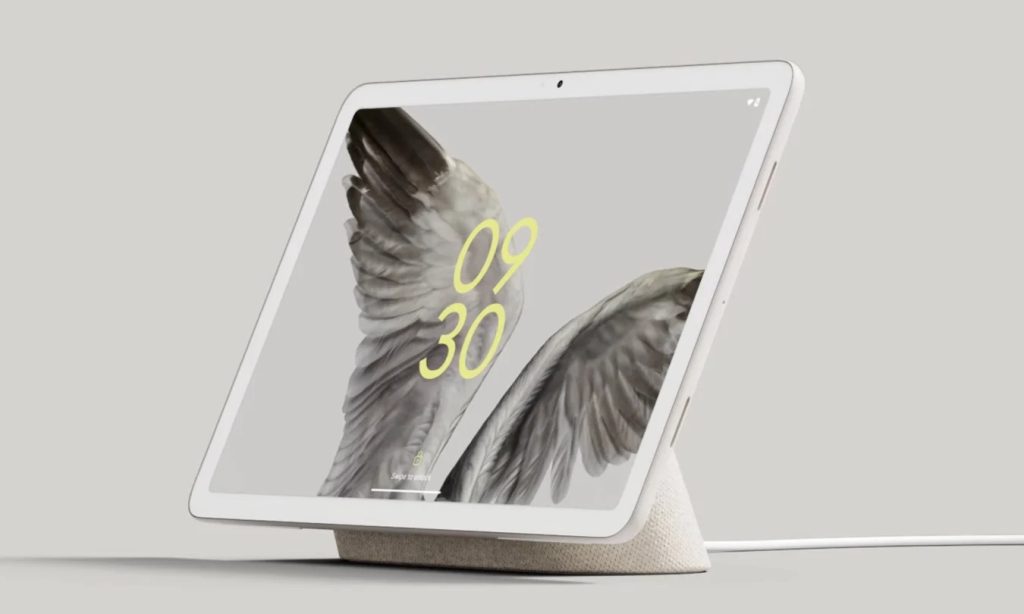 The Google Pixel Tablet will be released this year, as the company promised last year. According to a new leak from Android researcher Kuba Wojciechowski, Google might also be working on the Pixel Tablet Pro, which has the codename "tangorpro," similar to the codename of initially teased Pixel Tablet "tangor".
The display on the device is a 2560×1600 CSoT "ppa957db2d" with a RT4539 LED driver.

RT4539 is a 6-channel LED driver, typically used for driving the backlight layer on LCDs, which means that the Pixel Tablet most likely doesn't have an OLED screen, unlike other Pixel devices. pic.twitter.com/kgx0BhHE6f

— Kuba Wojciechowski⚡ (@Za_Raczke) January 26, 2023
The only difference between the non-pro and pro versions of tablets, according to Kuba, will be their processors. The Pixel Tablet Pro will have the latest Tensor G2 SoC, whereas the Pixel Tablet may have the previous generation of Tensor SoC.
Google is said to launch the Pixel Tablet Pro ("tangorpro") as the Pixel Tablet, and the original Pixel Tablet has been cancelled, according to the tipster. Aside from this, he has claims that the Google tablet will have a WQXGA (2560 x 1600 pixel) LCD screen and will use the RT4539 LED driver.
The tablet is also expected to come with 8GB of LPDDR5 RAM and 256GB of UFS storage. Also, it will contain a side mounted fingerprint scanner for security purposes.
As previously hinted by Google, the Pixel Tablet will include a dock accessory that will transform the tablet into a hands-free assistant or a photo frame. When docked, the dock will also include a speaker and should allow users to access smart home devices.
More information about the Pixel Tablet should become available in the coming weeks.