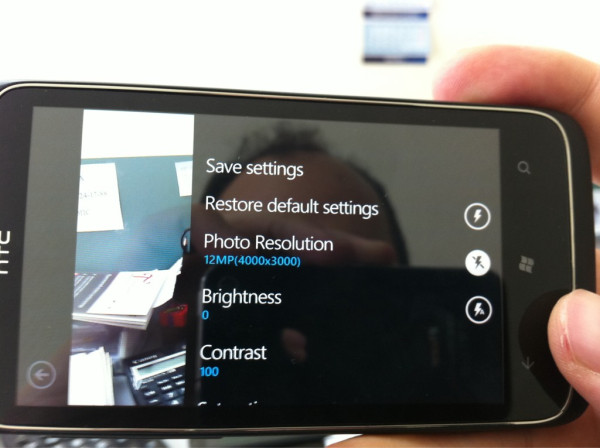 Eldar Murtazin of Mobile Review seems to have gotten hold of an HTC Windows 7 Phone with a 12 Megapixel Camera.
He tweeted that the phone supports RAW format. These are the adjustable settings that it offers:
Photo Resolution
Brightness
Contrast
Anti-Banding
Focus
Exposure Metering Mode
Exposure Compensation
RAW Capture
We already saw a video which showed an HTC phone with a 16 Megapixel camera last month. While this doesn't look like the phone that was featured in the video, it does indicate that the 16 Megapixel camera phone might be real.
Eldar also mentioned that he would be comparing it to the Nokia N8 later today and that it's quality seemed good.