Home » HTC, Microsoft, Windows
HTC WP7 phone leaked with 16MP camera, is it real?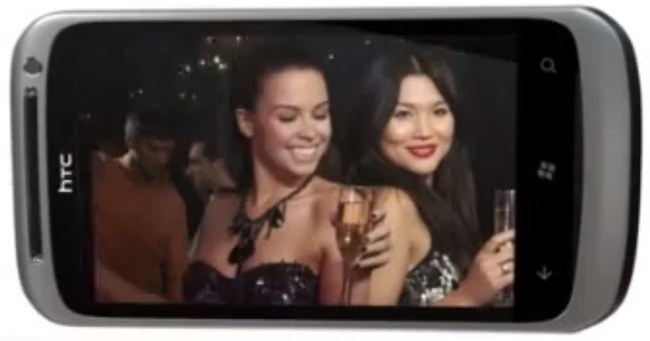 At the MWC, HTC announced a number of new Android powered phones and all of them are quite interesting devices. And few days ago, HTC announced their first ever dual-core smartphone known as the HTC Sensation. It looks like HTC is now paying their attention towards WP7 because you people may have seen the first leaked shots of HTC Mazaa, and now another video is leaked on YouTube which is actually a HTC ad. What's interesting about this ad is that HTC is showing off a new un-announced WP7 phone which features a 16 Megapixel camera with dual LED flash, you can see the image of the phone above. The phone looks like a Desire S running on WP7.
The ad seems legit to me and HTC is capable to launch a phone with a powerful camera. Megapixels are not everything; the phone should come with a great lens. Just like iPhone 4, it has only 5 Megapixel camera, but the lens and image processor inside it is amazing which is the reason that images taken by iPhone 4 are always amazing. If we talk about the smartphone with the best camera, then Nokia N8 is leading. It comes with 12 Megapixel camera and Xenon Flash, which takes some amazing shots. So watch the video after the break and check out what HTC got up their sleeves.