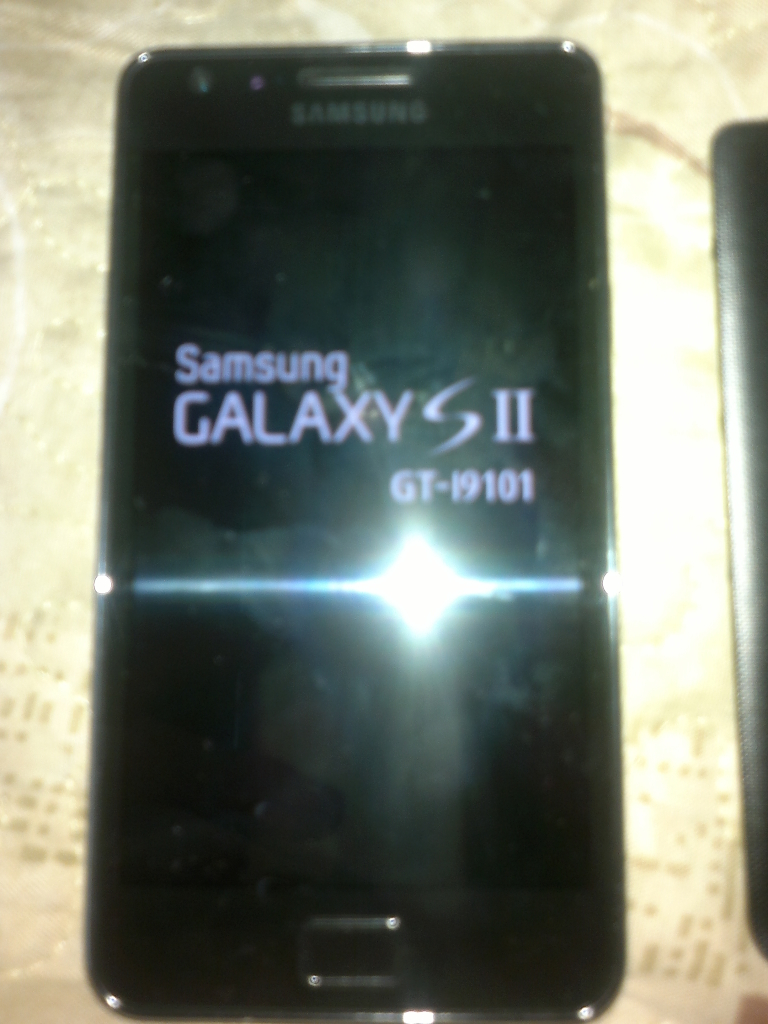 It seems that another version of the Samsung Galaxy S II has been spotted in Vietnam. The Galaxy S II that is available in most countries is the GT-I9100 but this version shows GT-I9101.
It seems that the owner noticed this problem only after he flashed the phone with a KE2 firmware and after that the phone just gets stuck at the loading screen where it shows I9101.
He then checked below the battery and even that identifies it as the I9101 variant. The pictures that are available are quite blurry but we can see the bootscreen pretty clearly.
We think this might be the NFC equipped variant of the Galaxy S II. Or it might as well be the Tegra 2 version or even the LCD version. But we cannot be sure of that since the phone looks pretty much the same from the pictures.