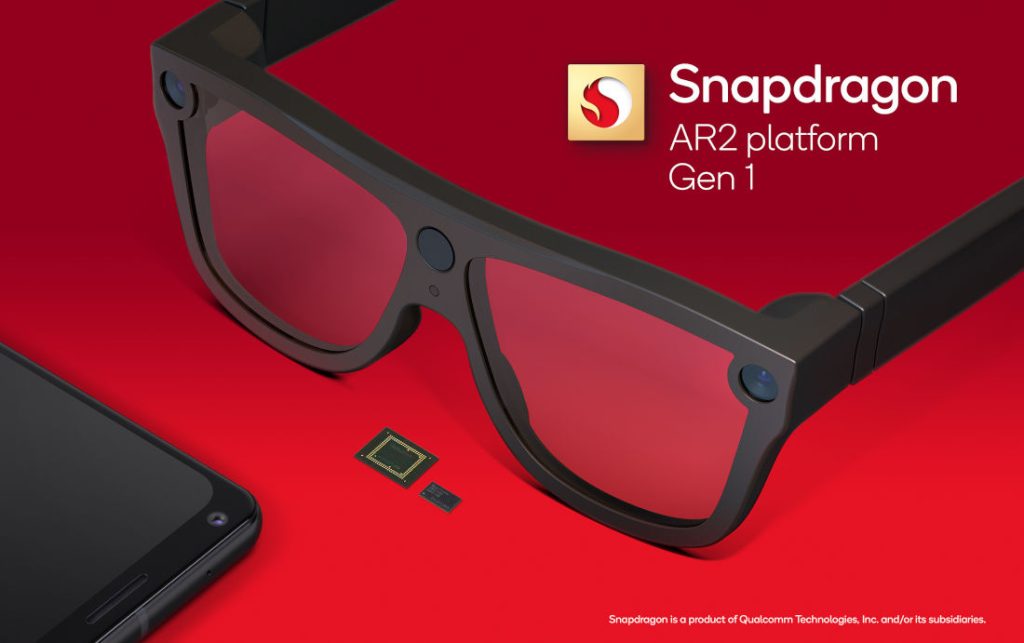 On Day 2 of Snapdragon Tech Summit, Qualcomm introduced Snapdragon AR2 Gen 1, as part of its extended reality (XR) portfolio, which the company says is the world's first purpose-built headworn augmented reality platform targeted at the next-generation sleek, highly capable glasses.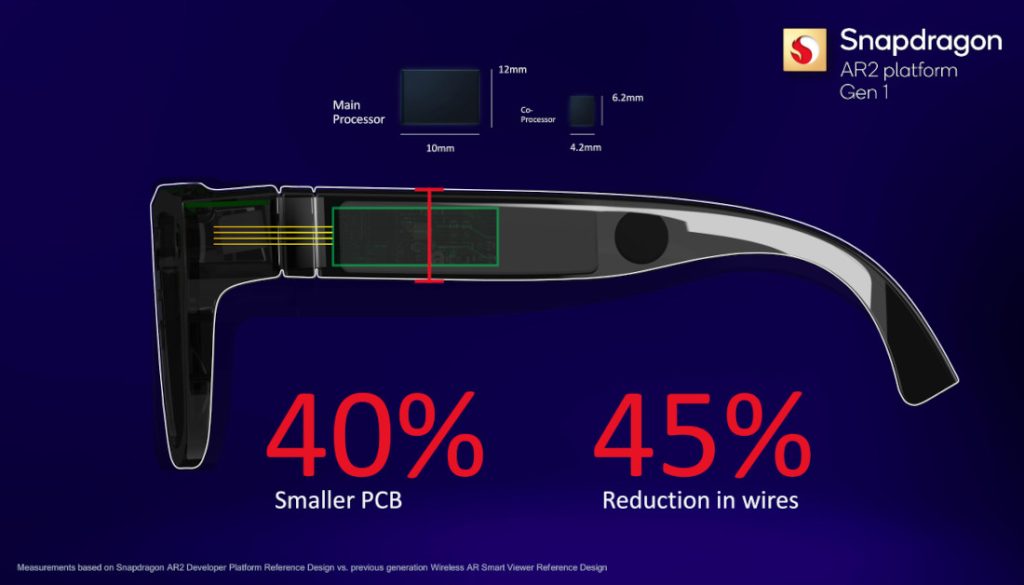 Purpose-built for AR
The multi-chip distributed processing architecture is combined with customized IP blocks that that includes an AR processor,
AR co-processor and connectivity platform.
The main processor occupies a 40% smaller (Compared to the Wireless AR Smart Viewer Reference Design powered by Snapdragon XR2 Platform) PCB area on glass and the overall platform delivers 2.5x better AI performance while consuming 50% less power to help achieve AR glasses that consume <1W power, said Qualcomm.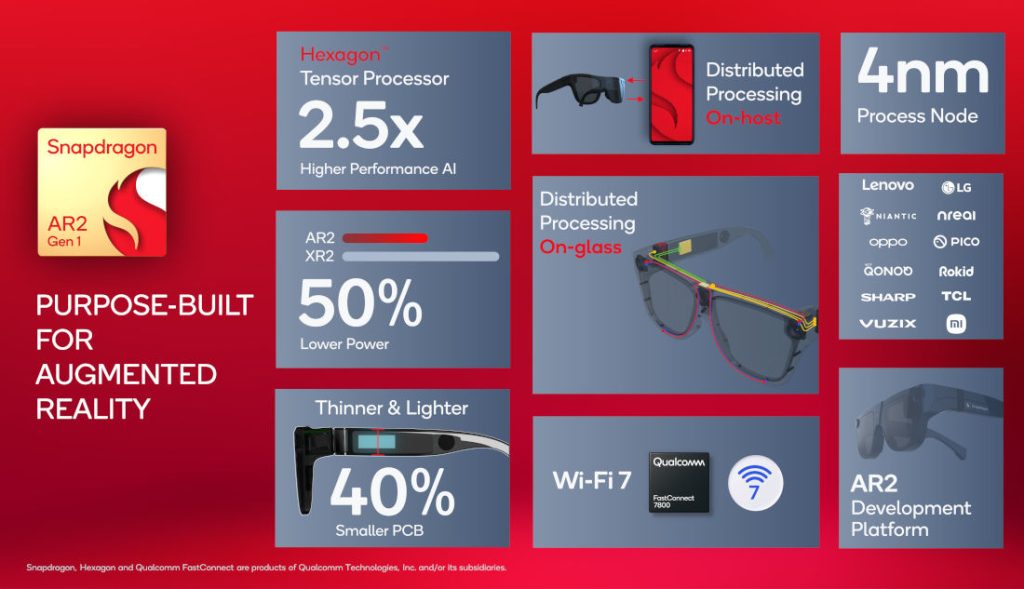 AR Distributed Processing Architecture
Snapdragon AR2 dynamically works to distribute the processing of latency-sensitive perception data directly on the glasses and offloads more complex data processing requirements to a Snapdragon-powered smartphone, PC or to other compatible host devices.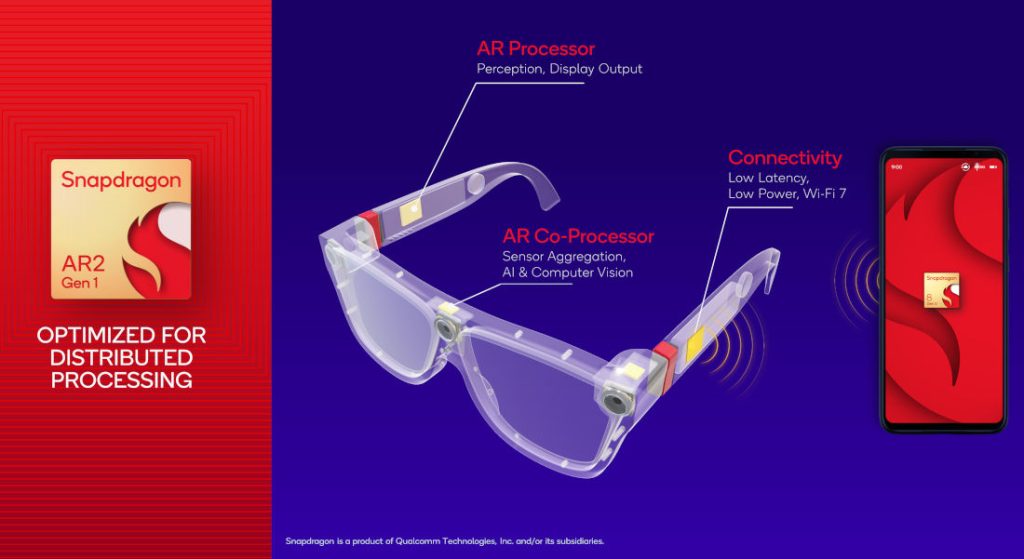 The AR processor is optimized for low motion-to-photon latency while supporting up to nine concurrent cameras for user and environmental understanding. Its enhanced perception capabilities include a dedicated hardware acceleration engine that improves user motion tracking and localization, an AI accelerator to reduce latency for sensitive input interactions such as hand tracking or 6DoF, and a reprojection engine for a smoother experience.
The AR co-processor aggregates camera and sensor data and enables eye tracking and iris authentication for foveated rendering, to optimize workloads only where the user is looking. This helps reduce power consumption.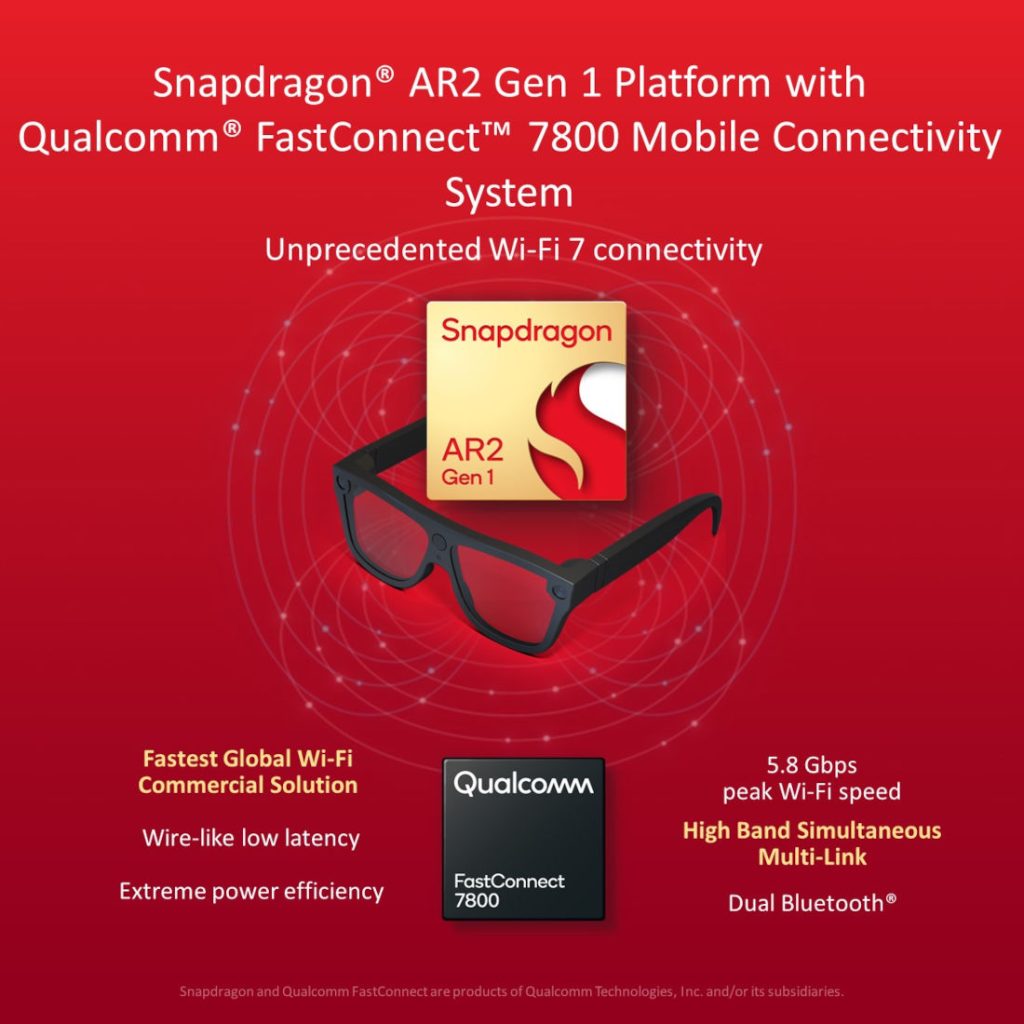 The connectivity platform utilizes Qualcomm FastConnect 7800 connectivity system to unlock the world's fastest Wi-Fi 7 technology available and reaches <2ms latency between the AR glasses and the smartphone or host device. Embedded support for the FastConnect XR Software Suite 2.0 enables better control of XR data to improve latency, reduce jitter and avoid unwanted interference
AR Ecosystem
To allow developers to build incredible headworn AR applications, Snapdragon AR2 and the Snapdragon 8 Gen 2 Platform are optimized to be Snapdragon Spaces Ready.
The Snapdragon Spaces XR Developer Platform is designed to be the foundation that will pave the way for developers to reimagine headworn AR content and help propel the entire AR glass segment.
Availability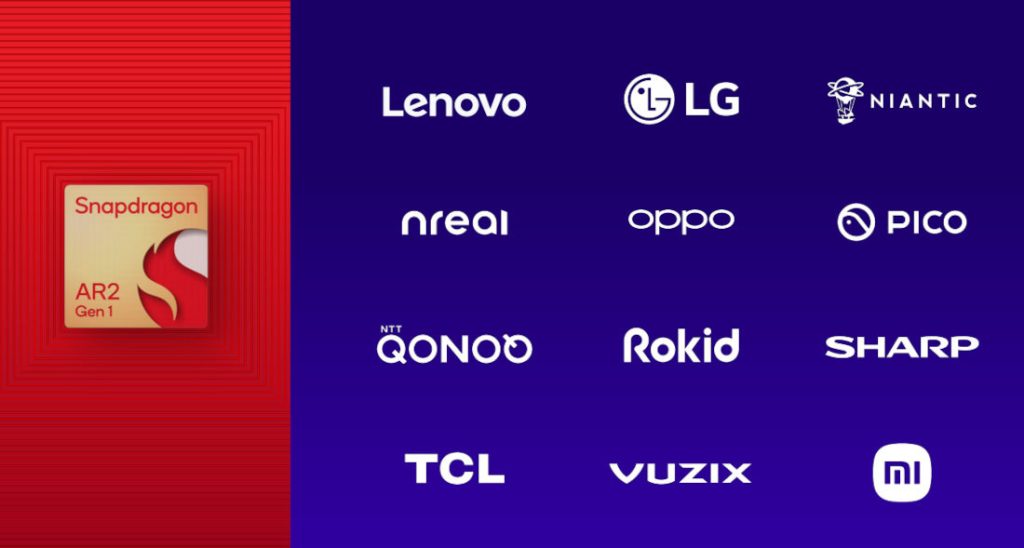 Qualcomm said that the Snapdragon AR2 platform is in various stages of development with OEMs including Lenovo, LG, Nreal, OPPO, Pico, QONOQ, Rokid, Sharp, TCL, Tencent, Vuzix and Xiaomi.