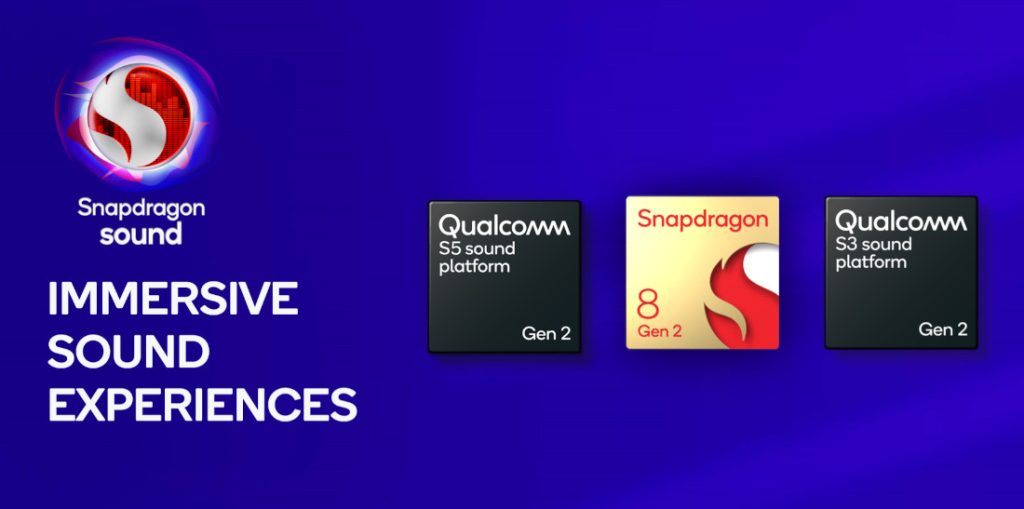 On the Day 2 of Snapdragon Tech Summit 2022, Qualcomm announced the Qualcomm S5 Gen 2 Sound Platform and the Qualcomm S3 Gen 2 Sound Platform with support for Snapdragon Sound technology, as the successors to Qualcomm S5 and S3 that were introduced last year.
These include updated features like dynamic head-tracking spatial audio, lossless audio quality, and voice back-channeling with 48 ms latency for in-game chat when using a smartphone.
Both of these audio platforms have been optimised for use with Qualcomm's latest Snapdragon 8 Gen 2 chipset. These SoCs have been optimised for speakers, mid-tier earbuds, and stereo headsets with lossless audio support.
Qualcomm Adaptive Active Noise Cancellation is supported on the platforms, which adapts to in-ear fit and the user's external environment. Qualcomm Adaptive ANC features an Adaptive Transparency mode with automatic speech detection to provide seamless transitions between immersive noise cancellation and natural-sounding leak-through.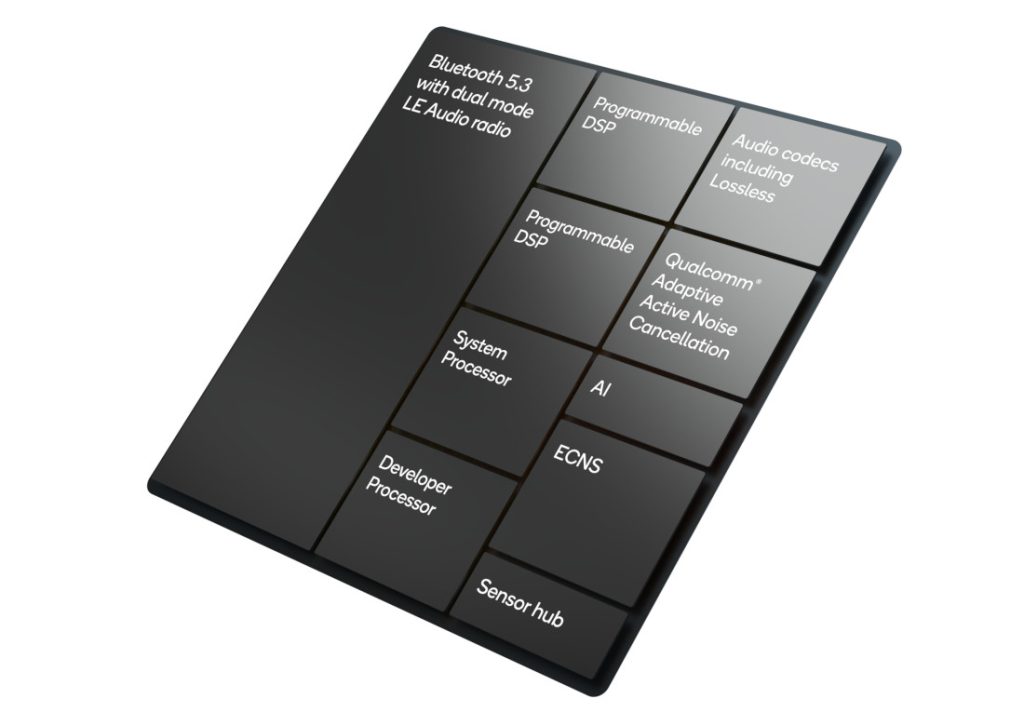 Furthermore, the newly announced Bluetooth LE audio is supported by the new Qualcomm S5 Gen 2 and S3 Gen 2 sound platforms. Remember that Bluetooth LE audio specifications were completed and announced in June 2022. Interestingly, this version includes Auracast broadcast audio, a new Bluetooth capability. It allows an audio source device to send multiple streams to an "unlimited" number of audio sink devices.
Availability
The Qualcomm S5 and S3 Gen 2 Sound Platforms are now in sampling stage and the commercial products are expected in the second half of 2023.
Regarding the announcement, James Chapman, vice president and general manager, Voice, Music & Wearables, Qualcomm Technologies International, Ltd. said,
The next-generation Qualcomm S5 and S3 platforms have been designed to deliver the rich features that consumers want most, while also delivering ultra-low power performance. We were first to deliver Lossless audio over Bluetooth and since then, we've continued to innovate.

We know from our 2022 State of Sound consumer research that more than half of consumers say they will be seeking out support for spatial audio on their next set of wireless earbuds. I'm excited to say we are bringing support for spatial audio with dynamic head-tracking to Snapdragon Sound technologies, lossless audio for the new Bluetooth LE Audio specification, and even lower latency on our latest platforms.