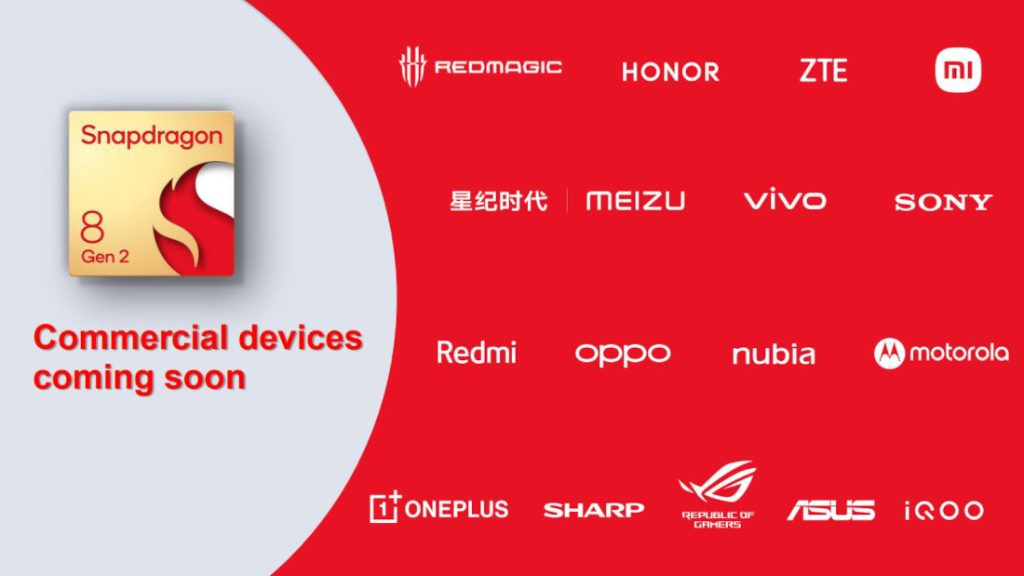 Qualcomm today introduced its Snapdragon 8 Gen 2 Mobile Platform that promises 35% improvements in CPU, 25% GPU performance improvements and improved in power efficiency.
It also confirmed that several OEMs including ASUS ROG, HONOR, iQOO, Motorola, nubia, OnePlus, OPPO, REDMAGIC, Redmi, SHARP, Sony, vivo, Xiaomi, XINGJI/MEIZU, and ZTE.
Xiaomi's new flagship (Xiaomi 13 series) will be the first to be powered by Snapdragon 8 Gen 2, says the company's CEO Lei Jun, but vivo X90 Pro+ that will be introduced next week should be the first.
As rumoured, motorola X40 has been confirmed to be powered by the chip. OnePlus confirmed that the new chip will power the OnePlus 11 series phone. iQOO 11 will also use the chip.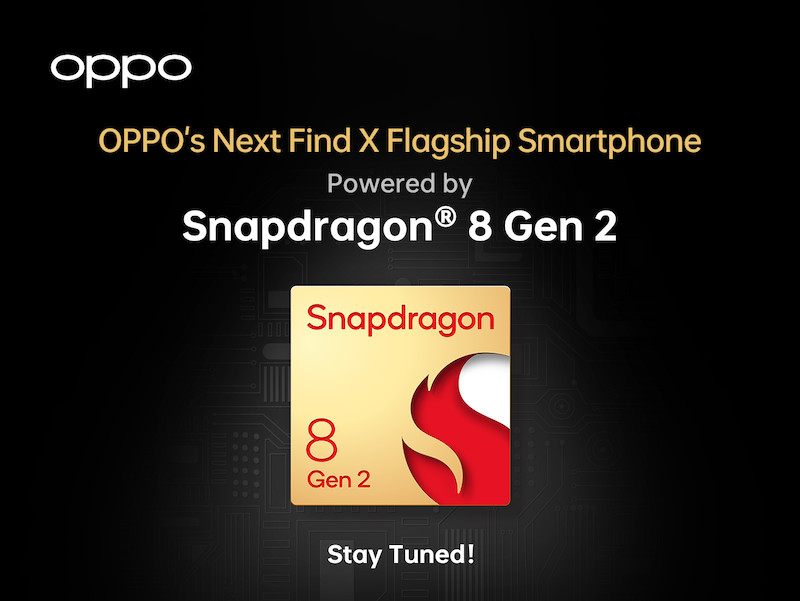 OPPO confirmed that its next Find X series (Find X6) will be powered by Snapdragon 8 Gen 2. OPPO also unveiled the latest achievements over the mobile ray tracing technology.
Luo Wei, GM of Terminal Product Center, ZTE announced that ZTE and Nubia devices powered by the Snapdragon 8 Gen 2 Mobile Platform will arrive soon. Nubia's CEO Ni Fei has confirmed that the nubia REDMAGIC 8 Pro will be powered by the flagship Snapdragon chip.
The next flagship ASUS Zenfone and ROG Phones will use the chip. Even though the HONOR 80 Pro will stick to Snapdragon 8+ Gen 1, the company said that it will use 8 Gen 2 in its devices in the future. Sharp and Sony's Xperia will also release phones with the chip next year.