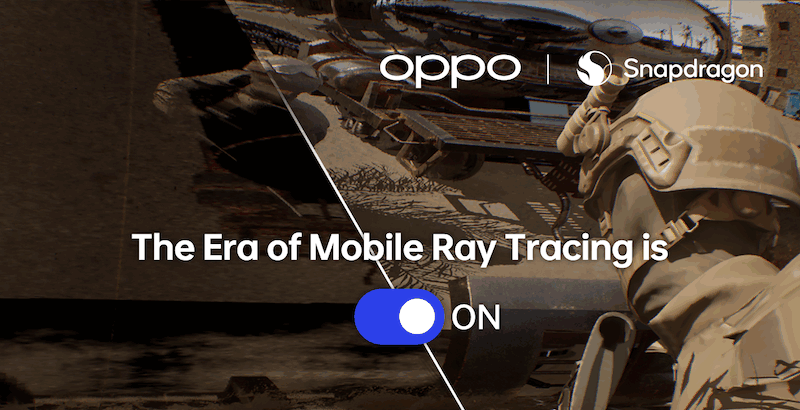 At the Snapdragon Tech Summit 2022, OPPO announced the launch of the first open ray tracing solution in the industry. This will make realistic rendering possible in more applications. The Snapdragon 8 Gen 2 Mobile Platform from Qualcomm Technologies, which was announced at the summit, also works with this feature.
OPPO Ray Tracing for Mobile Devices
OPPO and Qualcomm Technologies developed game driver testing, shader optimization, and compiler tools. OPPO and Qualcomm Technologies enhanced the PhysRay Engine 2.0 drivers for the latest Snapdragon smartphone platform.
Variable Rate Shading (VRS) from Qualcomm Technologies is now supported by OPPO. This makes sure that PhysRay Engine 2.0 works well on Snapdragon 8 Gen 2, improving both the way it looks and how much power it uses.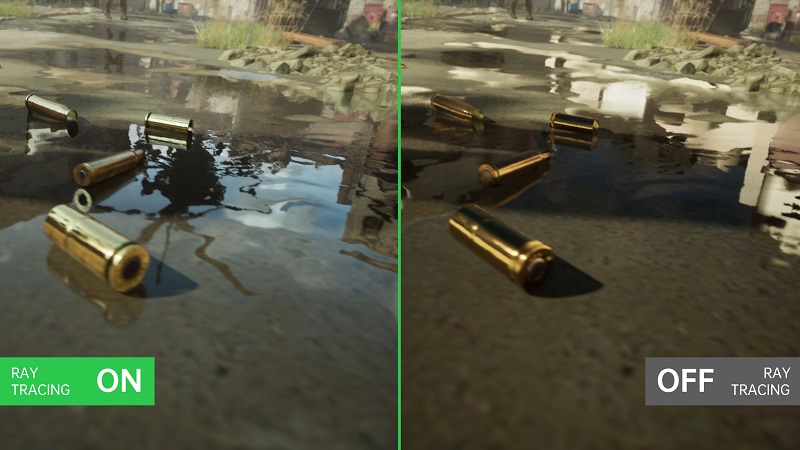 OPPO created a first-person shooter set called "Camp Guard" using 2,000 physical models, 800,000 triangles, and 100 textures to emulate a 3A mobile game. Thus, Camp Guard operates nicely at 720p 60 fps for 30 minutes on a room-temperature Snapdragon 8 Gen 2 handset. Characters and items in the game react accurately to model movement and player camera angles.
Here's what it means for your smartphone experience 👇 pic.twitter.com/jDDLdc7fAW

— OPPO (@oppo) November 16, 2022
In the live demo, a camouflaged soldier's shadow is cast on an oil tanker according to his real-time movement. With OPPO's Ray Traced Shadow and Alphatest, a palm tree's shadow on an oil ship is no longer a jagged geometric shape. Wind and camera angle affect gradient and form.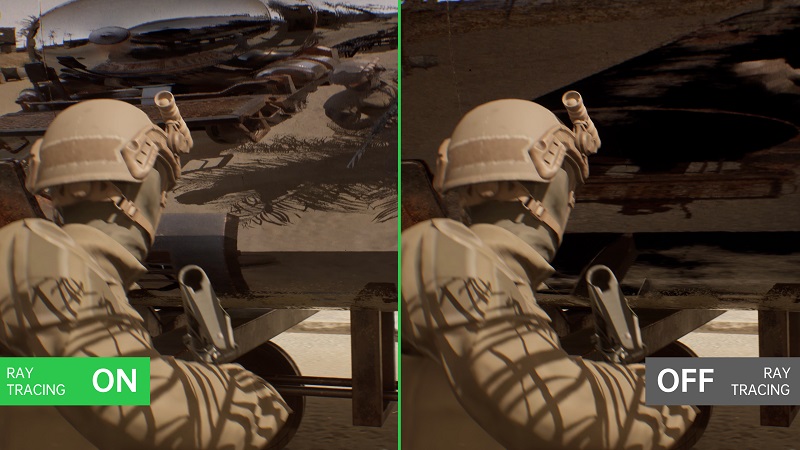 In addition to on-screen items, off-camera scenes can be generated and projected onto ponding water. Since OPPO's PhysRay Engine supports all basic PBR textures, even bullets can interact with lighting, making the graphics more realistic.
Also, water makes ray tracing difficult. In the live demo, pool ripples are more realistic, and sunshine reflecting off ripples and ripple markings at the bottom make the water more transparent.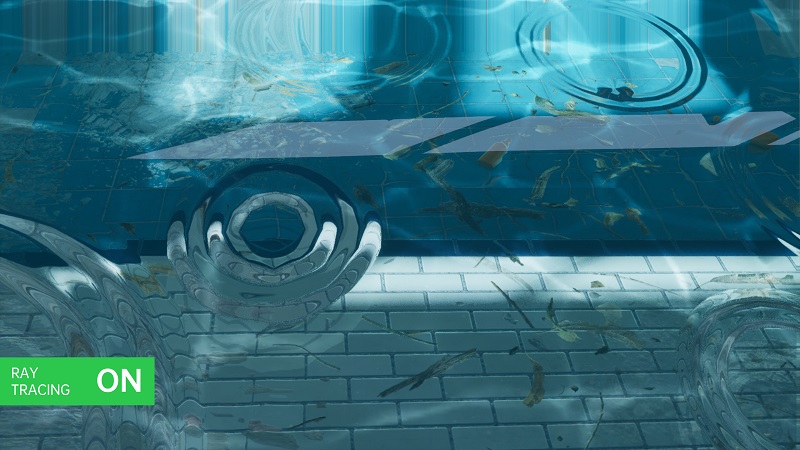 PhysRay Engine Makes Mobile Ray Tracing More Accessible and Efficient for Developers
As a hardware maker, OPPO realized the importance of ray tracing and began gathering information around 2020. Before any hardware could support it, OPPO started working on "PhysRay Engine," one of the first open ray tracing systems for mobile devices.
OPPO released PhysRay Engine 1.0, which was available to global developers at SIGGRAPH. OPPO's PhysRay Engine 2.0 has powerful ray tracing features, such as effects that are only available on OPPO phones, a global rendering pipeline, and offline full path tracing.
During the China International Import Expo, OPPO also partnered with the real-time 3D game engine Unity. OPPO has incorporated its ray tracing solution into the Unity game engine, giving immersive gaming graphics and high-efficiency environments.
PhysRay Engine is an Open, Convenient, Adaptive, and Balanced mobile ray tracing solution for game developers. OPPO will continue developing mobile ray tracing technology in hopes of merging it with ColorOS and releasing it to developers worldwide. OPPO wants to work on this technology and study mobile ray tracing with more partners and developers who share its goals.
OPPO's next Find X flagship smartphone powered by the Premium Snapdragon 8 Gen 2 Mobile Platform
During the summit, OPPO revealed that, as a long-term partner of Qualcomm Technologies, it will use the recently unveiled premium Snapdragon 8 Gen 2 Mobile Platform in its next Find X flagship devices, bringing a jump in video, gaming, and connection experiences for mobile users globally.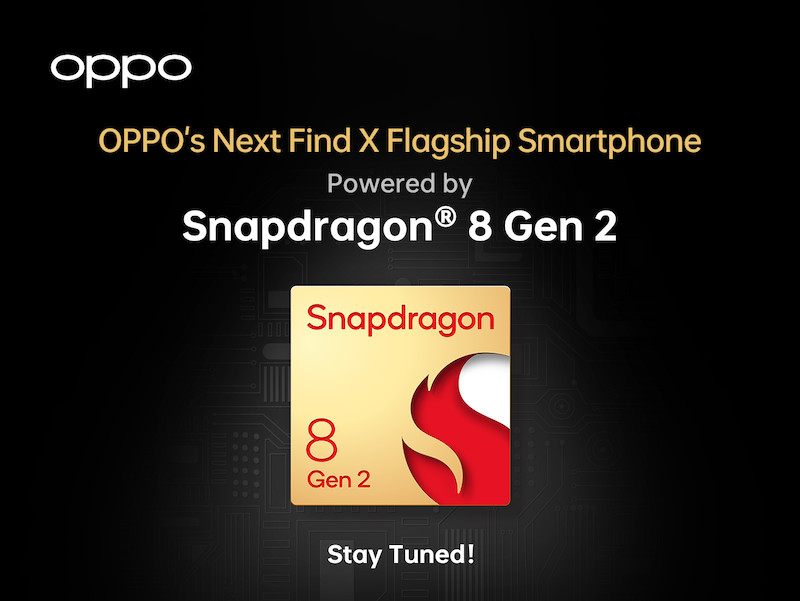 Visitors attending the Snapdragon Summit 2022 were able to see ray tracing technology in live gaming demos, making OPPO the only smartphone manufacturer to do so on devices powered by the Snapdragon 8 Gen 2 Mobile Platform.
In addition to mobile ray tracing, OPPO has worked with Qualcomm and Google to improve mobile AI. For the first time, OPPO implemented hardware power rewards into Google NAS as part of the collaboration.
By optimizing AI algorithms based on chip parameters, OPPO's implementation reduces target detection algorithm power by 27% and latency by 40%. Together, these advances will allow AI models to be taught more efficiently and faster.
Through its brand approach of "Inspiration Ahead," OPPO will continue to openly engage with industry leaders such as Qualcomm Technologies to give more enhanced experiences to users worldwide via innovative mobile technologies.
Qualcomm and Adobe Bring Creativity to Snapdragon Mobile, Compute, and XR Devices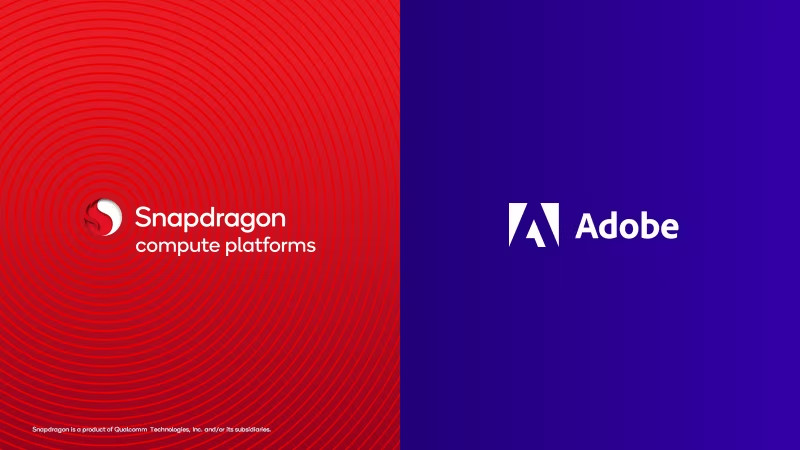 Qualcomm and Adobe announced an expanded partnership at Snapdragon Summit 2022 to offer creative experiences on Snapdragon-powered mobile, compute, and XR devices. The companies will boost Snapdragon users' creativity and document production.
Adobe Photoshop and Adobe Lightroom for Windows on Snapdragon devices
Adobe said that it is committed to bringing Adobe Fresco and Adobe Acrobat to Snapdragon. Adobe Sensei, Adobe's AI technology, and the Qualcomm AI Engine on Snapdragon computing platforms improve device performance for creative workflows and tasks such as super-resolution, background removal, colour correction, and editing material on-the-go.
Companies collaborate on XR-driven writing and consumption workflows supported by Snapdragon Spaces' XR Developer Platform for VR/MR headsets and AR glasses.
Extending Adobe 3D and Immersive tools from smartphones and PCs to XR products through Snapdragon Spaces will allow artists to create immersive stories for headworn glasses and devices, as well as allow end users to interact more deeply with Adobe 3D and Immersive content.
For Snapdragon Spaces XR experiences, this work includes 3D workflows with USD on a number of Android devices.
The firm's long-term goal is to create premium mobile experiences for Android handsets powered by Snapdragon. Adobe plans to deploy Aero on Snapdragon-powered devices globally.