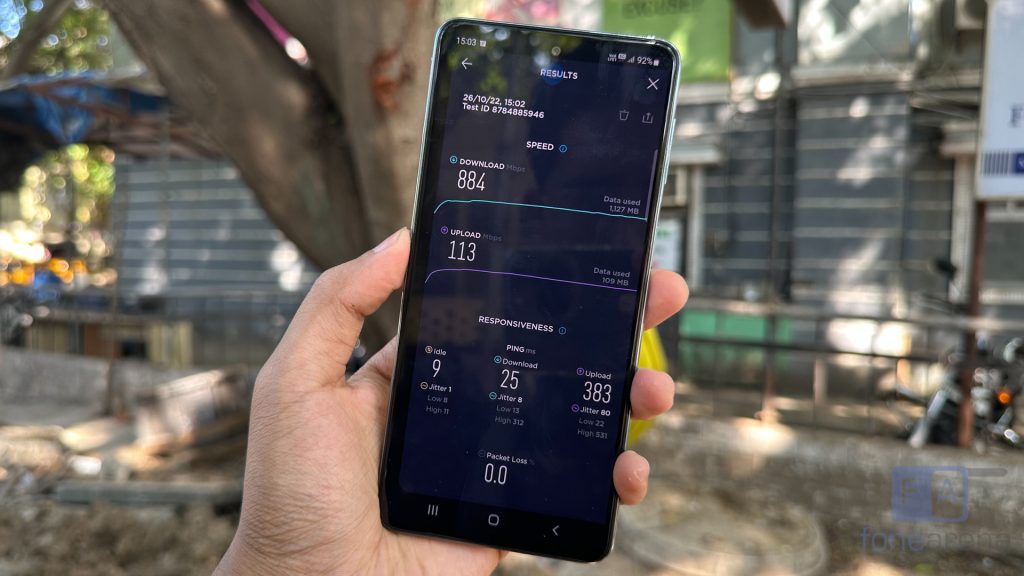 The 5G rollout is happening fast across multiple cities in India and it is time to test how well these networks perform. 5G capable smartphones have been on sale for a couple of years now and exist across various price brackets. One such smartphone in the mid-range segment is Samsung's Galaxy M53 5G. Featuring a processor from MediaTek, this smartphone is 5G ready and compatible with the 5G networks. With access to Airtel's 5G Plus service in Chennai, we tested the M53 5G and got some surprising results.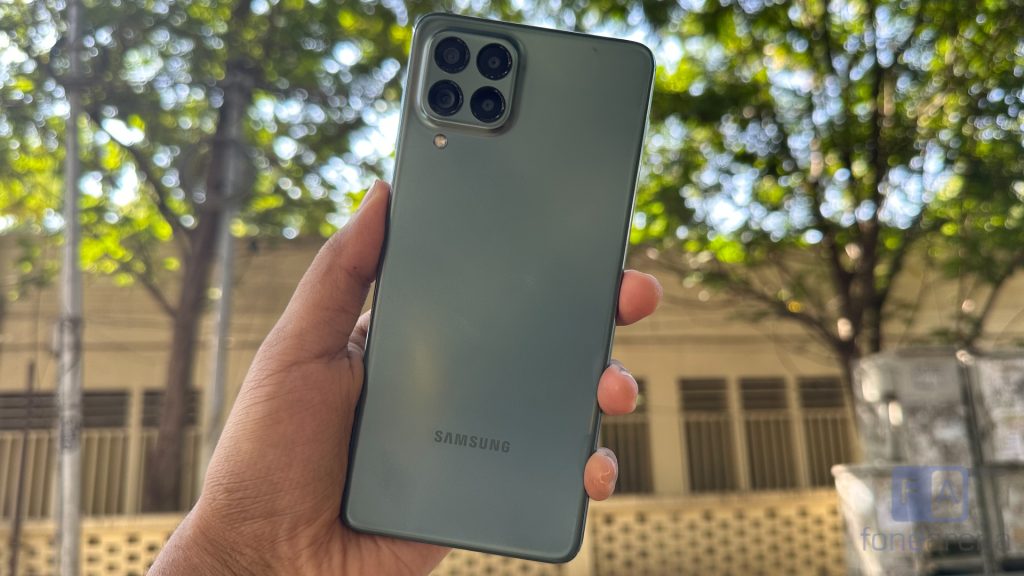 The Galaxy M53 5G is powered by MediaTek's Dimensity 900 SoC inside, featuring a fully integrated 5G modem. It supports the MediaTek 5G UltraSave technology, 5G Carrier Aggregation and Dual 5G standby too.
The 5G service we tested was on n78 band or 3500 MHZ frequency (3.5 GHz) on Airtel's network. This is one of the most popular bands for 5G deployments around the world. We used the Service Mode feature on the Galaxy M53 to get more technical details about the network. Since the phone uses an upper mid-range processor from MediaTek, we expected good speeds in our tests.
Samsung Galaxy M53 Speed Test on Airtel 5G Plus network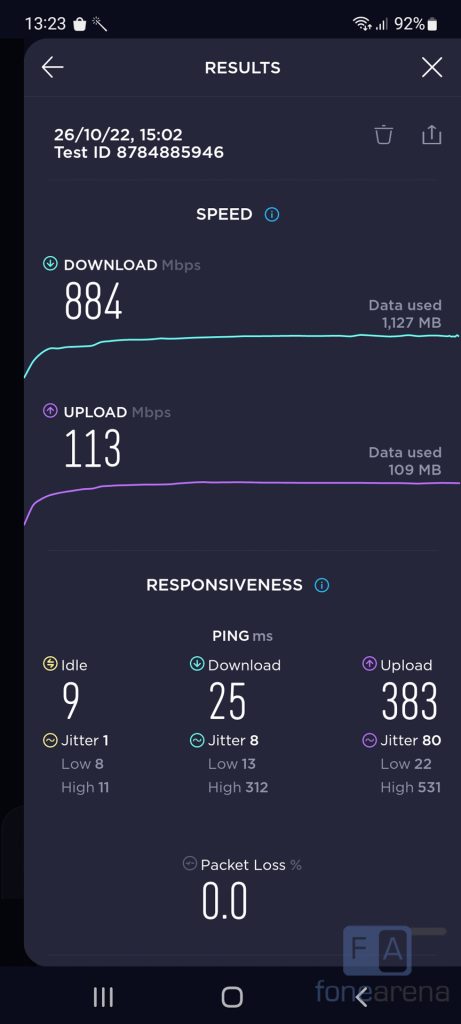 Interestingly enough, the Galaxy M53 produced some of the fastest 5G speeds amongst the phone that we tested. We observed a maximum download speed of 884 Mbps, or 0.88 Gbps. This is quite close to the 1 Gbps download speed that is promised with 5G networks.
Upload speeds, although slower, were also impressive for a mobile device. We observed a maximum of 113 Mbps during our tests. The idle latency was measured at 9ms which is excellent, and there was no packet loss.
Right now, only Airtel and Reliance Jio have begun the rollout of 5G, and Vi is expected to join them soon. Airtel's rollout has started with 8 cities across India including – Delhi, Mumbai, Chennai, Bengaluru, Hyderabad, Siliguri, Nagpur and Varanasi.
We need to make it clear that a 5G Speed Test does consume your data allowance quite fast. We consumed over  1.2 GB of data for the above test. If you are on a fixed-data prepaid plan, keep an eye on your data usage.
Have you experienced 5G on your smartphone in India already? Feel free to share your experience in the comments section below. If you want us to test the 5G performance on any particular phone, do let us know.