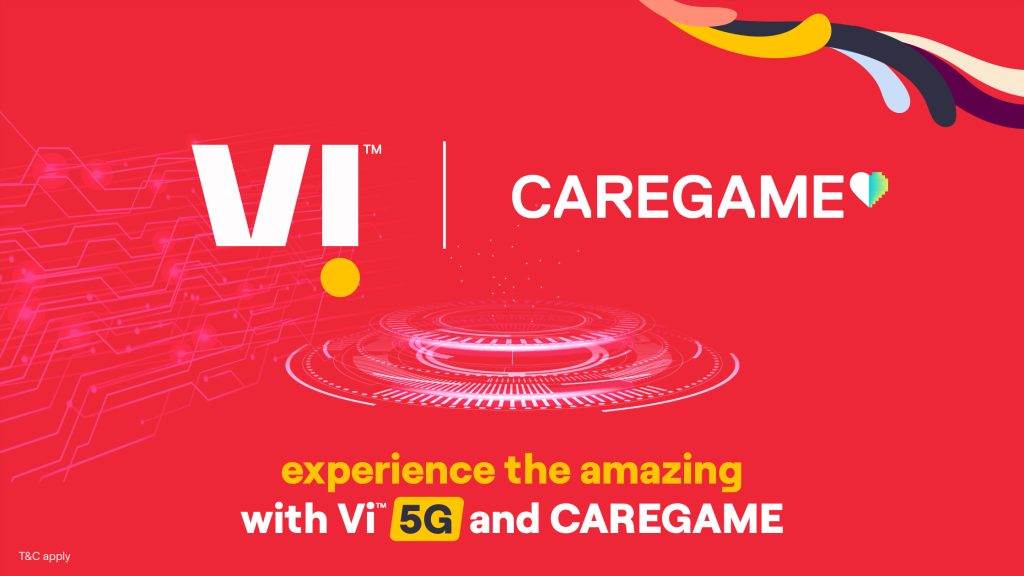 Vi today announced its partnership with CareGame, a gaming technology firm with headquarters in Paris, to provide 5G cloud gaming experiences to its users at IMC 2022, giving Indians the chance to partake in 5G mobile cloud gaming for the first time ever.
Players don't need to download games or invest in high-end smartphones to participate in cloud gaming because the games are played directly from the cloud provider's servers. The reduced latency technologies that 5G will provide should help the cloud gaming sector become even more accessible to consumers.
According to a survey compiled by Boston Consulting Group, the mobile gaming market in India currently has a user base of over 300 million people. By 2025, the Indian mobile gaming market is expected to have grown at a compound annual growth rate (CAGR) of 38%, tripling in size to be worth more than $5 billion.
About CareGame
Cloud gaming technology is available to all mobile gamers worldwide. Now provide all mobile players with AAA mobile games on every smartphone, everywhere.

Vi Mobile Cloud Gaming
The collaboration will enable mobile gaming aficionados to enjoy high-quality mobile games across a variety of popular genres on any Android or iOS smartphone device, and they won't even need to download the games. This will make AAA mobile gaming accessible to Vi users.
Vi booth at IMC 2022
During the India Mobile Congress, which will take place at Pragati Maidan in New Delhi from October 1st to the 4th in 2022, Vi will demonstrate its Mobile Cloud Gaming service, which was developed in collaboration with CareGame. Visitors to the IMC 2022 who are interested in obtaining a sneak peek at the service can do so by going to the Vi booth located in Hall 4 at number 4.15.
Furthermore, Vi has partnered with OnePlus to lead India's 5G device ecosystem. Customers of Vi who stop by the company's booth at IMC 2022 will have the opportunity to learn about and try out a diverse selection of India-centric 5G technology solutions and application cases.
Commenting on the initiative, Avneesh Khosla, Chief Marketing Officer, Vodafone Idea, said,
The online gaming industry is among the fastest growing entertainment segments in India and with the advent of 5G it is expected to grow many folds. Mobile gaming is a key agenda for us to drive engagement with our consumers. We have been constantly expanding our Gaming portfolio and this partnership with CareGame will bring India's first Mobile Cloud Gaming service on Vi 5G for our users to get an ultimate gaming experience at IMC 2022.