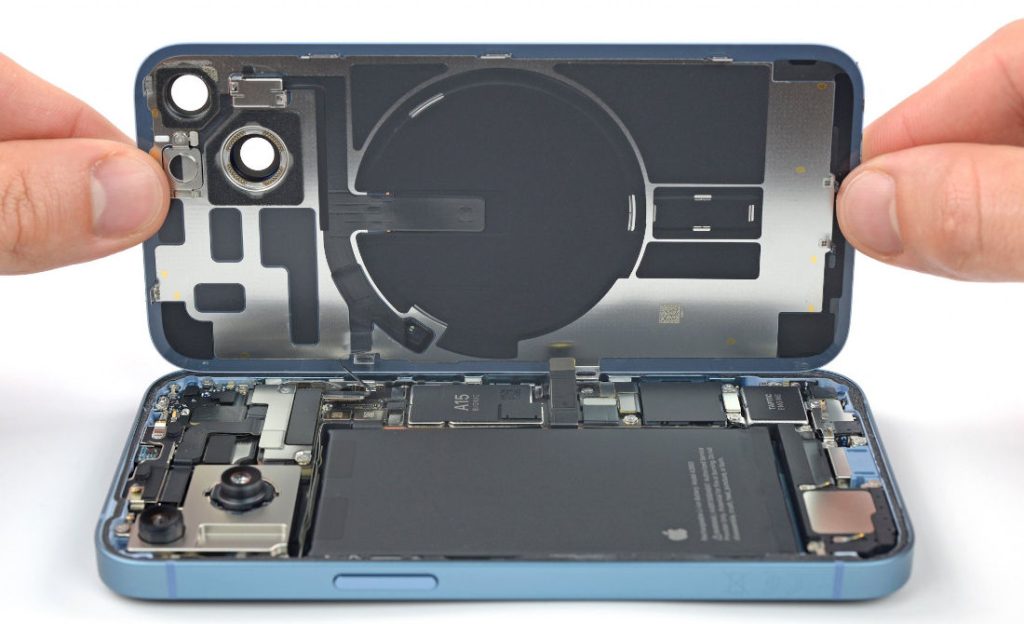 Like every year, iFixit, popular for its repair guides and tools, posted a teardown blogpost and a video for the iPhone 14. The iPhone 14 is not a major upgrade compared to the iPhone 13 since it retains the notch and the A15 Bionic chip.
However, the teardown reveals that the the internals of the iPhone 14 and iPhone 14 Plus have been redesigned from the ground up, and that redesign may make this its most repairable and sustainable phone in years. The iPhone 14 Pro and Pro Max models still have the old architecture.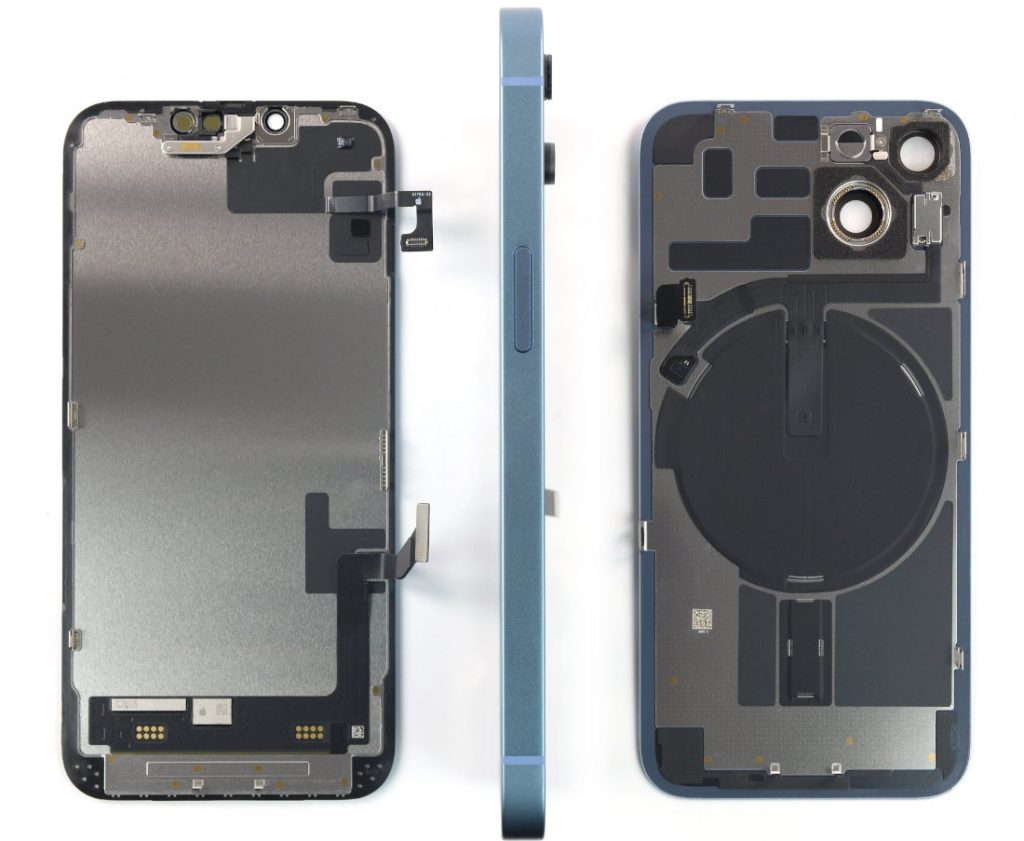 The redesign is not visible from the outside, but the iPhone 14 opens from the front and the back, making the repair easily, and the back glass is held only by two screws and a single connector. The teardown reveals that Apple has used slightly less aggressive adhesive, making opening the back easier without breaking the screen.
Removing the exact same screws as the back glass will let you access, both screen and back glass. The new mid-frame behind the screen has all the components, so when you drop the phone, the mid-frame takes the brunt of force distribution across the frame and battery, so the damage is less.
The new internal design significantly lowers the repair cost for iPhone 14 and iPhone 14 Plus models with cracked back glass down to $169 (Rs. 13,470 approx.) and $199 (Rs. 15,860 approx.), respectively.
In terms of repair score, iFixit awarded the iPhone 14, 7 out of 10, which is the best score it has given an iPhone since the iPhone 7.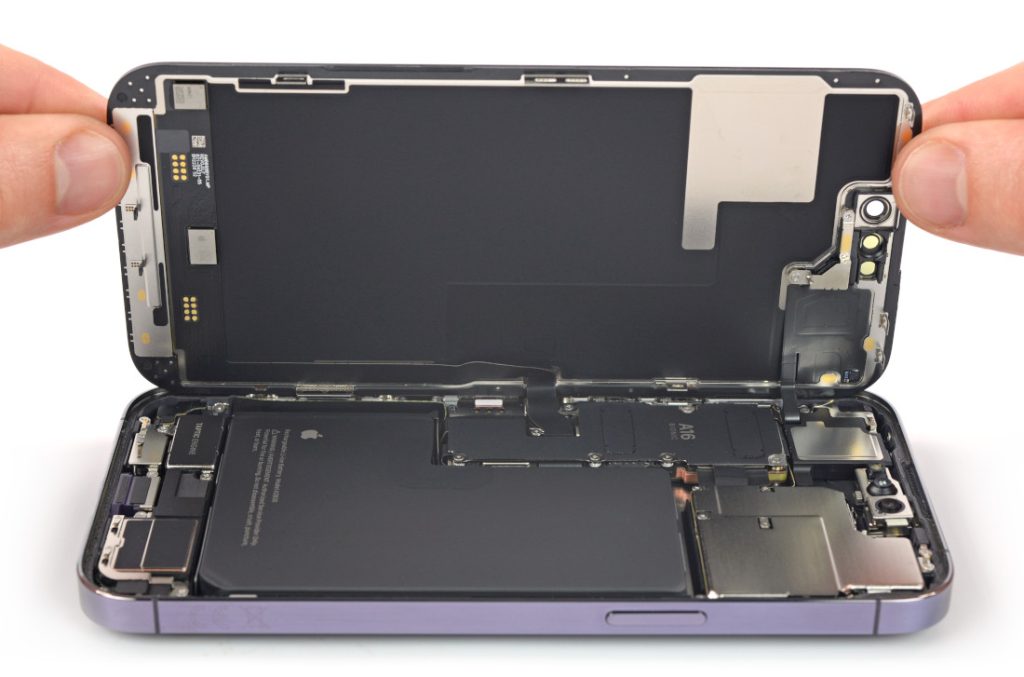 The iPhone 14 Pro Max teardown reveals SanDisk 128GB NAND flash memory, Samsung 6 GB LPDDR5 SDRAM memory, Qualcomm SDX65M 5G modem which is Snapdragon X65 4nm modem, antenna for possibly the satellite antenna and the US version also has the 5G mmWave patch antenna.