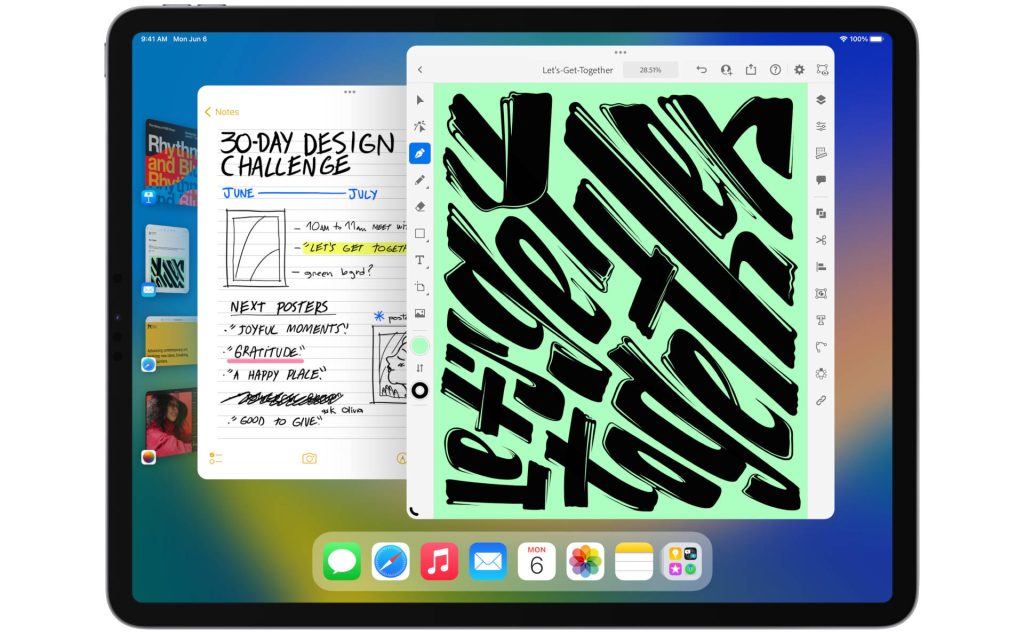 With today's release of the seventh beta of iOS 16, Apple also made the first beta of the forthcoming iPadOS 16.1 update accessible to developers for testing. Developers who have signed up with Apple can download the iPadOS 16 profile from the Apple Developer Center. Once that is done, the beta update will be sent over-the-air. 
Mark Gurman of Bloomberg said in earlier reports that Apple won't release iPadOS 16 along with iOS 16 in September as usual. Instead, the company plans to release it in October.
Nevertheless, it appears that iPadOS 16 will be unavailable for the public when iOS 16 debuts, much like macOS Ventura. Alternatively, Apple will offer iPadOS 16.1 to all users in October, skipping iPadOS 16.0. Although Apple hasn't said so, it appears likely that the two 16.1 updates will be released at the same time.
Although unusual, the action has been taken before with Apple software updates. It indicates that Apple will release iPadOS 16.1 without first releasing 16.0 in the fall. Accordingly, the initial release of iPadOS 16 will reach non-beta customers following the release of the initial iOS version.
At the company's yearly WWDC conference earlier this summer, iPadOS 16 made its debut. The primary element of the updated features is Stage Manager, which, like its macOS counterpart, facilitates smoother multitasking and app switching.
Consumers were unhappy with how the new features were added to tablets, so the change was made, according to the article. Apple doesn't usually release iOS and iPadOS at different times, but this time it did because the most recent version of iPadOS is still full of bugs, and the multitasking Stage Manager feature is getting a lot of bad feedback.
In a comment to TechCrunch, the company notes,
This is an especially big year for iPadOS. As its own platform with features specifically designed for iPad, we have the flexibility to deliver iPadOS on its own schedule. This Fall, iPadOS will ship after iOS, as version 16.1 in a free software update.