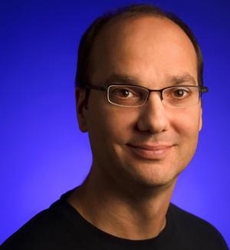 Last year, Google launched two devices under their Nexus brand. First one was the Nexus One, which is still one of the sexiest phones and it was the first phone to feature Android 2.1. Then later last year, Google and Samsung launched the Nexus S, which offers Pure Google experience and first device to feature Gingerbread. We just told you that Google officially announce Android 4.0 a.k.a Ice Cream Sandwich, and it will be out later this year. I started thinking that Google will launch the next Android OS and their own Nexus device will be the first one to feature it. And now Google's Andy Rubin officially confirmed it to AndroidandMe that there will be a next Nexus device, have a look on what he said:
The Nexus has been the thing that we used to set the bar, and there's always going to be new ones coming out in the market…we'll make an announcement at some point in the future.
Well, Andy just said that there will be one in future, no more further details. Rumors are on the street that next Nexus will be made by LG and it will feature Tegra 3 Quad-Core processor, which is 5 times faster than Tegra 2. But nothing is confirmed and set on stone, so it could be HTC, Samsung or Motorola. So let's see who is bringing out the next Nexus.
Who do you think will be making the next version of Google Nexus and what are you expecting?