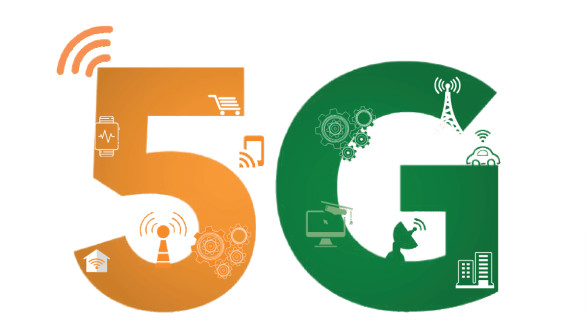 Reliance Jio Infocomm (Jio), Bharti Airtel, Vodafone Idea (Vi), and infrastructure company Adani Group were the four participants in the 5G auction in India. They paid a combined total of Rs 1.5 trillion (US$ 19 billion) for spectrum in the 700 MHz, 800 MHz, 900 MHz, 1800 MHz, 2100 MHz, 3300 MHz, and 26 GHz frequency bands.
Now that they have 5G spectrum, operators are racing to be the first to market with 5G. Some have already hinted that 5G installations will start in the coming months. Ookla's Consumer Survey includes 2,000 smartphone users from both urban and rural areas of India who are 18 years of age or older. The article talks about what Indian consumers expect from 5G; let's take a look;
Consumers have an appetite for video streaming and gaming:
70% of those who answered would do more video streaming and 68% would do more mobile gaming if mobile internet connections were better. Due to its high throughput, the 26 GHz (mmWave) spectrum is useful for streaming and gaming. It will also increase capacity in stadiums. Online shopping, mobile money, and esports are less affected by high network speeds.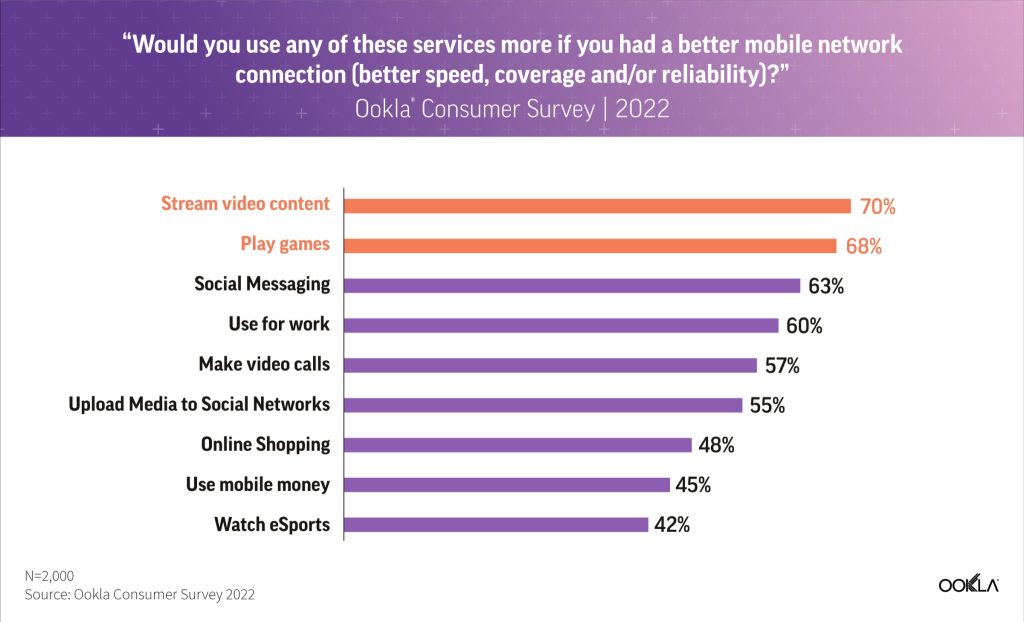 Consumers want faster speeds:
42% say greater speeds would improve existing service. C-band spectrum holdings will help operators do so.
Airtel and Jio bought C-band spectrum in all 22 telecom circles at auction, whereas Vodafone only bought in their priority circles. Contiguous spectrum enables quicker, lower-latency, and greener 5G services.
24% want a more stable connection, and 21% want greater indoor coverage. Better outside coverage was only mentioned by 1 in 10 responders.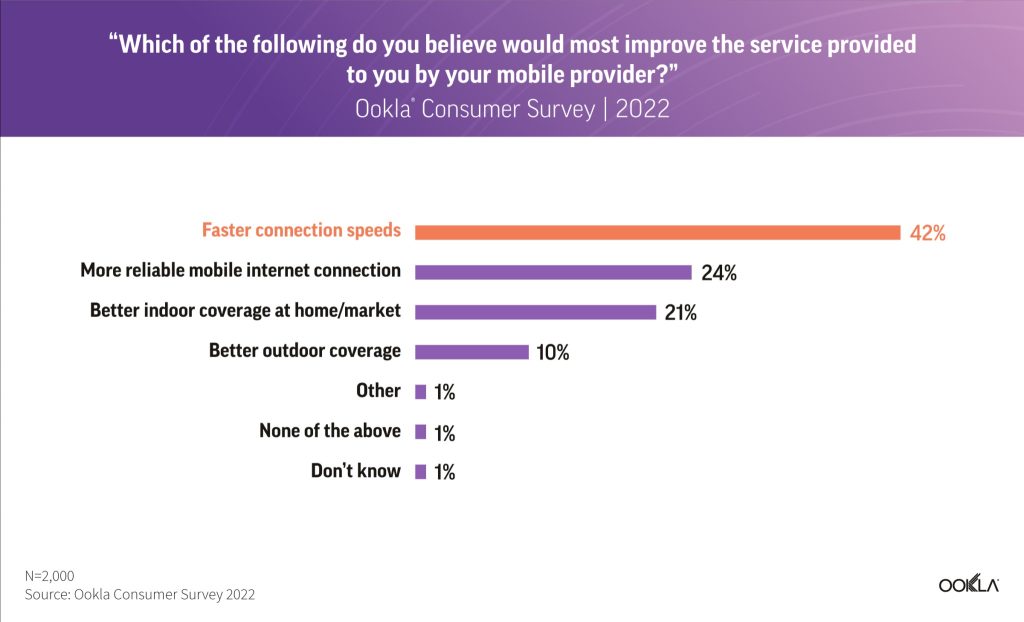 According to Ookla, the delay in India's 5G auction did have certain advantages. According to its Consumer Survey, nearly half of respondents have a 5G-capable phone. Operators now have a consumer base they can start focusing on right away.
Almost 89% of respondents plan to upgrade to 5G, while 2% say they won't. Nearly half of respondents (48%) plan to upgrade to 5G when it's available in their area, and would move providers if required. When their current provider offers 5G, 20% will switch; 14% will switch if they have a 5G-capable phone; and 7% will switch when their contract expires.
Those unsure about the new technology will wait to see how popular it is. Jio wants to launch 5G all over India on Independence Day, while Airtel wants to launch 5G in major cities starting this August.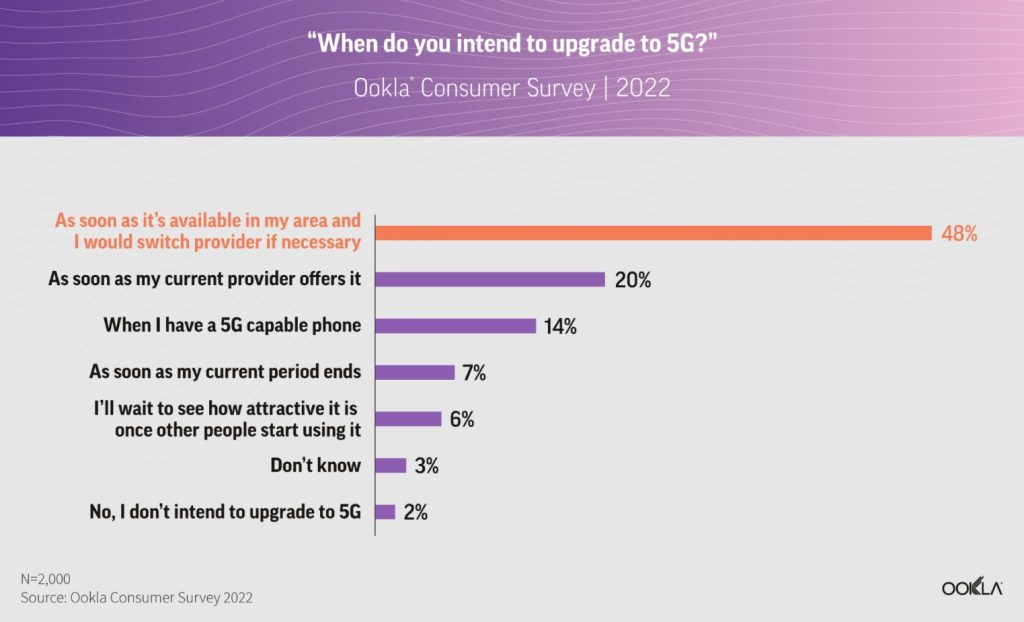 According to the Ookla survey analysis, the cost of 5G is the main reason for not upgrading. A quarter of those who don't plan to upgrade say 5G tariff costs are too high. 24% of those who don't plan to switch to 5G blame a lack of 5G understanding, and 23% don't have a 5G-capable smartphone. Only 1.4% of respondents are happy with their current network and wouldn't upgrade to 5G.