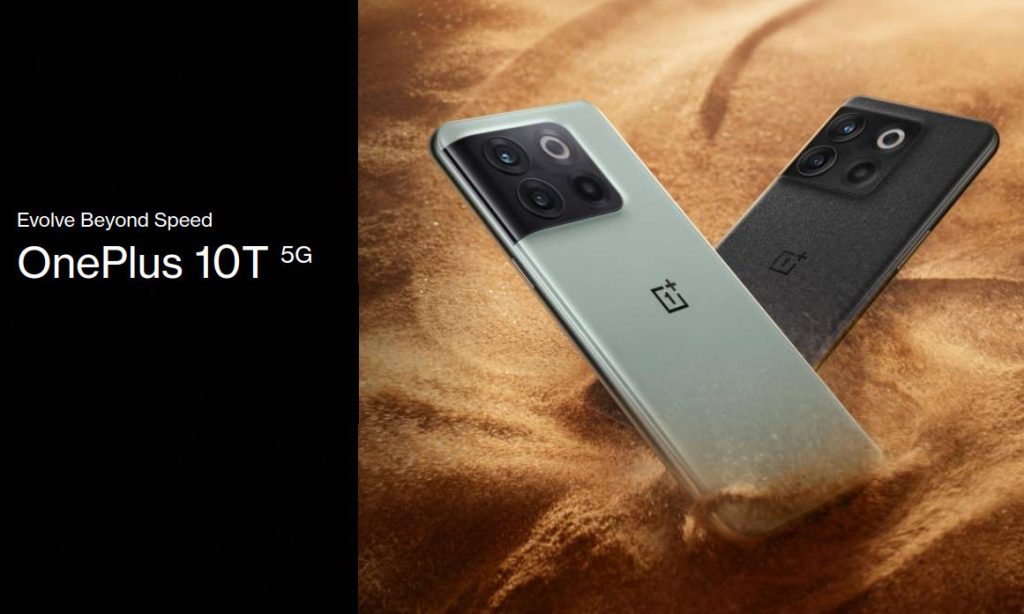 Update: OnePlus has confirmed Moonstone Black matte back and the  Jade Green with a glossy glass back for the phone. This doesn't show an alter slider.
Earlier: OnePlus is preparing for the launch of their flagship smartphone, the OnePlus 10T, at a global launch event that will happen in New York City on August 3. Ahead of the launch, the firm has made an official announcement detailing the camera specifications and algorithms used on the upcoming OnePlus 10T.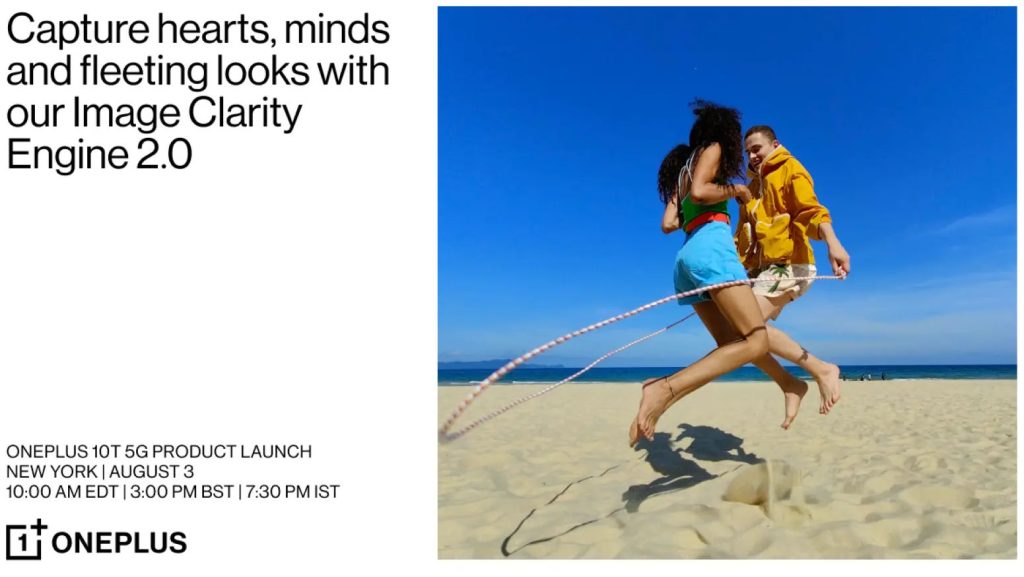 OnePlus claims that the OnePlus 10T is positioned differently from the OnePlus 10 Pro, a device that is, and continues to be, OnePlus' option for those who want a well-rounded flagship with the second-generation Hasselblad Camera for Mobile. So it doesn't include the Hasselblad Camera in the 10T.
OnePlus 10T Camera Specifications:
The OnePlus 10T will have a triple camera setup that will consist of a primary 50 MP Sony IMX766 sensor with Optical (OIS) and Electronic (EIS) image stabilization, a ultra-wide camera with a 119.9° field of view, and a macro camera that allows us to zoom out and zoom in. The resolution of the macro lens hasn't been disclosed by the firm.
The OnePlus 10T's Sony IMX766 sensor is a large 1/1.56-inch sensor that has already been used by several OnePlus smartphones, including the Nord 2T 5G. It will also feature 10-bit color image capture, which the company claims will capture 64 times more color than devices that capture in 8-bit color.
The OnePlus 10T supports OnePlus' new Image Clarity Engine (ICE), which includes an upgraded algorithm that allows the device to snap photographs faster and with higher detail. Furthermore, the phone takes tens of images and chooses the best one to be the final image. This process is much faster on the updated ICE than on older OnePlus devices, so you can capture more moments without missing any.
The OnePlus 10T's main rear camera takes better HDR photos by using the company's HDR 5.0 and TurboRAW algorithms and the power of the Sony IMX766 sensor.
Finally, OnePlus highlighted how the OnePlus 10T's 50 MP Sony IMX766 sensor with OIS and its unique Nightscape algorithm work together to create nighttime images that are brighter, clearer, and more detailed.