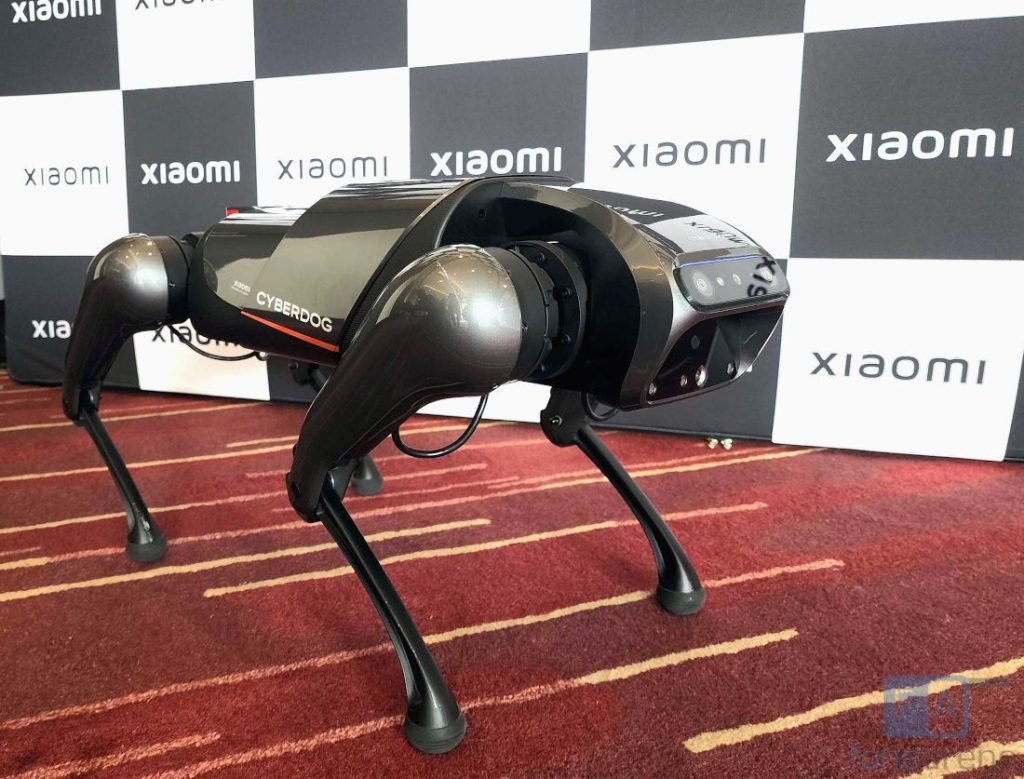 Xiaomi, this week, showcased it's bio-inspired quadruped robot – CyberDog, marking its foray into the future of technology, after it was introduced in China last year. This is part of its eight years of celebration in India. The launch of CyberDog is the culmination of Xiaomi's engineering prowess that is designed for the open-source community and developers worldwide, said the company.
CyberDog, Xiaomi's first step into the infinite world of Quadruped robotics, is powered by Nvidia's Jetson Xavier NX AI Supercomputer for Embedded Edge Systems and is paired with 128GB of SSD storage. The CyberDog is agile and can adapt to complex terrain easily. It is equipped with 11 high-precision sensors that provide instant feedback to guide its movements, making it the perfect partner for assisted living.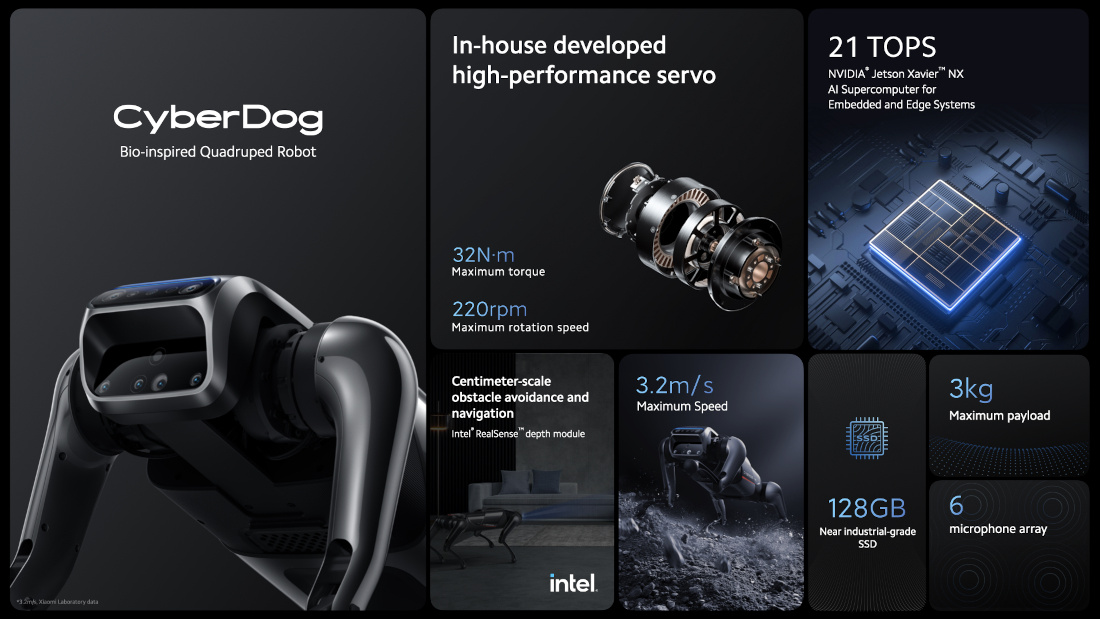 Computer Vision to Personalize Interactions
With Xiaomi's smartphone imaging technology, CyberDog has enhanced capability to perceive its surroundings. It comes with an array of camera sensors including AI interactive cameras, binocular ultra-wide angle fisheye cameras, and Intel  RealSense™ D450 Depth module, and can be trained with its computer vision algorithm.
Built upon this vision sensor system are autonomous object tracking, SLAM, and centimeter-scale obstacle avoidance and navigation. The CyberDog can analyze its surroundings in real-time, create navigational maps, plot its destination, and avoid obstacles.
Coupled with human posture and face recognition tracking, CyberDog can create navigation maps in real-time, all while avoiding obstacles. Users can also use voice assistants to command and control CyberDog by setting a wake word, or simply use its accompanying remote and smartphone app. It can be called on for the most unique tasks, and the ways in which it can be interacted with holds unforetold possibilities.
The robot can be further customized by developers thanks to three USB Type-C and an HDMI port to explore and integrate a wide range of innovative and creative hardware add-ons or software systems, be it a search light, panoramic camera, motion camera, LiDAR, or more.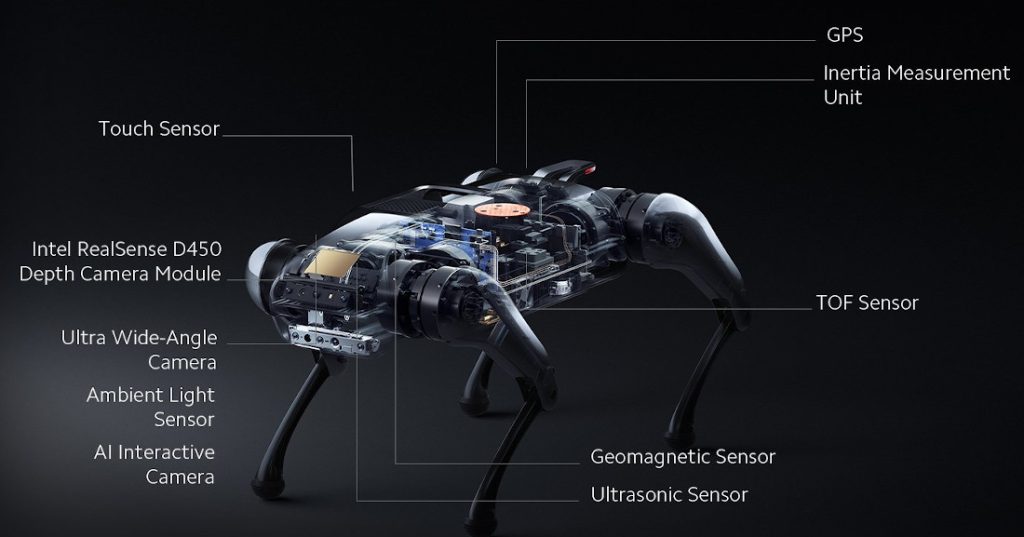 Powerful, Precise, Agile
Powered by NVIDIA Jetson Xavier NX platform, an AI Supercomputer for Embedded and Edge Systems which includes 384 CUDA Cores, 48 Tensor Cores, a 6 Carmel ARM CPU, and 2 deep learning acceleration engines. Calibrated with Xiaomi's in-house developed servo motors that translate into great speed, agility, and a wide range of motion.
With a maximum torque output and rotation speed up to 32N·m/220Rpm, CyberDog can conduct a range of high-speed movements up to 3.2m/s and complicated actions such as backflips. For its owners, CyberDog processes massive data captured from its sensor system without a hitch.
The robot's 11 high-precision sensors include touch sensors, cameras, ultrasonic sensors, GPS modules, and more, giving the CyberDog enhanced capability to sense, analyze, and interact with its environment.
Scalable Open-Source Platform for Devising New Abilities
Xiaomi said that it promotes international developers to contribute to this industry, collaborate with one another, and advance together through open source. CyberDog itself is built upon open-source algorithms, with Xiaomi reconstructing and optimizing in-house developed core modules.
It has set up the "Xiaomi Open-Source Community" to constantly share progress and results with developers around the world, and promises to establish a robotics laboratory to provide a platform for engineers to continue the pursuit of future innovations.
Availability
Xiaomi said that it will display the CyberDog at Mi Homes across Delhi, Mumbai, Bangalore, Chennai, Kolkata and Ahmedabad. However, the company has not announced any plans to sell the robot in India.