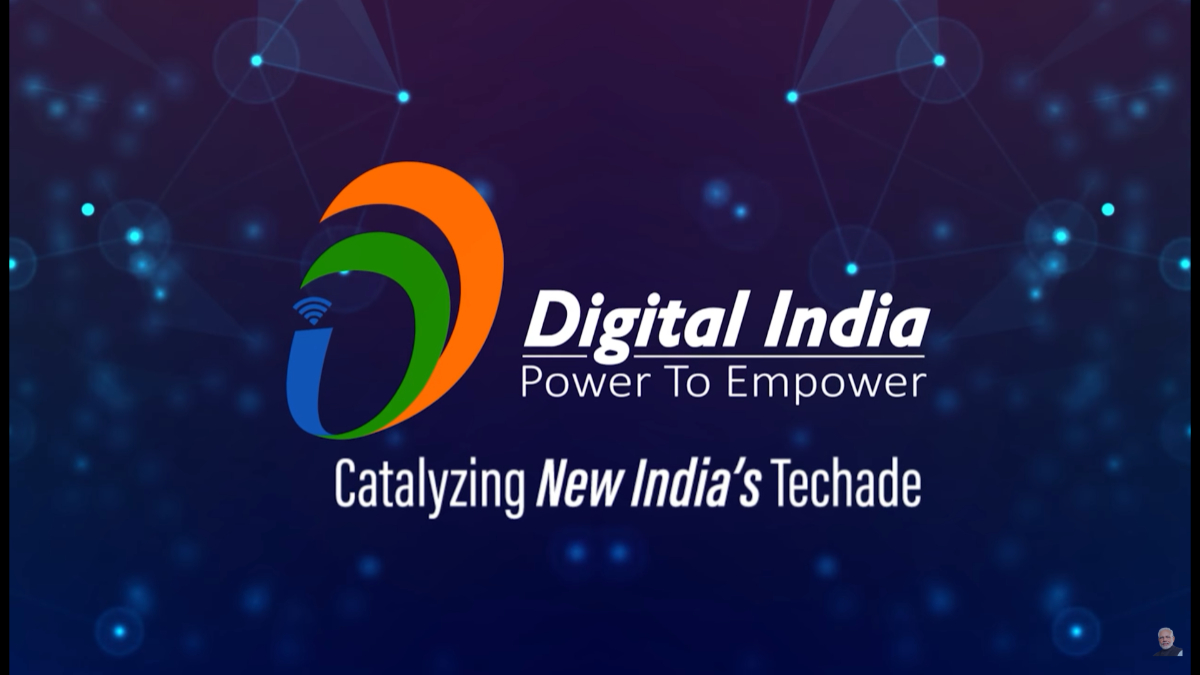 At the Mahatma Mandir in Gandhinagar yesterday, Prime Minister Narendra Modi officially kicked off Digital India Week 2022. Catalyzing New India's Techade is the focus of this year's Digital India Week, which aims to develop the country into a digitally empowered, knowledge-based society and economy.
Digital initiatives: Digital India Week 2022
Furthermore, the Prime Minister, Modi, has introduced a programme known as "Digital India Bhashini," which would give people in India an easier way to access the internet and digital services in their native languages. In addition to that, he initiated the "Digital India GENESIS" programme, which stands for "Gen-next Support for Innovative Startups" and is a nationwide platform for deep-tech startups.
A total budget of 750 billion Indian rupees has been planned for the implementation of these initiatives. The Prime Minister also officially launched "MyScheme," which will make it easier for people to use several government programs. He also dedicated "Meri Pehchaan" (National Single Sign On for One Citizen Login) to National Single Sign-On (NSSO), which makes it possible to use a single set of credentials to get into different websites or services.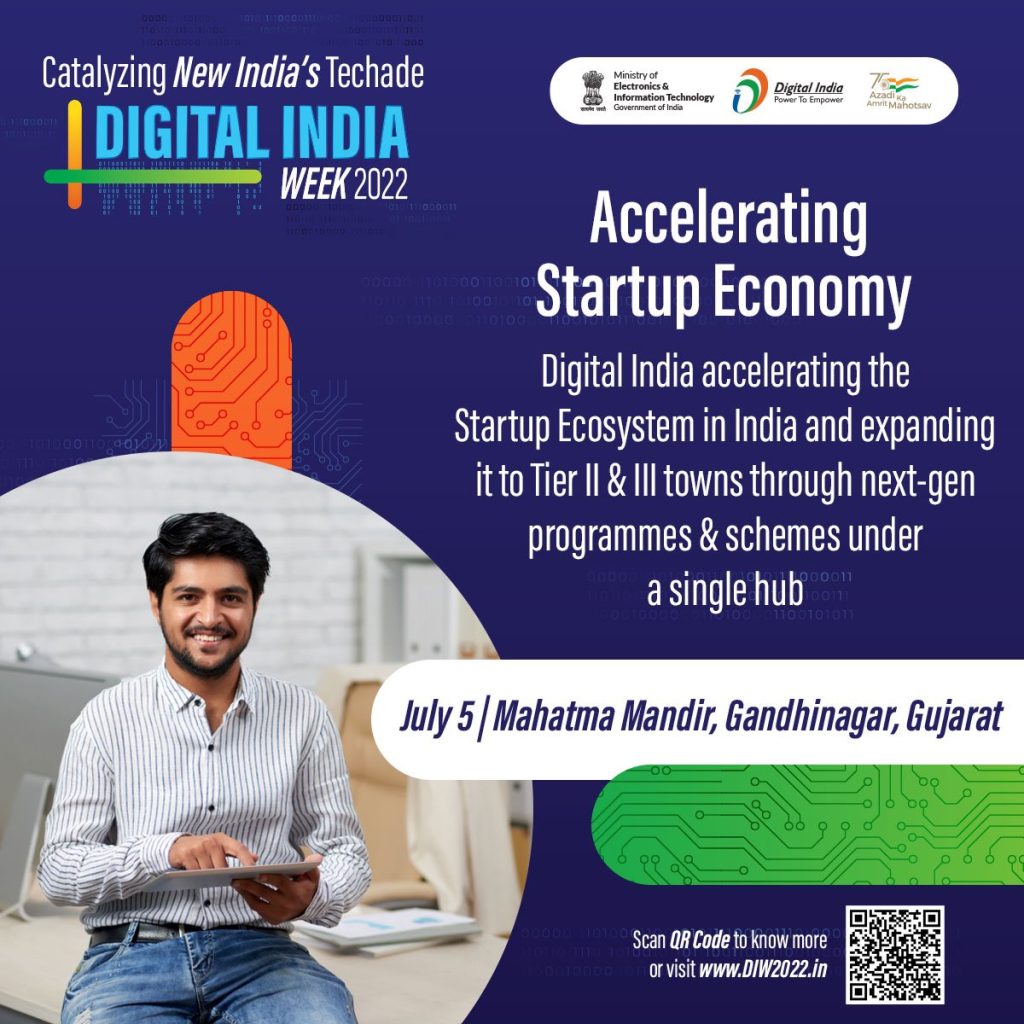 The C2S Programme intends to train a specialized workforce in the design of semiconductor chips at the Bachelors, Masters, or Research levels and to enhance the development of semiconductor design startups in India. It provides institutional mentoring and state-of-the-art design facilities. The India Semiconductor Mission aims to develop a semiconductor design ecosystem.
Digital platforms including Aadhaar, UPI, Cowin, and Digilocker, among others, will be on display at the Digital India Week 2022 event. At this event, there will be business owners, government officials, and experts from both the business world and the academic world. Indian unicorns and entrepreneurs erected an expo at Mahatma Mandir with more than 200 booths. People associated with startups and unicorns met with Indian Prime Minister Narendra Modi at this show.
Hon. PM @narendramodi launches myScheme, a one-stop search and discovery portal where users can find schemes that they are eligible for. #DIW2022 #IndiasTechade pic.twitter.com/zGnhBUuIPq

— Ministry of Electronics & IT (@GoI_MeitY) July 4, 2022
Timing and availability
Digital India Week 2022 will have physical events from July 4th to 6th in Gandhinagar. In addition, Digital India Week will also have an India Stack Knowledge Exchange in virtual mode from July 7th to July 9th.
Addressing the gathering, the Prime Minister, Narendra Modi, said,
Today's programme gives a glimpse of continuously modernizing India in the 21st century. Through Digital India, India has exemplified how revolutionary the correct use of technology is for the growth of humanity.

I am glad that this campaign, which started eight years ago, has been expanding itself with the changing times.

With the passage of time, the country which does not adopt modern technology, time moves ahead leaving it behind. India was a victim of this during the Third Industrial Revolution. But today we can proudly say that India is guiding the world in the fourth industrial revolution, Industry 4.0.