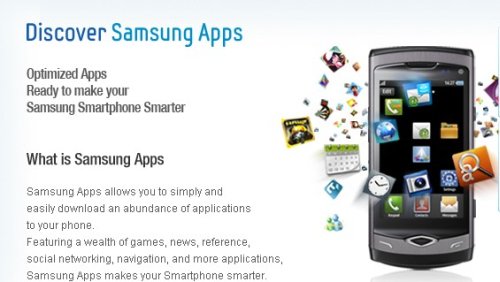 Samsung Electronics has announced operator based billing for its mobile and TV application store Samsung Apps. With this the users can buy apps from easily in just 2 clicks and the price will be charged in the phone bill or deducted from the prepaid SIM card.
Samsung Apps has more than 15,000 apps that is available in 120 countries worldwide. Samsung Apps crossed 10 million downloads in first 3 months and crossed more than 100 million downloads in less than 10 months since its launch on June 2010.
The new billing features will see phased roll out in European countries that include Germany, Austria, Denmark, Finland, Norway, Sweden, Ukraine and Asian countries like Vietnam, Thailand, Indonesia and India from 28th April 2011.
Kang-Hyun Kwon, Senior Vice President of Media Solution Center, Samsung Electronics, said
At Samsung Apps we're committed to doing all we can to provide our customers with an enhanced user experience. The new payment method offers flexibility, choice and ultimately a simpler purchase journey.
Samsung has also announced new promotion called 'Buy Hot Apps, Get Cool Gadgets!' where they offer a chance for customers to win prizes. This offer is available for Samsung apps customers with Samsung Wave smartphones from 17th May to 20th June 2011. Customers who purchases apps from Samsung Apps would be entered into the contest automatically to win exiting prizes. Winners would be announced on 27th June 2011 at Samsungapps.com.