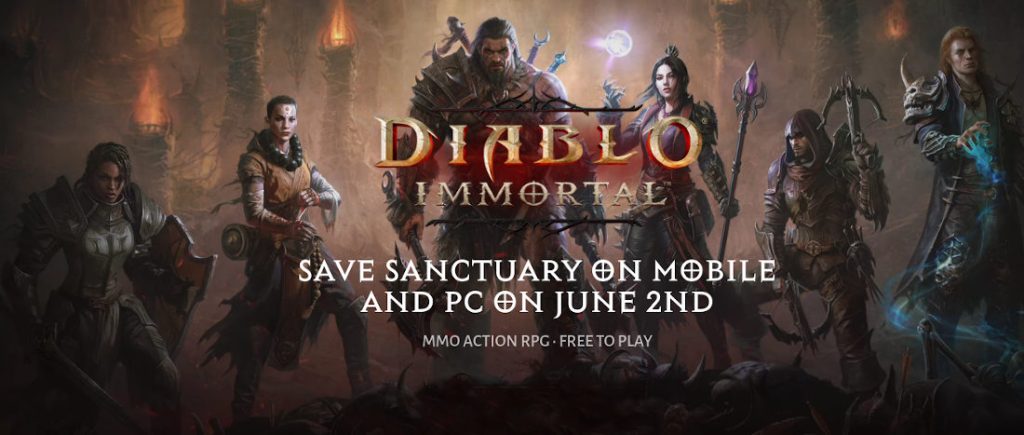 Blizzard Entertainment has officially announced that beginning June 2, players in most regions around the world will be able to join the fight against the Burning Hells in Diablo Immortal, the first Blizzard role-playing game built from the ground up for mobile, with the rest of Asia-Pacific following a few weeks later.
Diablo Immortal, gives us an entirely new MMOARPG (massively multiplayer online action-RPG) social experience in the gameplay. Players will explore Sanctuary with others, form Warbands with up to eight people to take on group challenges like the difficult Helliquary raid bosses, and join Clans with up to 150 pals to win challenging Clan Achievements.
A comprehensive faction-based PvP system is also featured in the game. Players can band together in the Cycle of Strife to battle in an ongoing conflict in which the server's top player earns the Eternal Crown and becomes the Immortals' leader. This means that they have to fight to keep their power in a variety of ways, including 1v30 fights.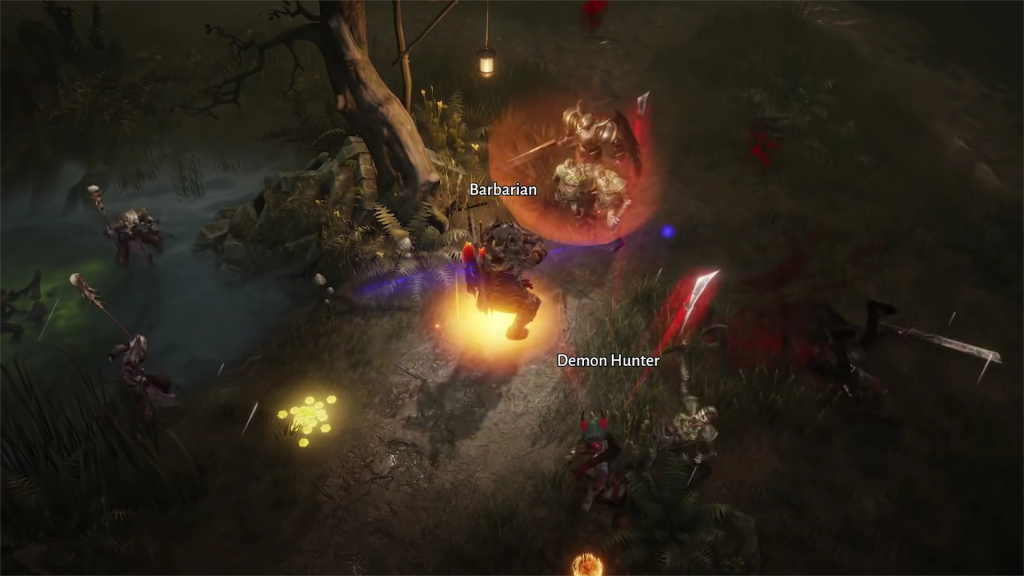 Over 30 million gamers have indeed pre-registered across all platforms in order to receive access to the game as soon as it is released, prepping for the next battles. When the game releases, all players will receive the magnificent Horadrim Cosmetic Set to commemorate this major milestone. The company said that this is just the beginning, and that new zones, dungeons, and character classes will be added to the game for free on a regular basis in the coming years.
Availability
Diablo Immortal is a free-to-play game with optional in-game payments, guaranteeing that the core gameplay remains free. Diablo Immortal, developed by Blizzard Entertainment and NetEase, will be released on June 2 on iOS, Android, and Windows PC via Battle.net.
Speaking on the announcement, Mike Ybarra, president of Blizzard Entertainment, said,
The demons of the Burning Hells are ready to be slain in the most expansive Diablo game that Blizzard has ever released. As Blizzard's first game designed from the ground up for mobile, it was important to us to deliver an experience worthy of the franchise, so we did a lot of testing, incorporated a lot of feedback, and created a game that we're very excited to share with players. We're looking forward to unleashing this epic new entry in the Diablo franchise, and we can't wait to join everyone in Sanctuary.