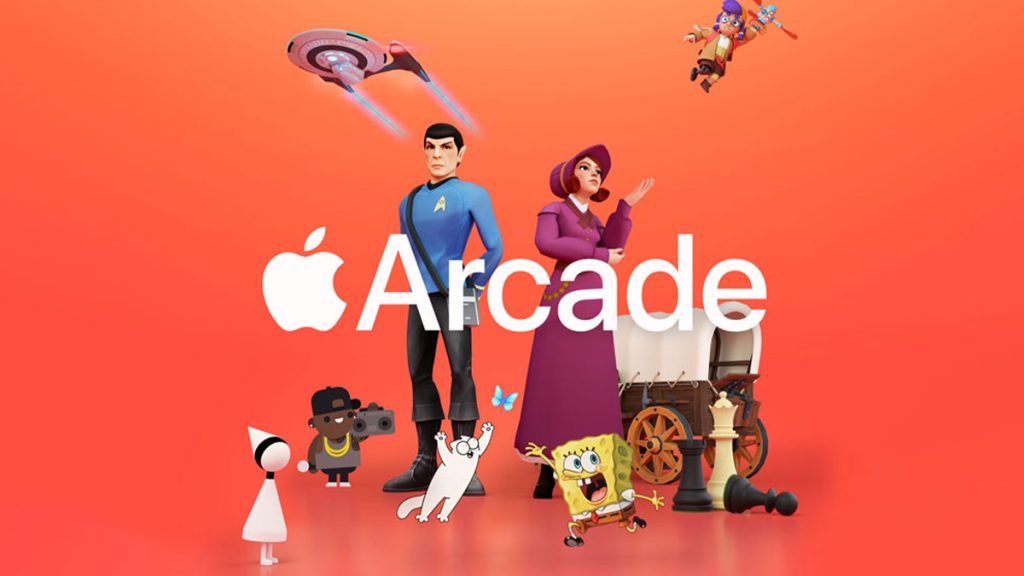 Apple Arcade, a gaming subscription service, is getting six new releases this month, including a mix of exclusive Arcade Originals, Timeless Classics, and App Store Greats, which bring some of the best award-winning titles from the App Store to the service.
Gear.Club Stradale, Sonic Dash+, Moonshot – A Journey Home, Prune, Construction Simulator 2+, Pro Snooker & Pool 2022+ are the games that will be released. The first two games described above will be open for users to play starting this week Friday. Other games mentioned will be released in the coming weeks.
If you're not aware of Apple Arcade, it's a gaming subscription service that gives up to six family members unlimited access to 200+ incredibly fun games, all with no ads and no in-app purchases. 
It will give players the opportunity to try any game in the service without risk. Every game will be playable offline, and most will have support for game controllers. Since Apple Arcade offers games across iPhone, iPad, Mac and Apple TV, you can easily pick up where you left off in a game on any of the devices. Apple also said that new games will be added to the service on a regular basis. 
Details about the games releasing this month with their release date are listed below. 
New Games Launching This Month on Apple Arcade:
Arcade Originals
"Gear.Club Stradale" (Eden Games) Launching April 8: Welcome to Italy, birthplace of supercars. This fun and unique social racing game allows players and five of their friends to get behind the wheel of their favorite supercars from some of the world's most illustrious car manufacturers, including Bugatti, Porsche and McLaren. Players will move into their own villa in the most gorgeous region of the country, Tuscany, where they'll create or join a club to participate in club races and events, make visual and performance improvements to their cars and expand their villa to make a name for themselves in the region. Players will use their best cars to make their club shine, and collect rewards in the Carta Stradale race mode where they'll cooperate with their friends to push their club to the top of the ladder against other clubs. Players can also go head-to-head with their fellow club members in some friendly competition to determine who is the Carta Champion.
"Moonshot – A Journey Home" (Noodlecake and Morsel Interactive) Launching April 22: This adventurous, physics-based puzzle game challenges players to help Moon Pi, a young moon separated from Mother Earth, find its way back home. They'll trek across the mysterious universe in a unique and heartwarming, story-driven game that combines fun slingshot gameplay mechanics and challenging navigational puzzles. Players will launch themselves past other planets' gravity fields, all while avoiding dangerous traps like black holes, aliens and other strange space phenomena in their quest back to Mother Earth.
App Store Greats and Timeless Classics
"Sonic Dash+" (SEGA) Launching April 8: "Sonic Dash+" is the most advanced edition of Sonic the Hedgehog's first endless runner, "Sonic Dash." The original game was released in 2013 and has been downloaded more than 500 million times. Its balanced gameplay and steady in-game events have been key to its ongoing success. Amongst several evolutions, "Sonic Dash+" includes a long time request from fans: leaderboards. Players from around the world will finally be able to assess who are the best runners. Since its first appearance in a game more than three decades ago, Sonic has become a pop culture icon featured in dozen of games, TV series, and movies.
"Pro Snooker & Pool 2022+" (iWare Designs) Launching April 15: "Pro Snooker & Pool 2022+" is one of the most realistic and playable snooker and pool games available on mobile devices. Boasting fully textured game environments and full 3D rigid body physics, this game is the complete package for both casual and serious gamers. The simple click and play interface allows any players to easily pick up the game quickly. Or for the more serious players, the game includes cue ball control, allowing them to perform more advanced shots including back spin, top spin, left spin, right spin and ball swerve.
"Construction Simulator 2+" (astragon Entertainment) Launching April 15: In "Construction Simulator 2+," players will build their own construction company and take the wheel of more than 40 original licensed construction vehicles from Caterpillar, Liebherr, Palfinger, Bell, STILL, ATLAS, Meiller Kipper, Kenworth and Mack Trucks. They'll dig to their heart's content in the popular sequel to "Construction Simulator 2014," operate massive cranes, load construction materials, pour concrete, and cover the streets in Westside Plains city with asphalt. "Construction Simulator 2+" takes players to the USA with much-requested road construction and tons of jobs with construction vehicles to match.
"Prune+" (Joel McDonald) Launching April 29: A love letter to trees, "Prune+" is a game about the beauty and joy of pruning. With a swipe of a finger, players will grow and shape each tree into a unique piece of art while avoiding the obstacles that confront them. With beautiful, minimalist art, meditative music, and a simplistic interface, the game provides a relaxing experience for players to focus in on their unique digital bonsai tree.