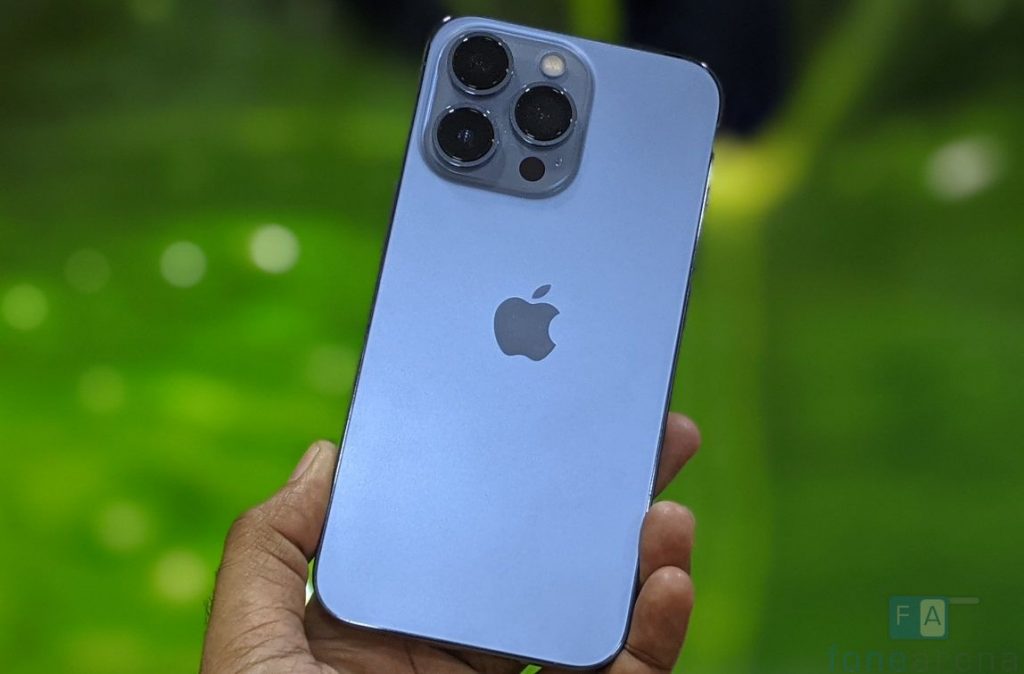 Counterpoint Research produced research on the worldwide premium (>$400/ Rs.30,000 approx, wholesale ASP) smartphone market sales, which increased by 24% year over year to reach their greatest level ever in 2021. According to the report, premium sector growth would outperform the 7% YoY rise in overall global smartphone sales in 2021. The premium market alone accounted for 27% of worldwide smartphone sales, the biggest share in history. 
Global Premium (>$400) Smartphone Sales Share by OEM, 2020 vs 2021
In terms of sales, Apple leads the market, followed by Samsung, HUAWEI, Xiaomi, Oppo, Vivo, and several more manufacturers with significant market shares. Many factors, including the growing demand for 5G devices, OEM strategy, supply chain dynamics and more, have contributed to the sales figure's growth. In addition to supply chain issues, ecosystem companies emphasized premium segment devices for their higher margins and profitability.
Further, research proves that 5G has become a standard option in the premium segment. However, as these product lines move to 5G in 2022 and 5G begins to penetrate developing markets, LTE's share of the market is expected to decline.
5G vs 4G Penetration in Premium (>$400) Segment
Apple maintained its market leadership, surpassing the 60% sales share level for the first time since 2017, thanks to solid 5G upgrades for the iPhone 12 and iPhone 13 series. Apple's delayed release of devices in 2020 also pushed demand into 2021. In 2021, Apple was the top OEM in the premium market in every region.
Global Smartphone OEM Rankings by Region, Premium (>$400) Segment, 2021

Samsung's sales increased by 6%YoY, but the OEM lost market share. The S21 outperformed the pandemic-affected S20. Launched in H2 2021, the Galaxy Z Fold and Flip series has done successfully, particularly in South Korea, North America, and Western Europe. Because there is no Note or FE refresh in 2021, these improvements severely impacted shares. Additionally, the brand's supply was impacted by component shortages.
OPPO and vivo's premium sector sales more than doubled in 2021, increasing by 116% and 103%, respectively, enabling them to break into the top five premium brands in various markets. Reno's rebranding in early 2021 aided OPPO in capturing China's affordable-premium sector. OPPO has also been slowly increasing its market share in Europe, attempting to fill the void left by Huawei. Vivo X60 and X50 models were essential in vivo's success in China and Southeast Asia.
The Mi 11 series was the driving force behind Xiaomi's gains. In practically every location where Xiaomi operates, it was ranked among the top five premium brands.
ASUS has benefited from its focus on the niche gaming sector. As a result of LG's exit from the smartphone industry, Motorola, Google, and OnePlus have increased their market share in North America.
Commenting on the premium smartphone segment outlook, Senior Analyst Varun Mishra said,
Going forward, the premium segment, driven by the replacement demand across markets, is likely to keep growing and outpace the global smartphone market growth. Another large opportunity driving the segment would be the installed base of Huawei users in China, which is approaching its replacement cycle. The competition in China's premium segment has been strong, but Huawei maintaining its second position in 2021 indicates a future opportunity for other OEMs. Further, the launch of foldables at a lower price than before will also drive growth in the premium market. Samsung has showcased foldables as a viable market. A foldable phone from Apple will be a nod to the robustness of the technology and further drive growth.