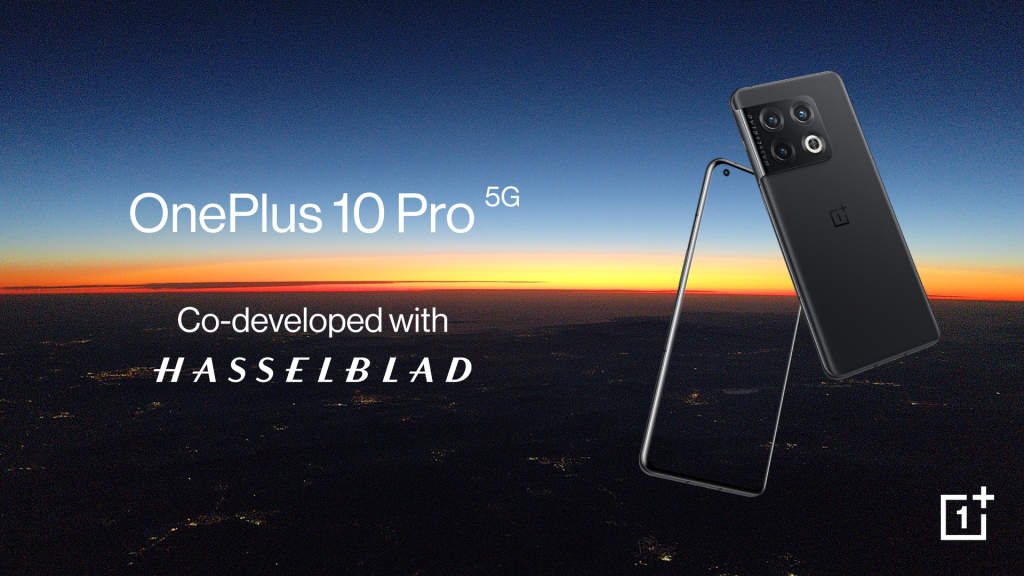 Following the India launch announcement a few hours ago, OnePlus has officially confirmed the Global launch of its next flagship — the OnePlus 10 Pro 5G – on March 31, 2022 at 4:00 PM CEST. At the event, the smartphone will be released in Europe, North America, and India. 
To demonstrate the photography quality of the OnePlus 10 Pro 5G, which was built in collaboration with Hasselblad, OnePlus launched their latest flagship into space through the 'Capture the Horizon' campaign  and captured amazing shots of the horizon. To shoot the picture, OnePlus set out for a quest by sending the OnePlus 10 Pro 38,000 meters up into the stratosphere, enduring wind speeds of 200km/hr and temperatures down to minus 60 degrees, to take the perfect shot of the horizon.
The phone's journey to the stratosphere was made possible by an ultra-lightweight module attached to a weather balloon, which sheltered the phones from the elements. In addition, an app was created to remotely operate the devices, which aided in taking images at the appropriate time and with the proper settings. The module containing the phones was recovered using meteorological calculations, revealing some magnificent photographs of the horizon. Members of the OnePlus community who actively shared recommendations and supported the marketing idea were also praised by the company.
Talking about the campaign, Kate Parkyn, Associate Marketing Director, OnePlus Europe, said:
Since the launch of OnePlus 9 series, we have been in a close-knit strategic partnership with Hasselblad to co-create and improve on OnePlus flagship camera technology. This is the second year of our partnership with Hasselblad where we have further developed and improved the color science with the second-generation Hasselblad Camera for Mobile. Our campaign is inspired by Hasselblad's historical voyage to space to take images of the moon and we were confident that our camera too will be successful in delivering the same image quality. We are extremely delighted to see the stunning images of the horizon captured by OnePlus 10 Pro and proudly present this trusted camera quality to OnePlus users.