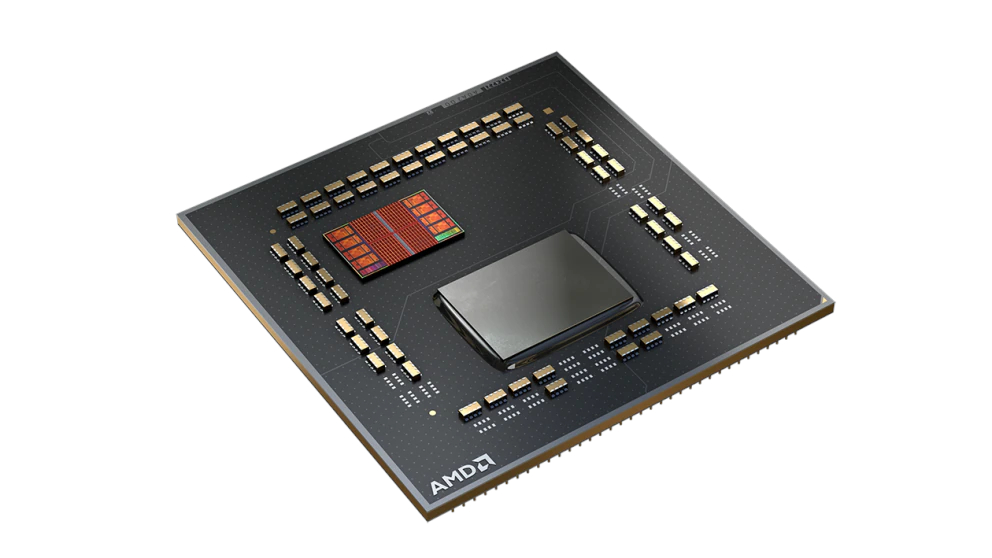 Earlier this year, AMD unveiled the Ryzen 7 5800X3D desktop processor, which is their first processor to feature their 3D V-Cache technology. The processor is going on sale from April 20th, and along with it, AMD has introduced 6 new SKUs  that will join the 'Zen 3' and 'Zen 2' family of processors.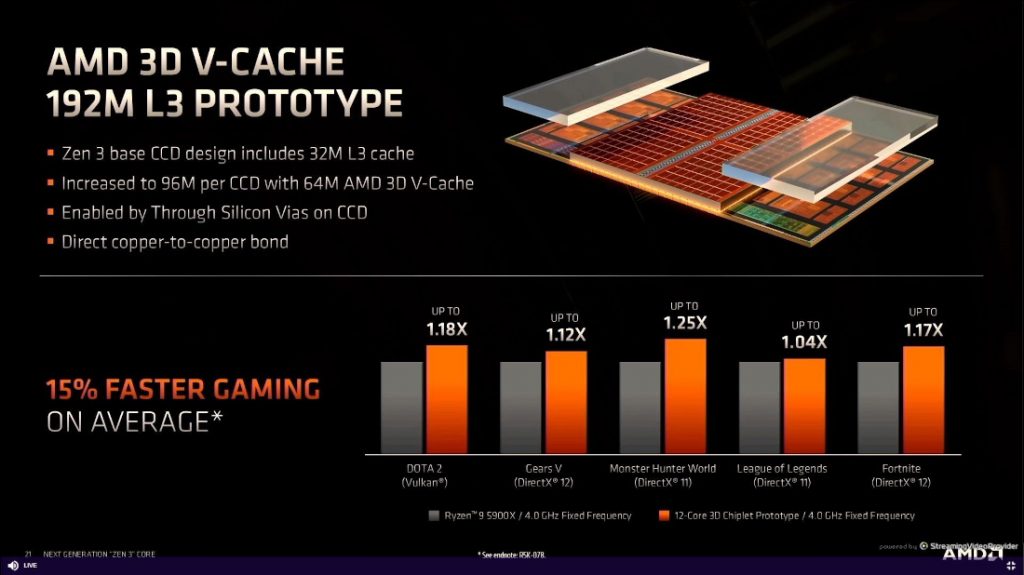 The Ryzen 7 5800X3D is a Zen 3-based 8-core/16-thread processor that has a total of 96MB of L3 cache. It will have a base clock speed of 3.4GHz and a turbo clock speed of 4.5GHz. According to AMD's claims, the Ryzen 7 5800X3D will perform up to 15% faster in games when compared to the Ryzen 9 5900X. This is possible due to their new 3D V-Cache technology, that allows AMD to stack processor cache and improve performance.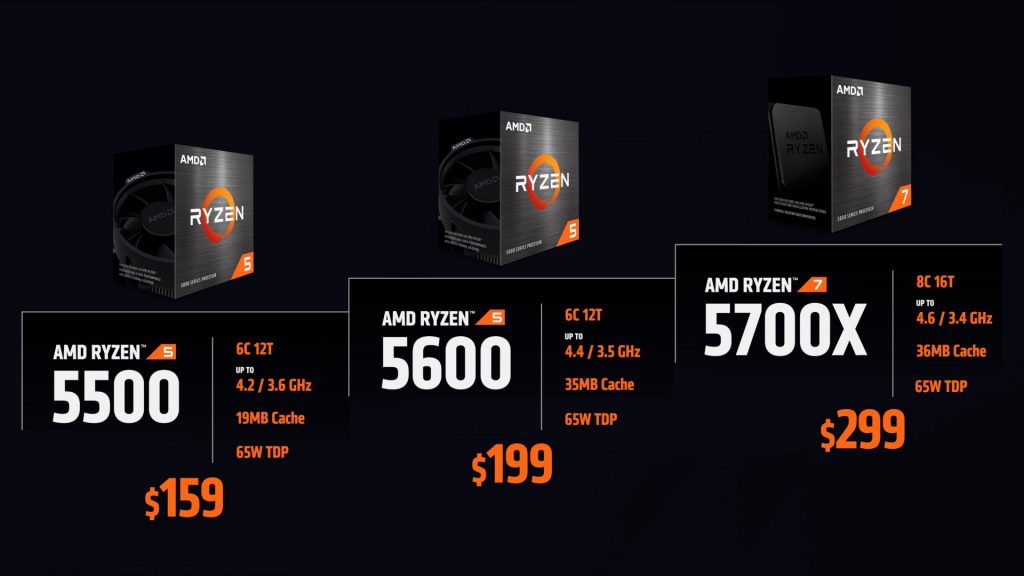 AMD announced 6 new processors that will join their existing lineup of desktop processors. They range from the Zen 3-based AMD Ryzen 7 5700X to the Zen-2 based AMD Ryzen 3 4100. These new processors will better compete against Intel's 12th Gen Core processor lineup.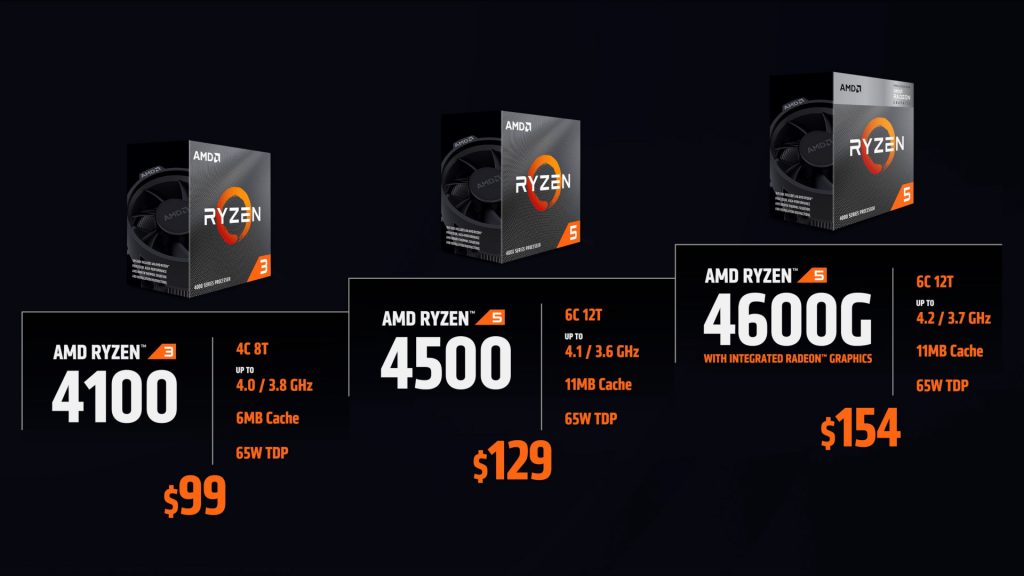 Model
Architecture
Cores / Threads
Boost / Base
Frequency (GHz)
Total Cache
(MB)
TDP
(Watts)
PCIE
Support
Price
(US$ SEP)
AMD Ryzen 7 5700X
Zen 3
8 / 16
Up to 4.6 / 3.4
36
65W
Gen 4
$299
AMD Ryzen 5 5600
6 / 12
Up to 4.4 / 3.5
35
$199
AMD Ryzen 5 5500
Up to 4.2 / 3.6
19
Gen 3
$159
AMD Ryzen 5 4600G
with AMD Radeon graphics
Zen 2
Up to 4.2 / 3.7
11
$154
AMD Ryzen 5 4500
Up to 4.1 / 3.6
$129
AMD Ryzen 3 4100
4 / 8
Up to 4.0 / 3.8
6
$99
Along with this, AMD also announced that AMD Ryzen 5000 Series processors will be supported on AMD X370, B350 and A320 chipsets too.  As mentioned above, the Ryzen 7 5800X3D will become available on shelves worldwide starting from April 20th, and will be priced at $449 (Approx. Rs. 34,221).
Commenting on these announcements, Saeid Moshkelani, senior vice president and general manager, Client business unit, AMD said:
Whether you're an early adopter seeking the ultimate in gaming performance with the first Ryzen processor featuring AMD 3D V-Cache technology or a new gamer building your first rig, you can find a best-in-class experience with AMD. With today's announcement AMD is offering users the power of choice by bringing leadership gaming performance to all levels of system builds.