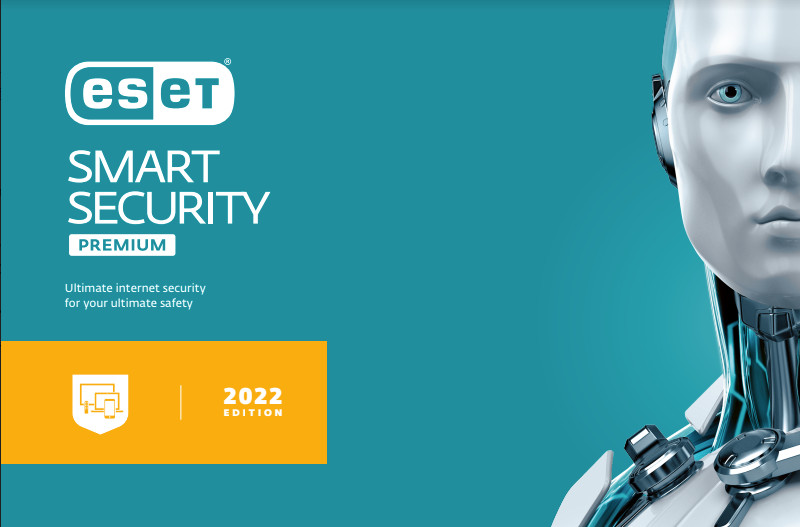 ESET, popular for its antivirus and firewall products, released the latest version of Smart Security Premium that offers ultimate protection for Windows, macOS and Android. In addition to Malware, ransomware and phishing protection as well as network and smart device protection that is found in the ESET Internet Security, the ESET Smart Security Premium also offers Privacy and banking protection, Sensitive data encryption, Password management and Protection against new threats. Let us dive into the review to find out what it has to offer.
ESET NOD32 Antivirus, ESET Internet Security and ESET Smart
Security Premium features compared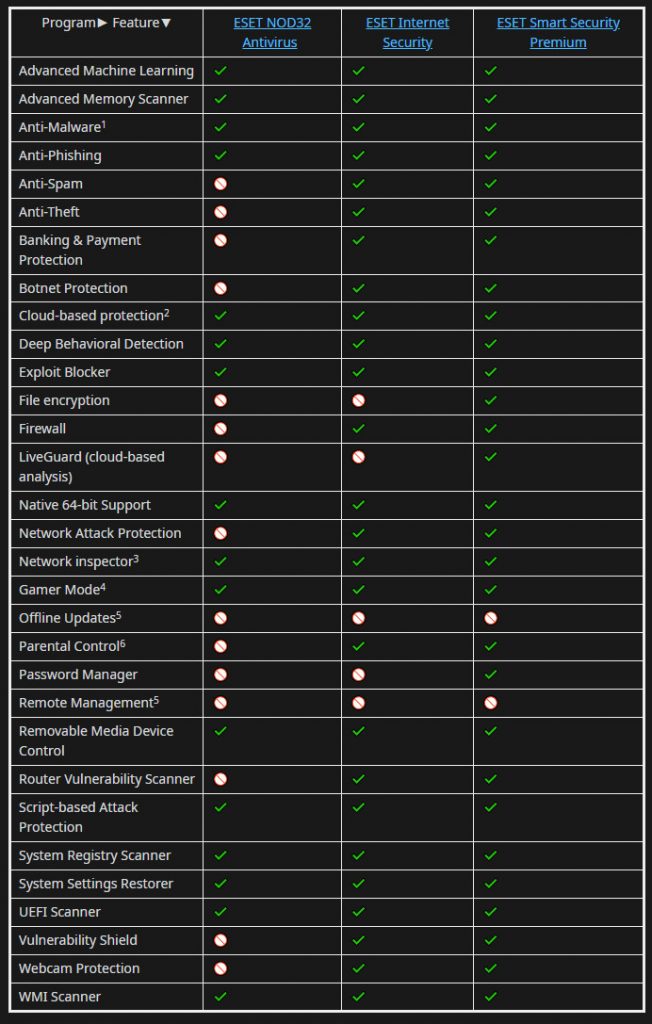 As you can see from the table, the ESET Smart Security Premium is feature-packed. The offline updates and remote management features are only available in business editions.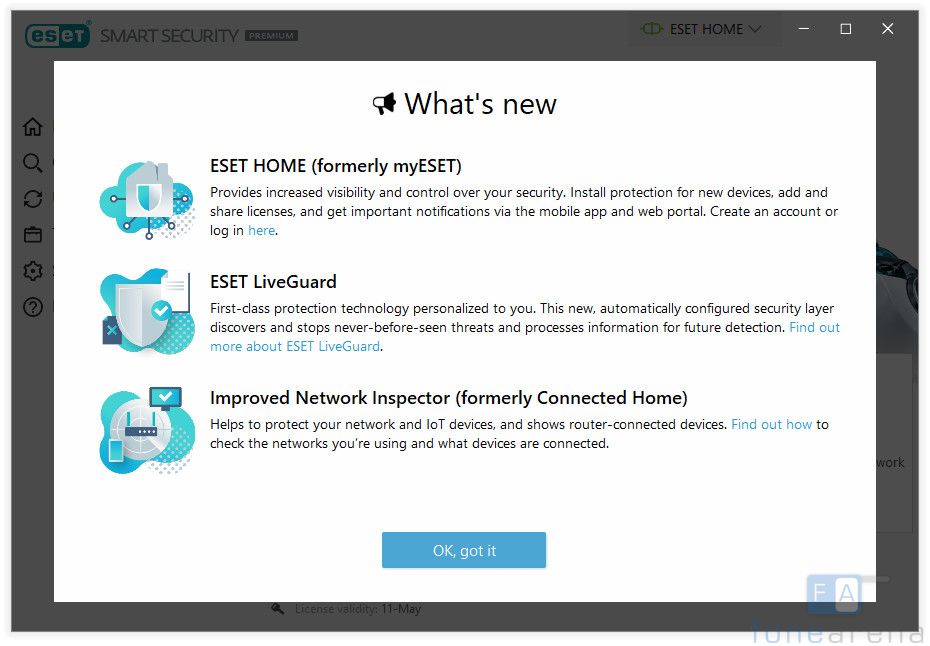 The ESET Smart Security Premium  version 15 added LiveGuard for cloud analysis of suspect files, Windows 11 support, added option to use QR codes to associate with ESET HOME (formerly myESET), added social nmedia sign-ins for ESET HOME and other improvements and bug fixes.
ESET says that the Smart Security Premium uses Advanced Machine Learning, DNA Detections and a cloud-based reputation system developed in 13 R&D centers. Let use check out how it is in the review.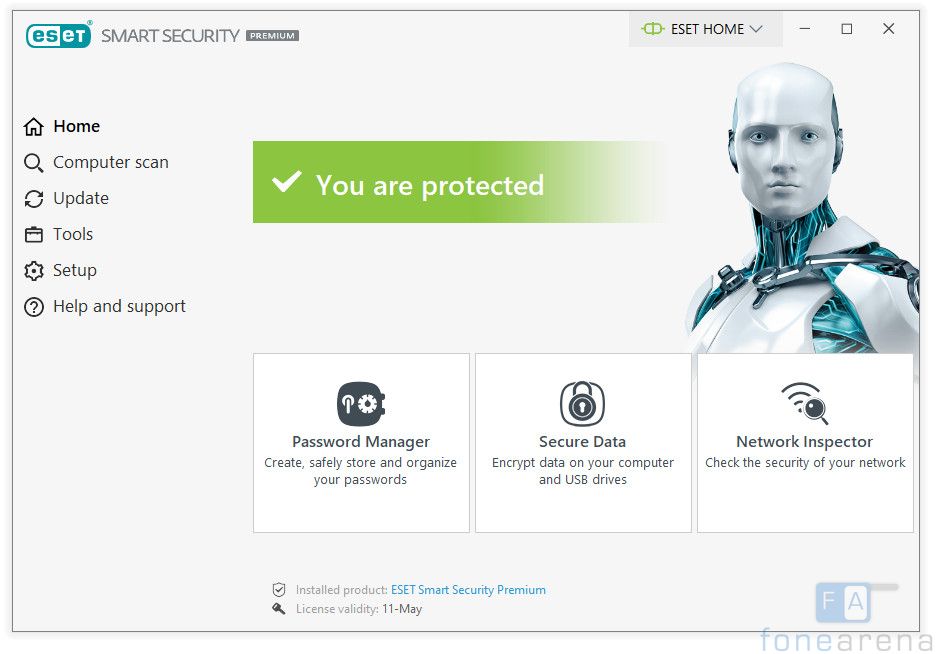 The user interface is simple, and shows all the important details in the sidebar including Home, Computer scan, Update, Tools, Setup and the  Online Help is now integrated into ESET Smart Security Premium and offers dynamically updated support content.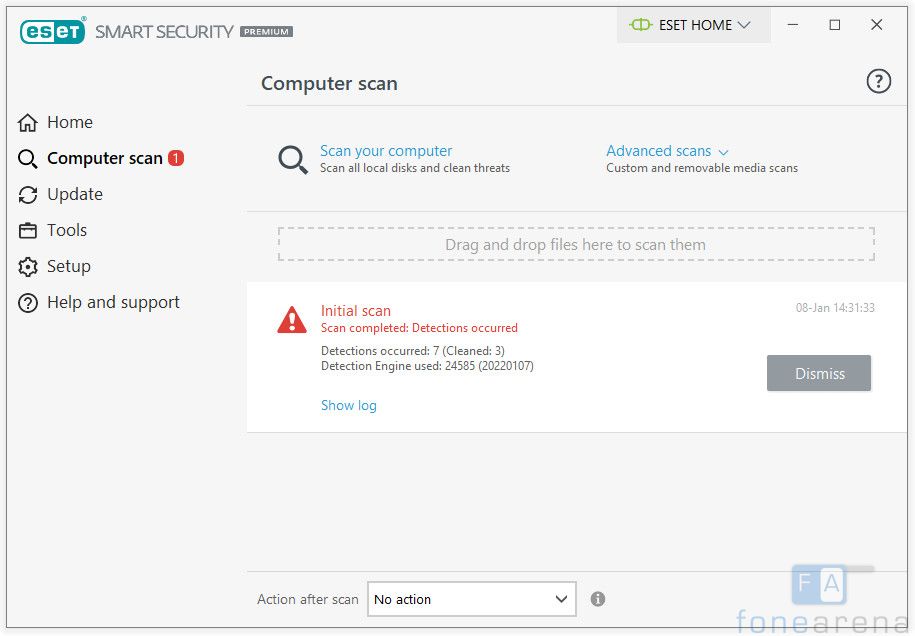 The software proactively detects and cleans more known and unknown viruses, worms, trojans and rootkits. Advanced heuristics flags even never-before-seen malware, protecting you from unknown threats and neutralizing them before they can do any harm, says the company. The scanning takes a lot of time if you have an old machine, and there is no quick scan option that is found in most antivirus apps.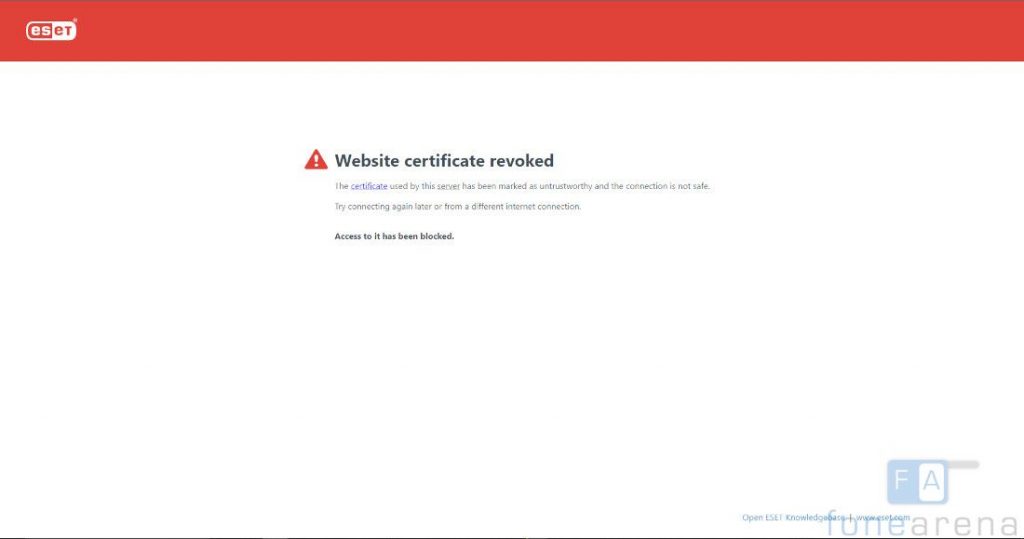 Web access protection and Anti-Phishing works by monitoring communication between web browsers and remote servers (including SSL). Email client protection provides control of email communication received through the POP3(S) and IMAP(S) protocols. It blocked a website that had an issue with the certificate.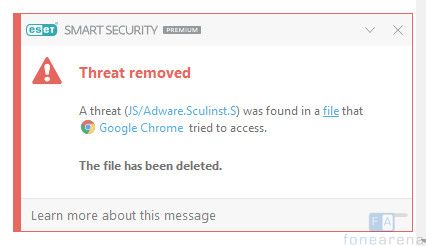 It also removed an adware threat in JavaScript on a website.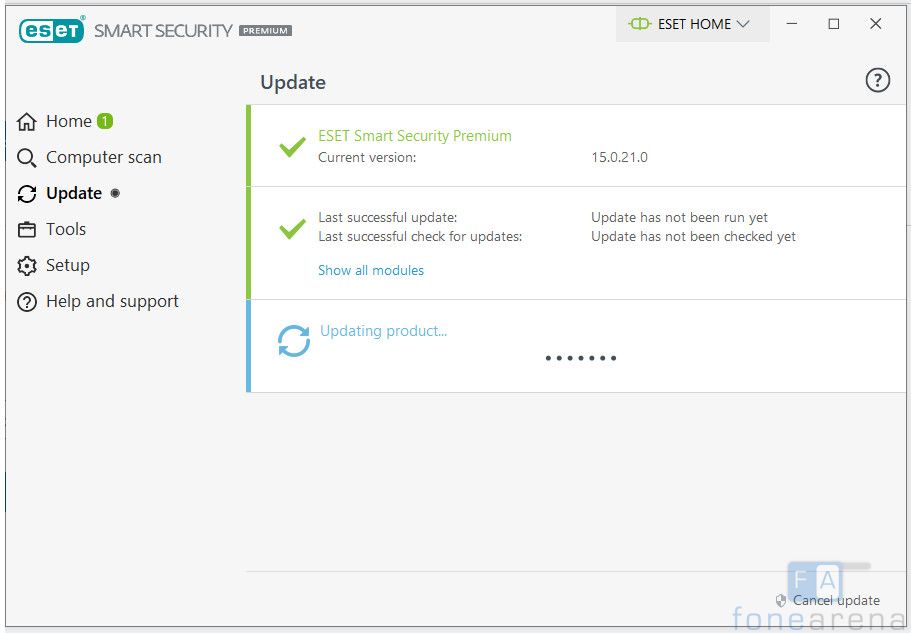 The company keeps pushing regular updates to update the detection engine to ensure the maximum level of security. It automatically scans all USB flash drives, memory cards and CDs/DVDs for threats.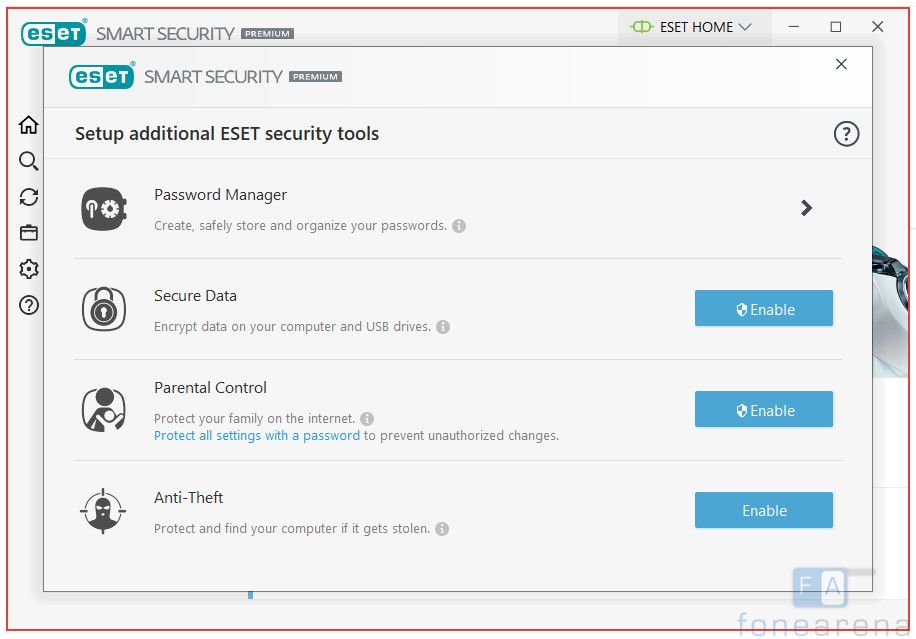 You can enable additional security tools that includes a password manager, secure data that encrypts data on computer and USB drives, parental control and anti-theft feature.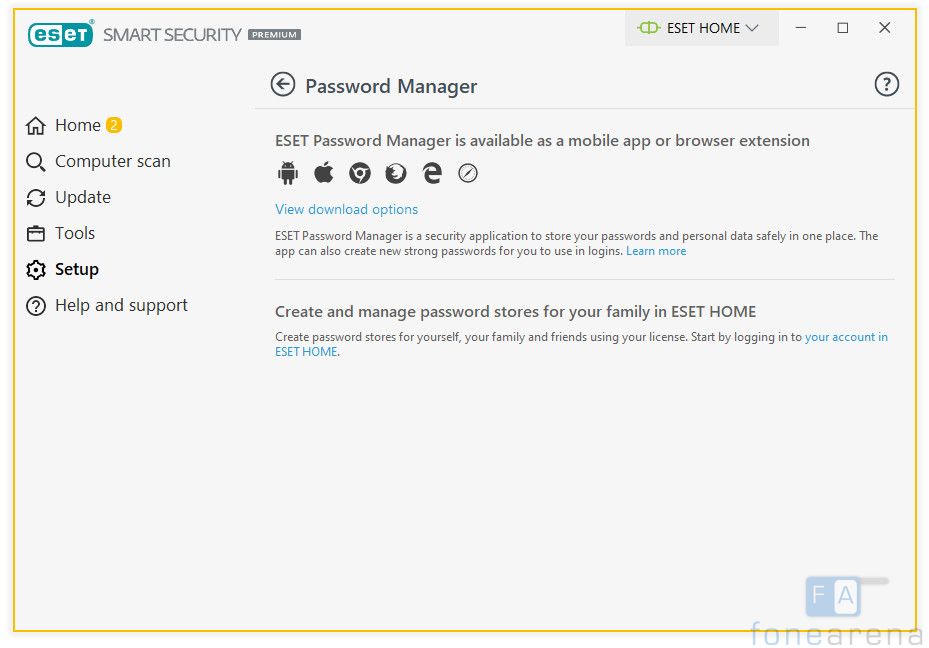 The password manager that protects and stores your passwords and personal data across browsers and devices including Android and macOS, in addition to Windows, and also has two-factor authentication.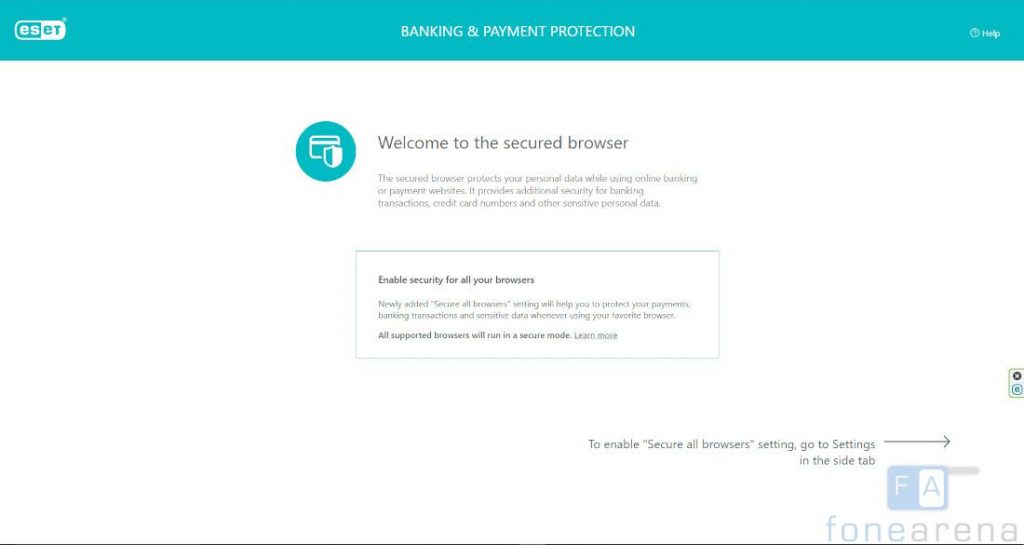 Banking & Payment protection provides a secured browser for use when accessing online banking or online payment gateways to ensure all online transactions take place in a trusted and secure environment.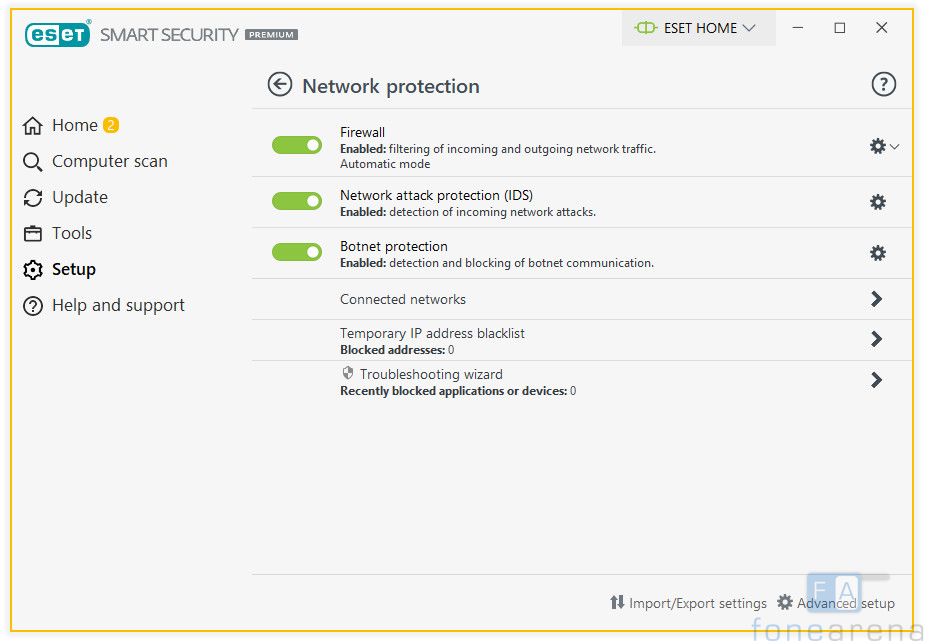 The Intelligent Firewall prevents unauthorized users from accessing your computer and taking advantage of your personal data. ESET Antispam protection serves to protect against Spam.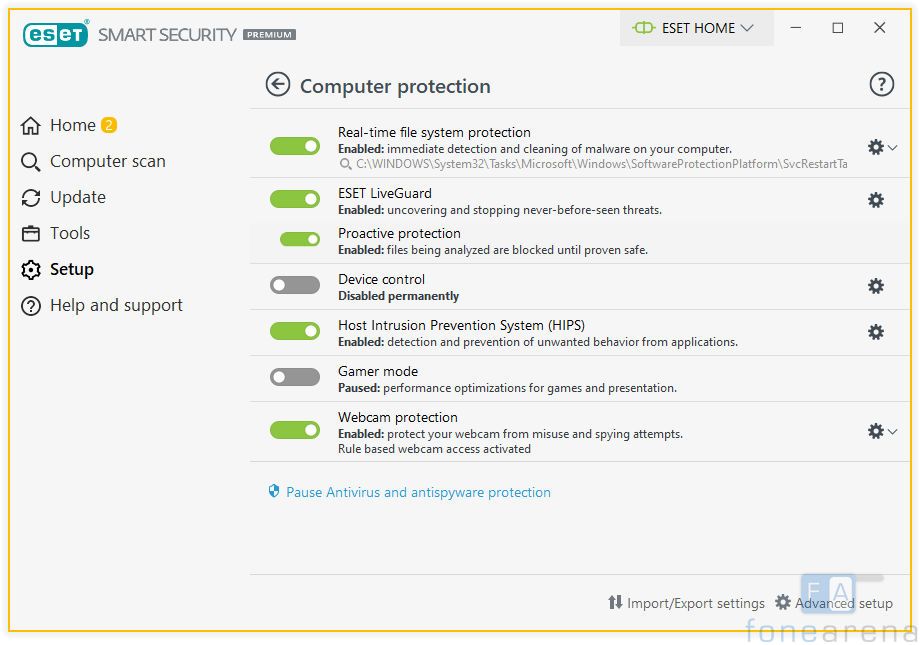 The Liveguard discovers and stops never-before-seen threats and processes information for future detection. There is a dedicated gamer mode that can Postpones all pop-up windows, updates or other system-intensive activities to conserve system resources for gaming and other full-screen activities.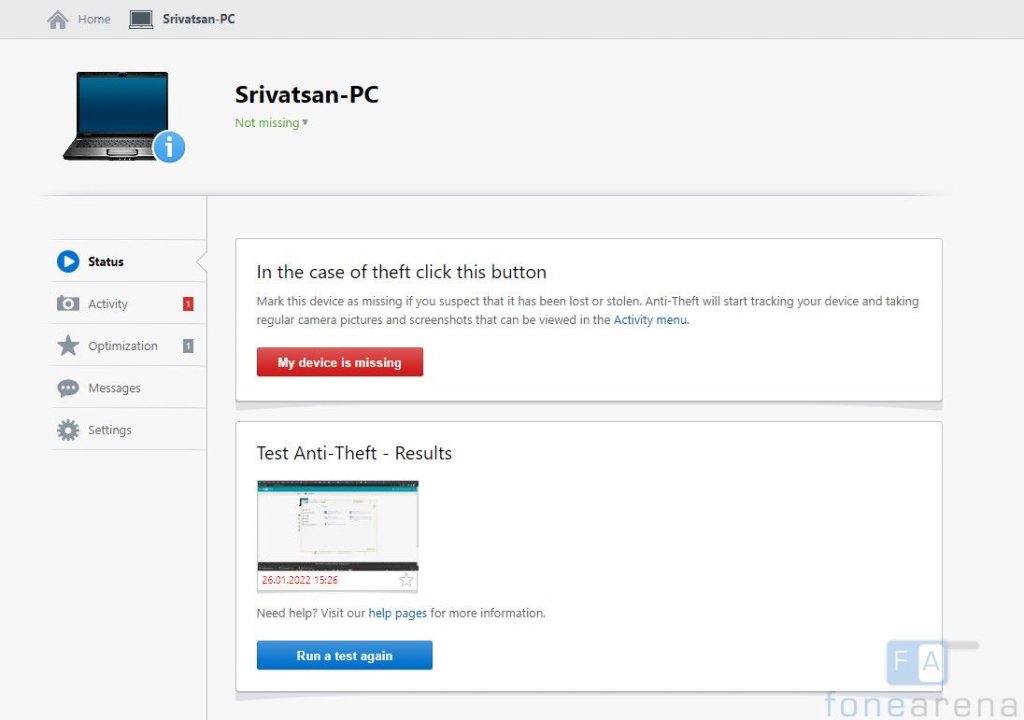 One of my favorite feature is Anti-Theft that, when activated, lets you lock your and also find it in case it is stolen. The device will be listed in the web interface that allows you to manage the ESET Anti-Theft configuration and administer anti-theft features. You can also send message, view activity and also check the location, view screenshots and more.
Conclusion
Overall, the ESET Smart Security Premium offers an all-round protection from all the threats and includes useful features like password manager, Anti-theft and Gamer mode. It is also cross-platform, but I miss VPN service or any cloud storage or backup for the price you pay.
Pricing
The ESET Smart Security Premium is priced at Rs. 3,919 for 1 year for one device, and Rs. 4,639 for three devices, but you get 25% discount with 2 years of subscription. You can check it out on eset.com.
Pros
Excellent malware protection
All-in-one protection for Windows, macOS, and Android
Useful Anti-theft and Gamer mode
Built-in password manager with cross-platform sync
Cons
Scanning takes time, and no quick scan option
No VPN, Cloud storage or backup