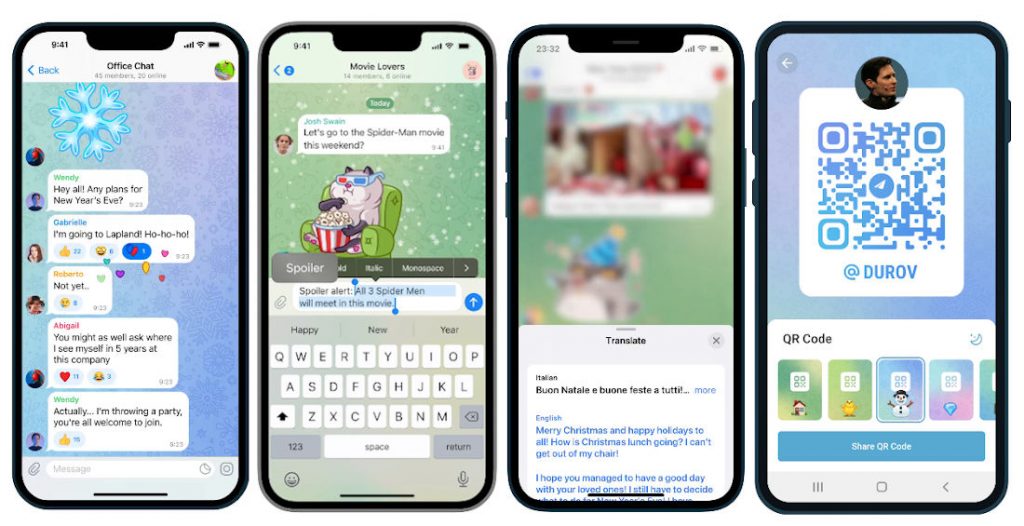 Telegram has released the 12th update of the year that brings emoji reactions to messages, hidden text (spoilers), message translation, themed QR codes, and lots more. The 11th update that was released earlier this month brought Protected Content, Delete by Date, Device Management and more new features. Check out the complete changelog below.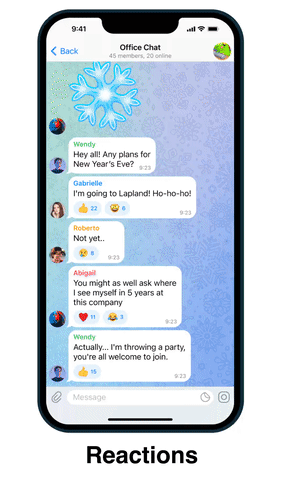 Reactions

Double tap a message to send a quick :thumbsup: reaction.
Press and hold a message for more reactions.
Change your quick reaction emoji in Settings > Stickers and Emoji on iOS and Chat Settings > Quick Reaction on Android
Group and Channel admins can enable reactions in their chat via Chat Info > Edit > Reactions

Spoilers

Select text when typing and choose 'Spoiler' formatting to hide some or all of the contents of a message.
Tap the spoiler animation in chat to reveal its hidden text.
Spoiler formatting hides text in chat, as well as in the chat list and notifications.

Translation

Turn on the Translation option in Settings > Languages.
Press and hold a message to translate it into your language.
Translation is available on all Android devices that support Telegram, but requires iOS 15+ on Apple devices. The list of available languages depends on your phone's operating system.

QR Codes

Generate a custom QR Code that leads to your t.me link.
Tap the QR code icon in public profiles for groups, bots and channels to let someone quickly scan it with their device.
The update also brings redesigned context menus for the macOS app that adds new shortcut hints and animated icons for menu items. It also adds interactive emoji for the app.