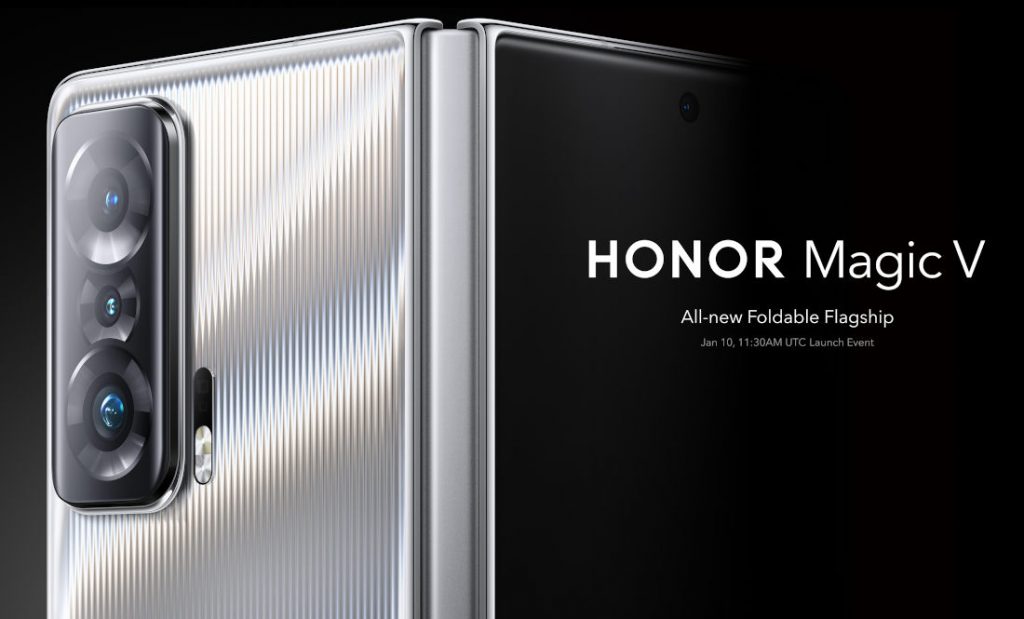 Update: January 4, 2022 – HONOR has confirmed the launch of HONOR Magic V, the company's first foldable phone, on January 10th in China. The teaser image shows triple rear cameras and a textured rear design.
Based on recently rumours, the phone will feature a 6.5″ 120Hz curved outer display, 8″ 90Hz foldable inner display, powered by Snapdragon 8 Gen 1, run Android 12 with Magic UI 6.0, feature a 50MP main rear camera, stereo speakers and 5100mAh battery with 66W fast charging. The phone is also said to come with a new ultra-thin hinge structure that will have minimal crease.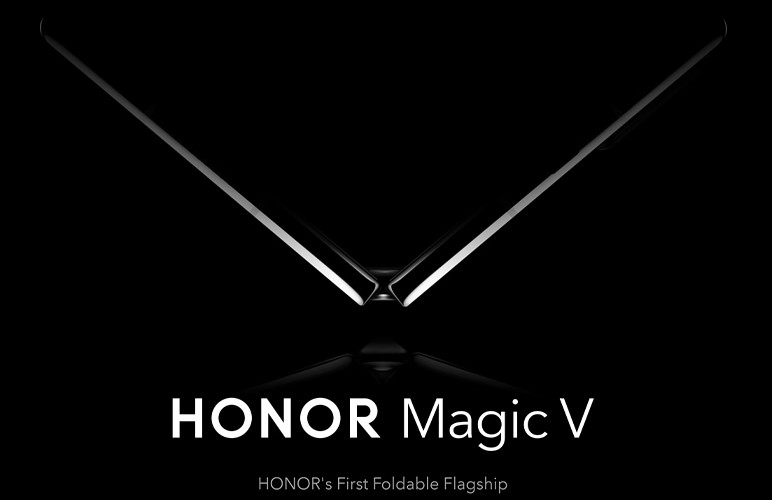 Earlier: This week, HONOR confirmed that it will introduce its first foldable phone, the HONOR Magic V, soon. According to several reports, the flagship phone will be powered by Snapdragon 8 Gen 1, making it the first foldable phone with the latest top-end Snapdragon chip. The comes after the HUAWEI P50 Pocket, which is HUAWEI's first flip phone.
HONOR CEO George Zhao, in an official video, has revealed that the brand has defined a new series of folding screen products, and it is expected that more than one folding screen mobile phone will be launched in the future. He said that the Magic V with its structural design will be the best folding screen mobile phone in the market.
He added that the phone has a complex hinge technology, and the design is very complete in terms of screen conversion between large and small screens and the experience after opening. There will be software level optimization.
Based on recently rumours, the HONOR Magic V is expected to launch around January 10th. We should know more details in the coming days.