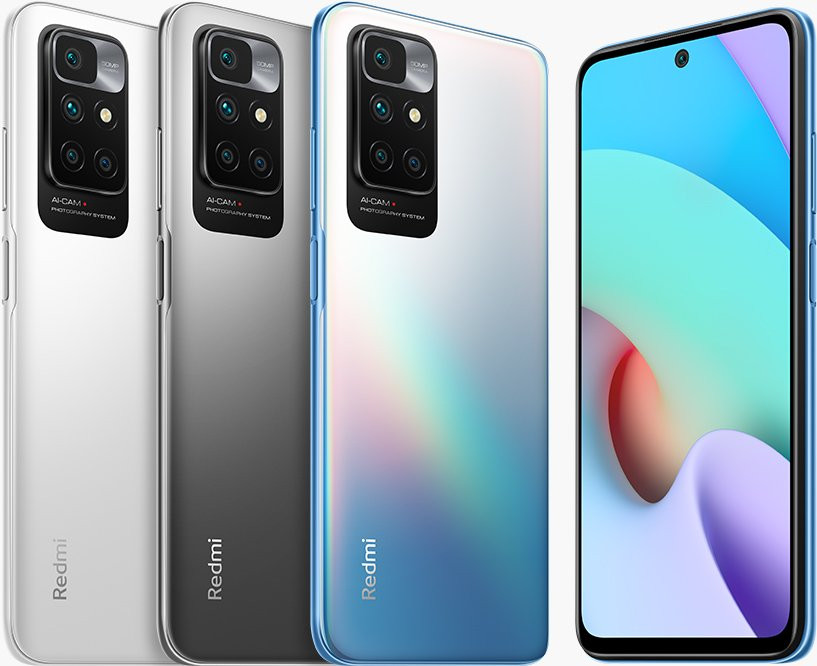 Update – Dec 1, 2021: Xiaomi tipster Kacper Skrzypek now says that the smartphone is now expected to launch in India as well, even it earlier rumour said that it won't launch in India.
Heh, looks like there's Redmi 10 Prime 2022 as well (for India). pic.twitter.com/WrK0ikPWEY

— Kacper Skrzypek 🇵🇱 (@kacskrz) December 1, 2021
Earlier: Xiaomi's Redmi launched the Redmi 10 smartphone back in August for the global markets. The handset was introduced as Redmi 10 Prime in India. Now, the company seems to be working on a new variant of the Redmi 10 – Redmi 10 2022. The handset was recently spotted on the IMEI database by noted Xiaomi tipster Kacper Skrzypek last week. The IMEI database revealed that the Redmi 10 Prime will carry model numbers 21121119SG, 22011119UY, and 22011119TI.
The #Redmi102022 camera setup is the same as basic Redmi 10 (S5KJN1/OV50C40 50Mpx, IMX355 8Mpx, OV02B1B/GC02M1B 2Mpx), so I won't be surprised if it's a very similar device.

— Kacper Skrzypek 🇵🇱 (@kacskrz) November 23, 2021
Kacper also managed to find the details about the camera setup of the upcoming Redmi 10 2022. He claims that the camera setup on the Redmi 10 2022 will be exactly the same as that of the Redmi 10. This means the Redmi 10 2022 will feature a 50MP primary sensor, an 8MP ultra-wide-angle lens, and 2MP sensors.
Kacper further speculates that the upcoming Redmi 10 2022 might be very similar to the Redmi 10 in terms of specifications. To remind you, the Redmi 10 (Redmi 10 Prime in India) packs a 6.5-inch Full HD+ LCD screen with AdaptiveSync 90Hz (45/60/90Hz) refresh rate, MediaTek Helio G88 SoC with up to 6GB of RAM, dual speakers and  a 6,000mAh battery with 18W fast charging.
Apart from the IMEI database, the Redmi 10 2022 has cleared multiple certifications including SDPPI, TKDN, EEC, TUV, and IMDA. We can expect the device to launch soon in the global markets. It should also launch in India, since the Indian variant (22011119TI) has also appeared on the IMEI database.