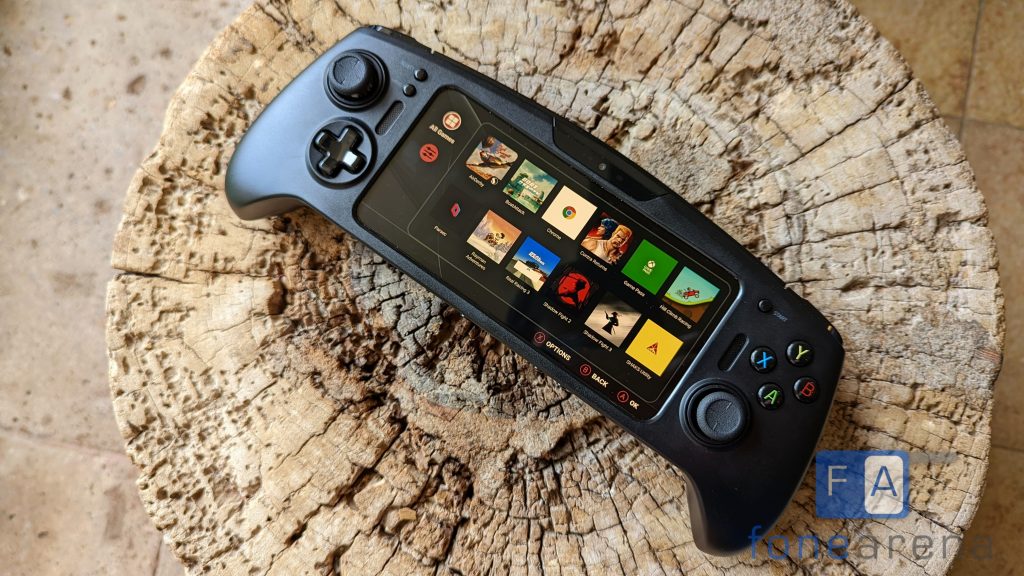 Qualcomm, at its annual Tech Summit, announced the new Snapdragon G3x Gen 1 Gaming Platform. It features a Kryo CPU, Adreno GPU that supports gaming at up to 144 frames per second and 10-bit HDR. We got to experience the Snapdragon G3x Handheld Developer Kit for a brief time, and here's our hands on of the same.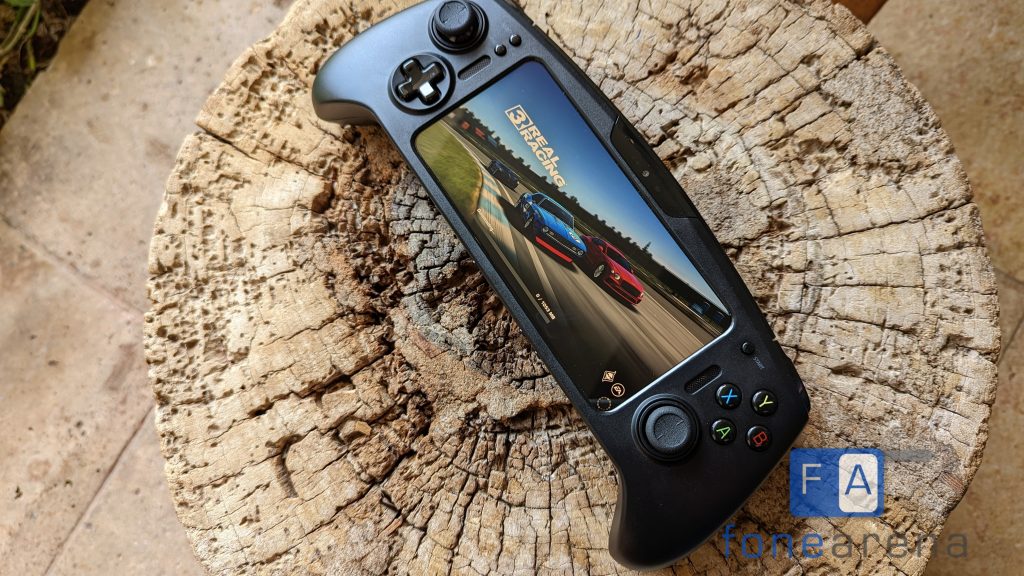 The Snapdragon G3x Gen 1 gaming platform will allow users to access the library of Android games and also users to stream and play PC games, cloud games, and console games. A single device will allow users to play the games of their choice, irrespective of the platform. As of now, the chipset i.e., Snapdragon G3x has been released and developers can take advantage of the Handheld Developer Kit to explore its capabilities.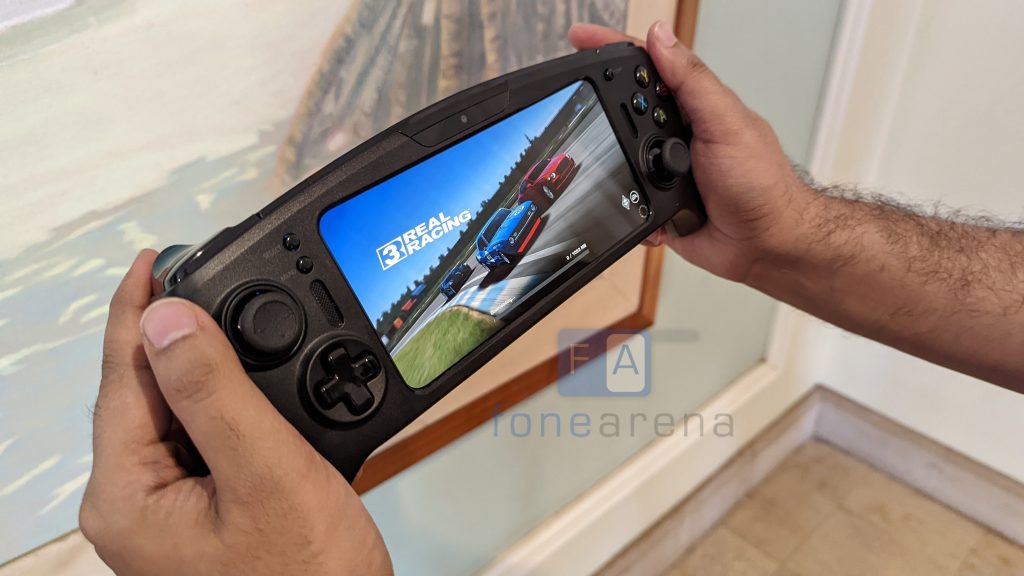 Starting off with the design, the Snapdragon G3x Handheld Developer Kit features a massive display on the front, which is a 6.65-inch FULL HD+ OLED 10-bit HDR display that can operate up to 120Hz. The controller buttons are located to the left and right side of the massive display. The OLED display on this kit was bright, responsive during our brief hands-on with the device.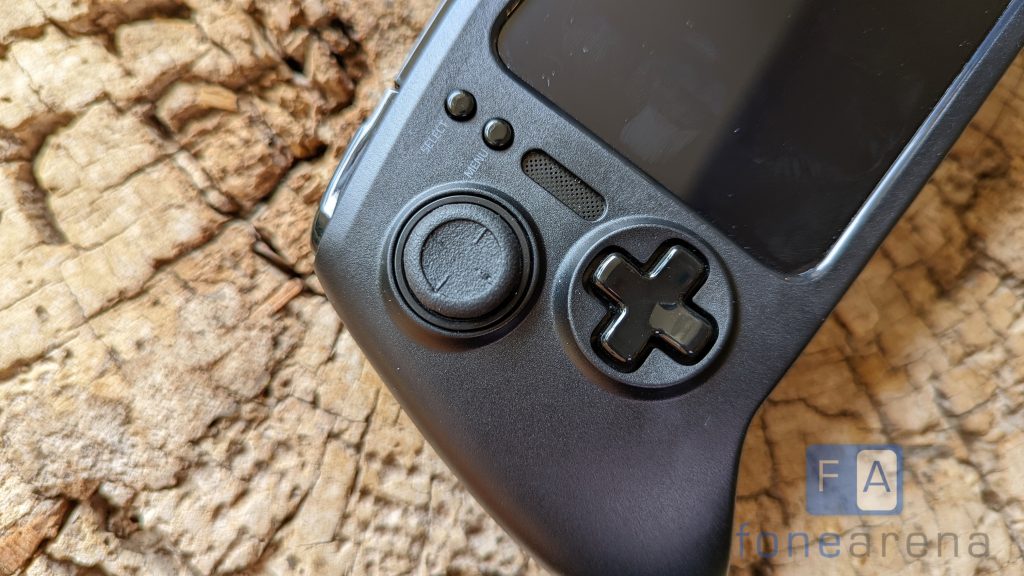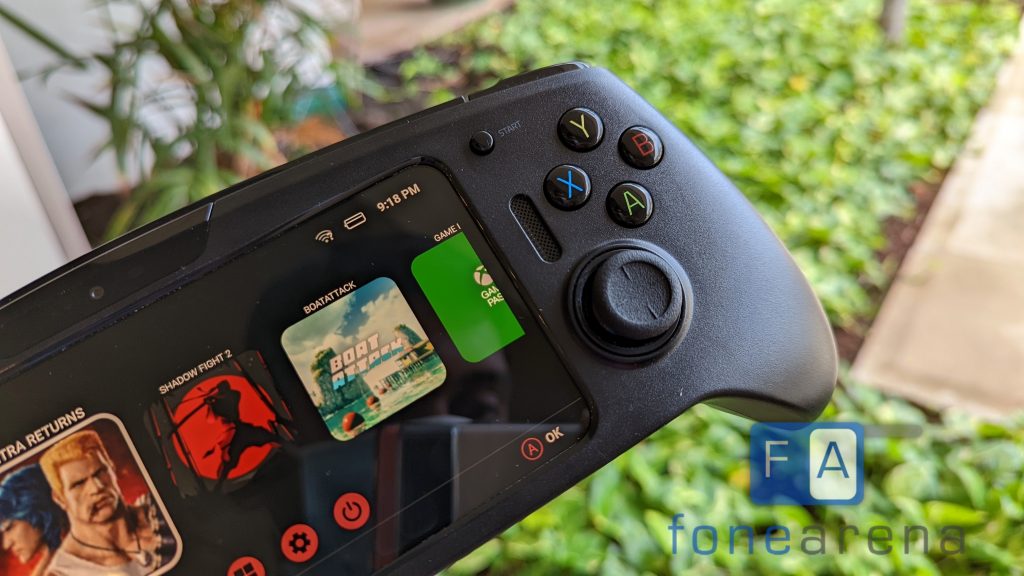 To the left side, you will find the D-Pad Up, Right, Down, Left and the Left stick. Alongside that are two more buttons – Select and Menu. Moving on, to the right side, you will find the Start button, Right stick, X,Y,A,B buttons. The shoulder and trigger are present on both left and right sides. Further, there is a 5MP FULL HD 1080p 60fps webcam on the front with two microphone that will allow gamers to capture themselves playing and streaming games. There are 4-way speakers that offer lag-free wireless audio when paired with a Snapdragon Sound enabled wireless earbuds.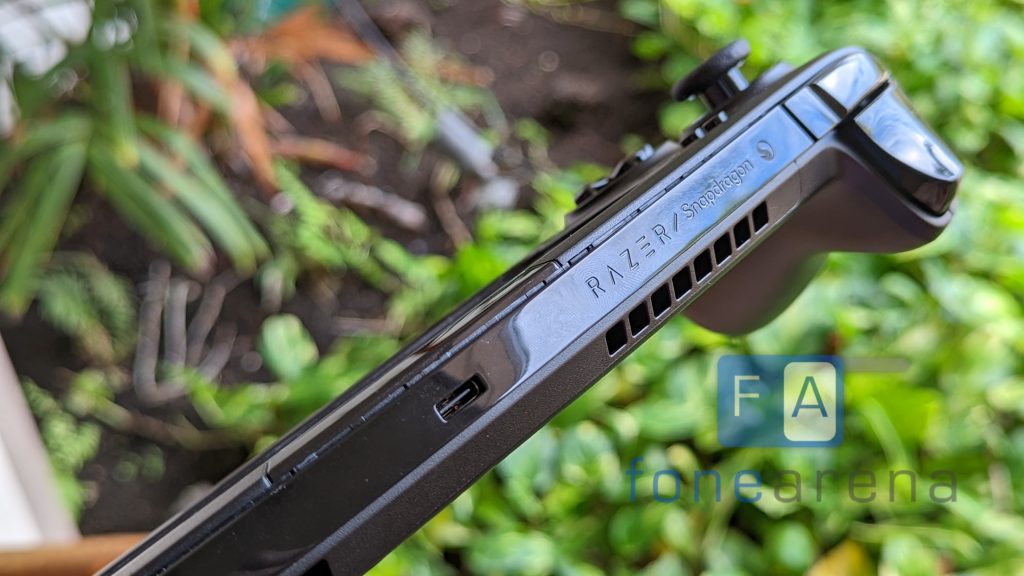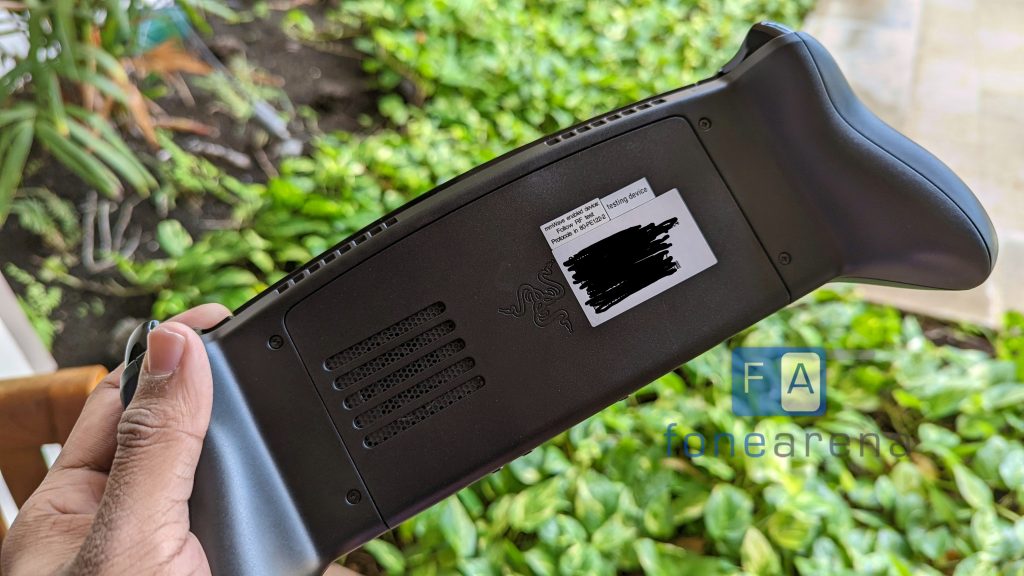 Talking about streaming, the Snapdragon G3x Handheld Developer Kit supports Wi-Fi 6E and also 5G connectivity (both sub-6 GHz and mmWave). Moving on, there is a glossy strip on the top that houses a USB Type-C port alongside the Razer x Snapdragon branding. Qualcomm says that a multiscreen, augmented experience can be unlocked with the ability to tether to an XR viewer via USB Type-C. Further, there are cooling fans on the back to prevent overheating and there is Razer logo as well.
Moving on, the Games library on the handheld had a bunch of pre-installed games including AirDerby, BoatAttack, Contra Returns, Hill Clim Racing, Parsec, Rayman Adventures, Real Racing 3, Shadow Fight 2, Shadow Fight 3, and more.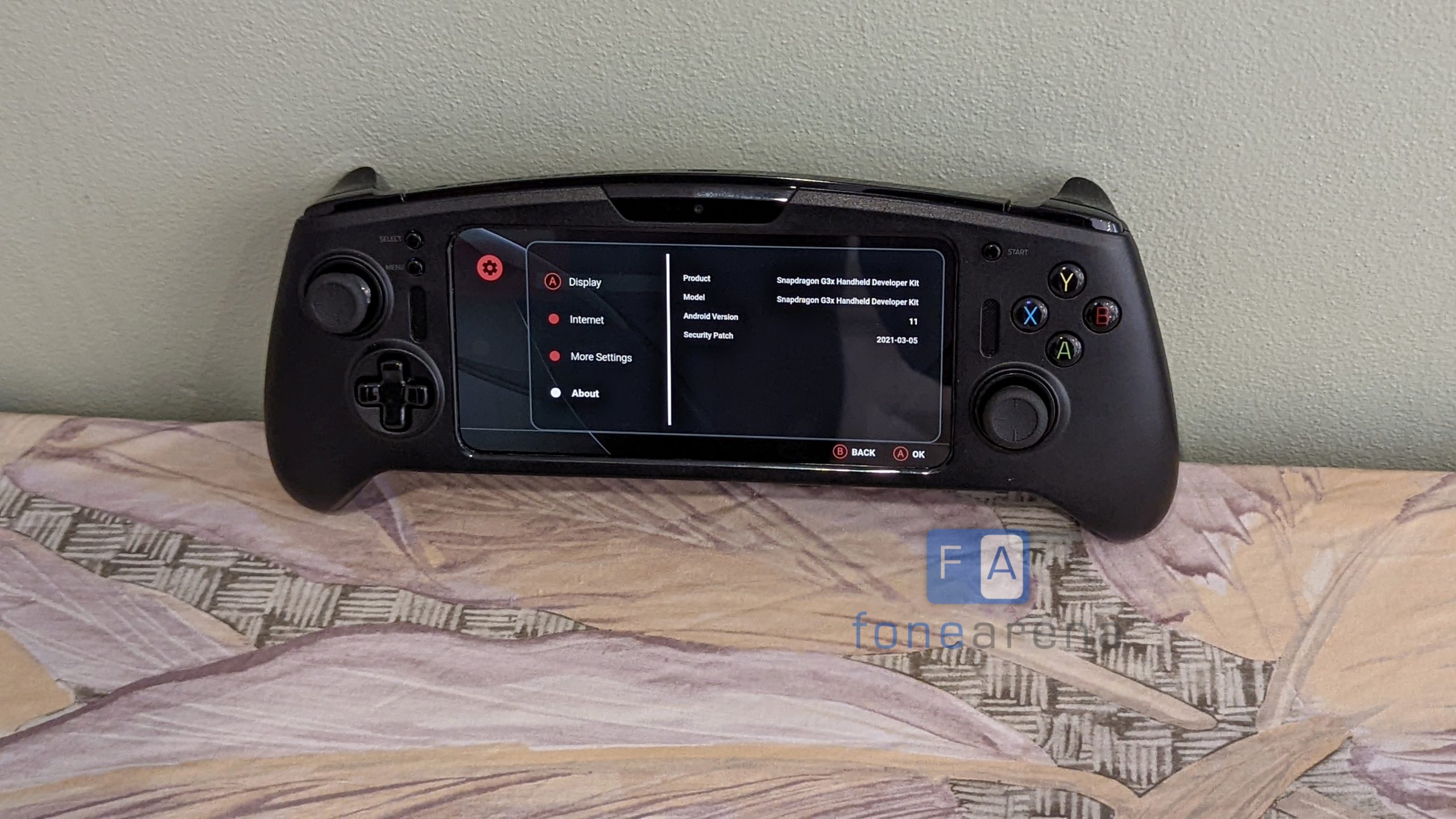 As for the software, this demo Handheld Developer Kit was running on Android 11 with March 2021 security update. Coming to the storage, it had 64GB of internal storage and out of which 25.8 GB was used by apps and games. Since this is a developer kit, the interface is stock android and I did not notice any major customizations in the UI.
We got to use this device for a limited time and played games like Real Racing 3, BoatAttack. So, we cannot talk about the actual performance as of now. The Snapdragon G3x Handheld Gaming Developer Kit will be available to developers starting today, and we are hoping to see commercial devices soon.