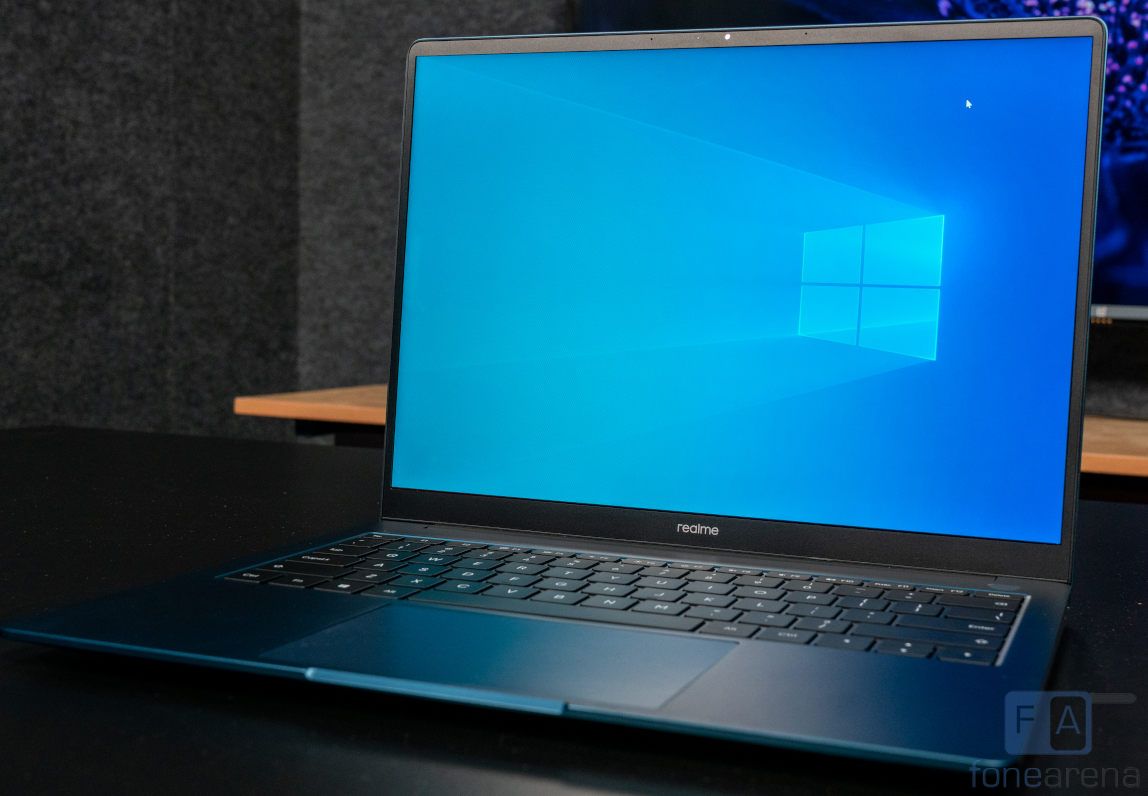 According to a new report from the International Data Corporation (IDC), the Indian traditional PC market, which includes desktops, notebooks, and workstations, shipped a total of 4.5 million units during Q3 2021. This calculates to a growth of 30% YoY, and the top 3 companies were HP, Dell and Lenovo.

Among the three sub-segments, Notebook sold the highest volume with 3.63 million units shipped during the quarter. Desktops on the other hand, shipped 733 thousand units during the quarter.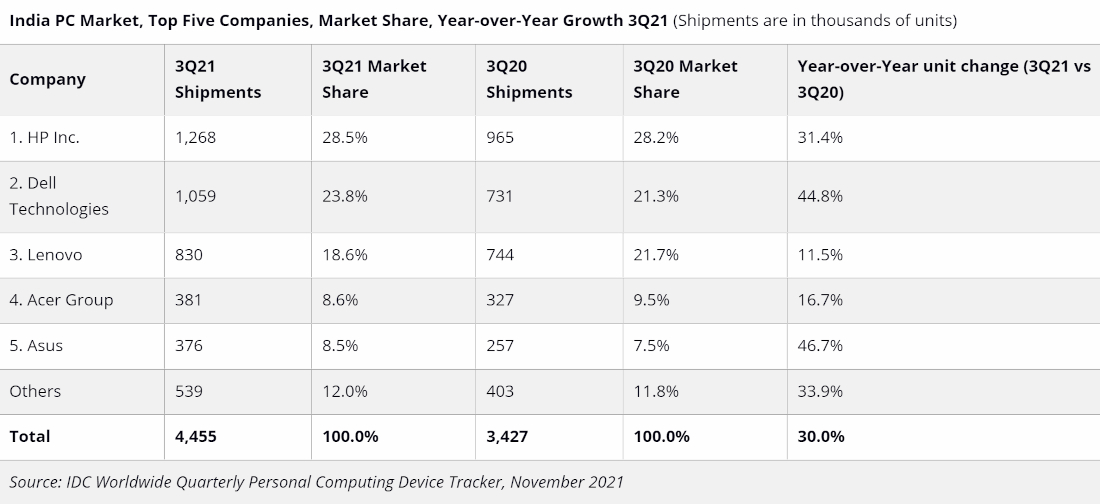 HP maintained their lead in the Indian PC market both in the commercial and consumer segments, with a 28.5% market share. The company shipped a total of 1.26 million units and grew 31.4% YoY. Dell came in second place with 1.06 million units shipped and grew 44.8% YoY.
In third place was Lenovo with an overall share of 18.6% in  Q3 2021. The company grew 19% YoY in the commercial segment and 3.4% YoY in the consumer segment. They were followed by Acer and ASUS with 381 million and 376 million units shipped respectively.
Commenting on the market's future,  Jaipal Singh, Research Manager, Client Devices, IDC India, said:
After five straight quarters of annual growth, the consumer market is hinting demand softening as schools and colleges resume their physical classes. Brands have prioritized margins in last few quarters, however, to boost the penetration further, brands need to initiate new programs around affordability, awareness, and education to utilize the stimulus that pandemic has given to digital learning to plan their long-term growth.

Demand from enterprises and SMBs still look favorable to support the PC vendors in 2022 as key verticals continue to provide fresh orders. Additionally, vendors will target to materialize the long-pending education deals with improving supply situation in the country.