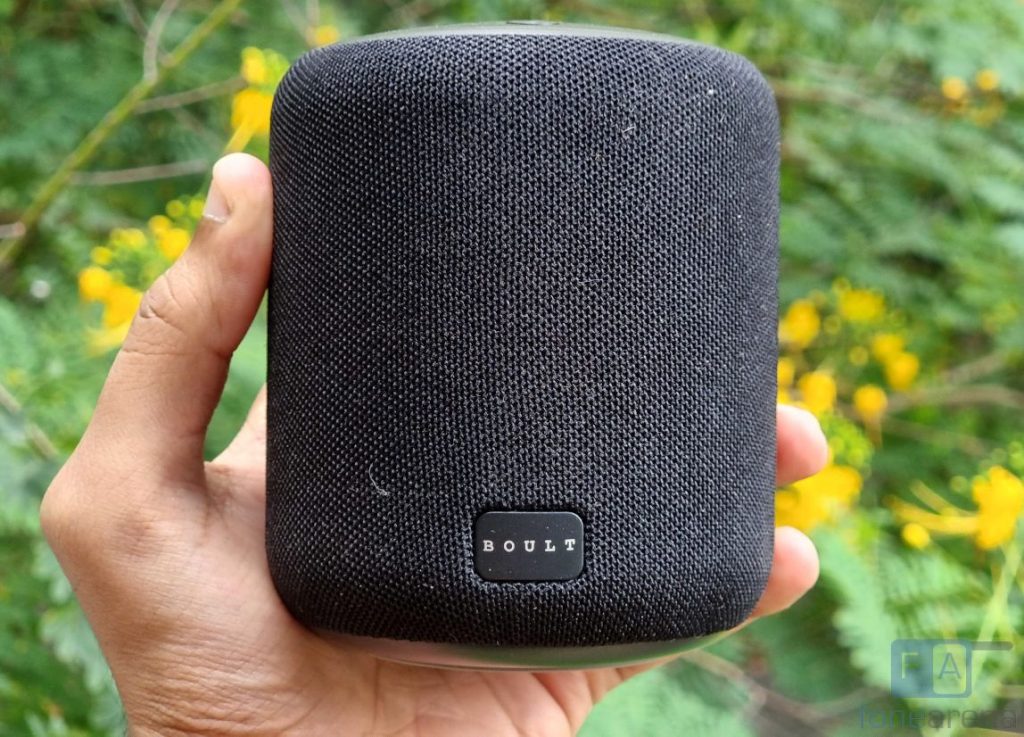 There is a big market for smartphone accessories, and portable Bluetooth speakers contribute a fair chunk. Boult Audio, a company known for its audio products, launched BassBox Arc 5W speakers in India. 
While it is really hard for me to distinguish between a good Bluetooth speaker and a great one, it is certainly easy to find out if it's bad. We have got our hands on the BassBox Bluetooth Speaker.
So, let's examine the BassBox Arc, a relatively tiny portable BT speaker with a mic. Is it good? Should you buy one?
Design and connectivity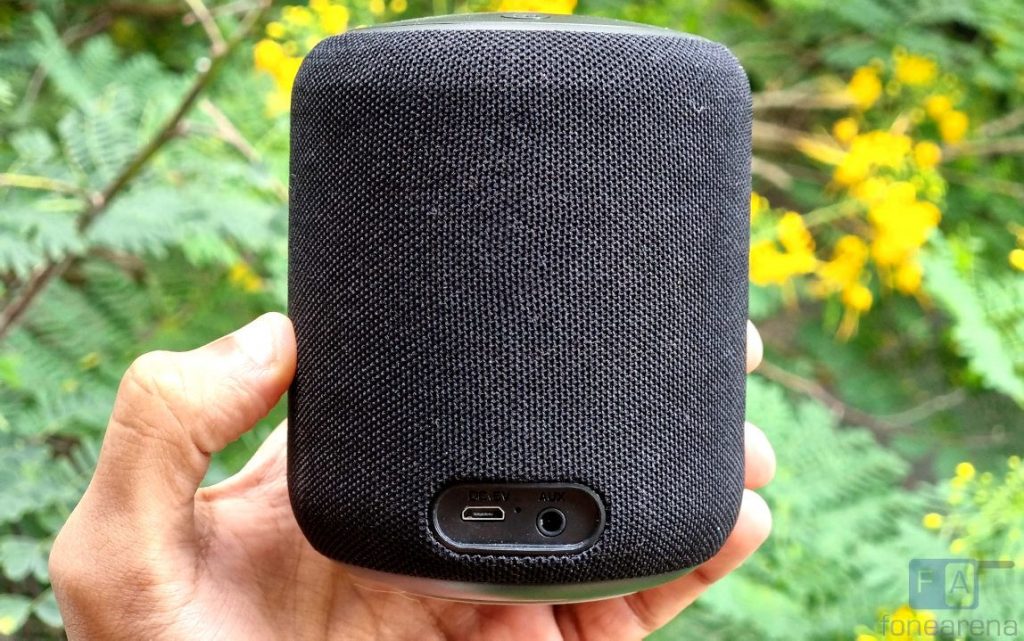 The BassBox smart speaker features a cylindrical shape and matte-black finish. The speaker looks somewhat like a taller Amazon Echo Input and is designed to be carried around. So portability-wise, it's great for just dropping it in your bag and not worrying about it. The device is covered by fabric material like Echo devices.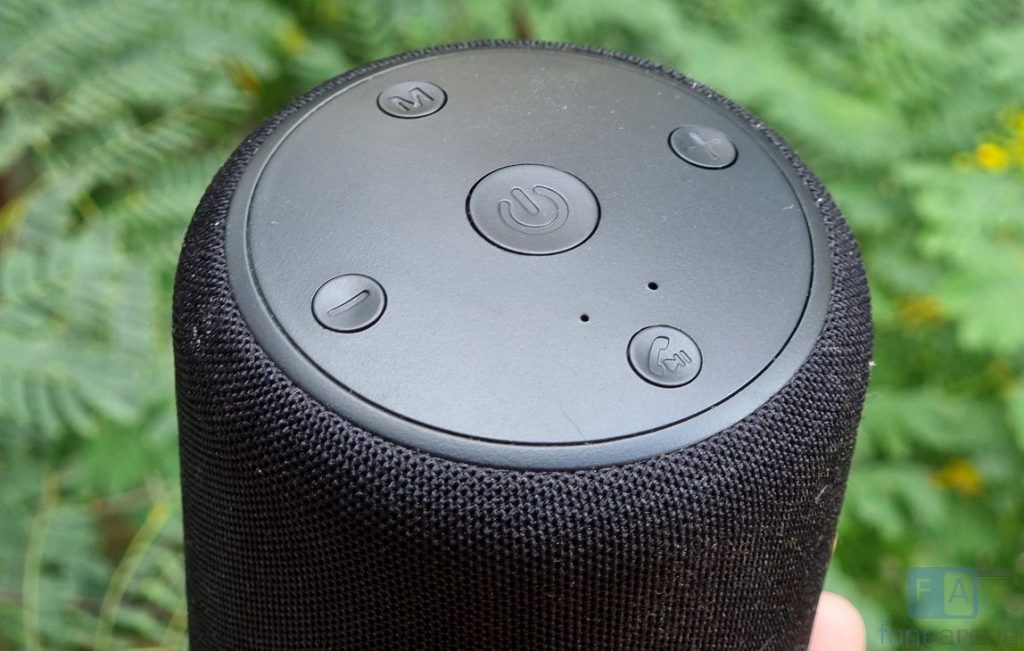 The top has a matte plastic finish with buttons like volume increase/decrease, Bluetooth pairing, a power button, microphone, and a small LED. The back has a USB Type-C port for obvious reasons. If in case, you want to connect your MP3 player to this speaker, you can opt for the Aux port on the back of the speaker.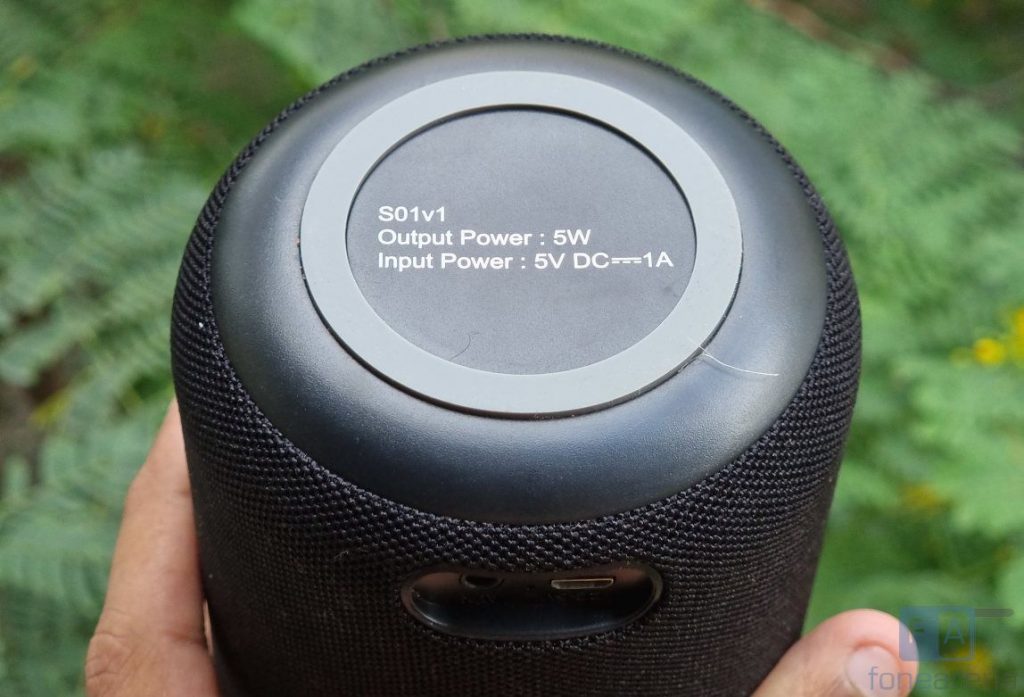 The bottom is rubberised to prevent it from slipping on a wood surface. Overall, the BassBox looks nice enough. The design doesn't stand out either, but it is perfect if you want to take it around.
The procedure to connect your Bluetooth speaker with your mobile phone is the same and easy as any other device. Search for Boult Audio Arc and then tap to connect.
Until the speaker is connected, you'll see a blue colour LED flickering around the power button and once it's connected the speaker confirms with a voice sound saying 'Connected' and the blue circular ring LED becomes static.
Audio performance and battery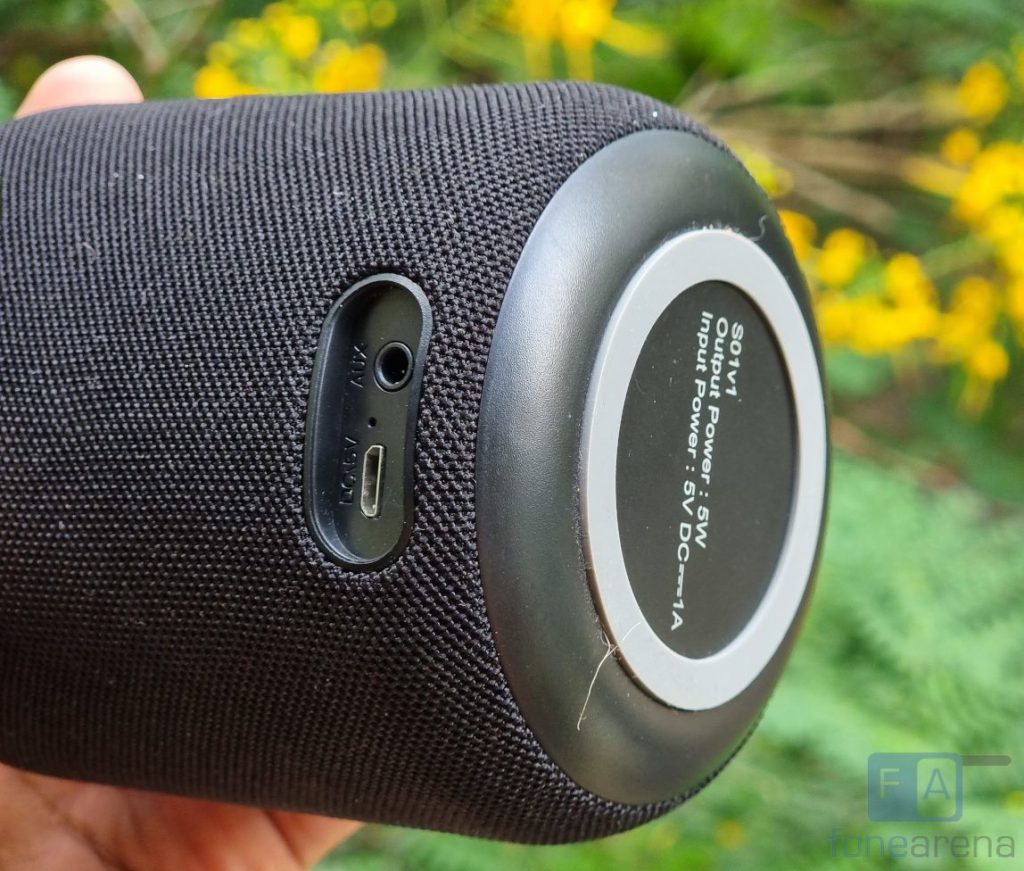 Coming to the audio performance, the speaker is quite good if you don't have expectations of specific kinds of sound. The signature of the sound is pretty generic with a bit of bass. It is above-average loud and does the job.
But at this price point, it is still decent enough. Having said that, for those who care about good quality sound, this might not be the right choice, and you are better off with expert brands in this space.
The BassBox Arc Speaker is powered by a 1200mAh battery. As per the company claims, it can offer up to 8 hours against a 2.5-hour full charge.
Conclusion
At the price of Rs. 1,299, BassBox Arc Bluetooth Speaker is a good product with decent sound quality and neat build quality. Again, one cannot really complain about the sound quality considering the price point. If you can spend more, there are plenty of other options available from the brands with audio as its forte. It is available from Amazon.in and other online retailers