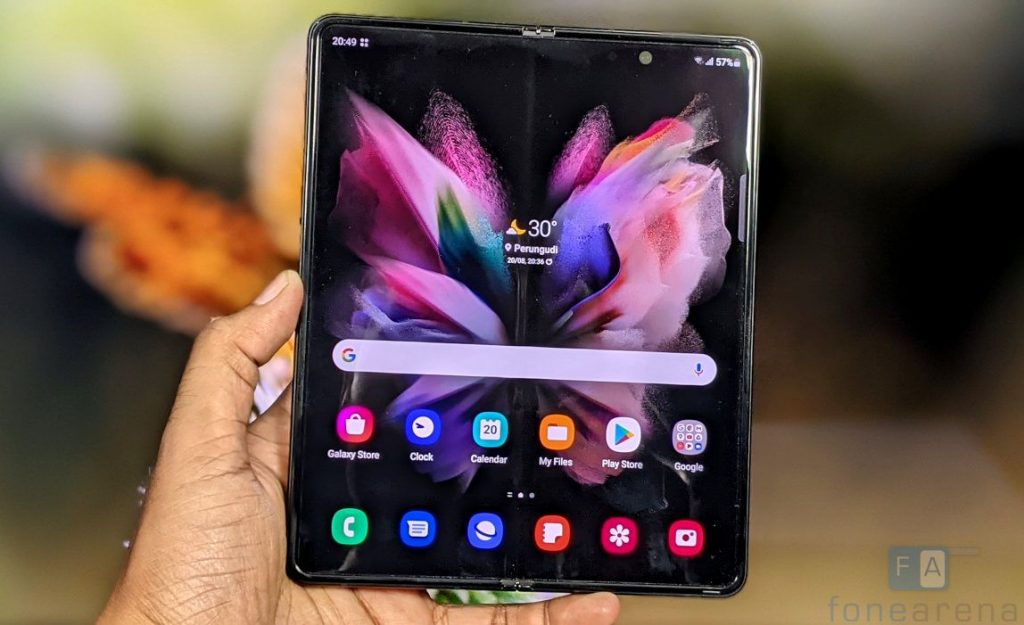 Samsung has reported its earnings for Q3 2021 that ended September 30, 2021 in which the company posted 73.98 trillion won ($63 billion approx.) consolidated revenue, up 10.4% YoY which is the new high beating the previous record. It made an operating profit of 15.82 trillion won ($13 billion approx.), up 28.09% YoY.
This is due to favorable market conditions continued in the memory market, and the foundry and display businesses achieved robust sales, said Samsung. The finished product businesses also posted solid performances, the company added.
Samsung Mobile in Q3 2021
However, IM sector that includes Mobile Communications and Networks Businesses posted 28.42 trillion won consolidated revenue, down 6.78% YoY and 3.36 trillion won operating profit for the quarter, down 24.49%. Decrease in profits is due to increased marketing investments, aimed at mainstreaming the foldable category, said Samsung.
Market demand grew QoQ due to alleviating influences of COVID-19
Despite a continuation of supply constraints, smartphone sales increased YoY, thanks to strong performances of foldables Galaxy Z Fold3 and Galaxy Z Flip3 and the enhanced mass-market lineup, and Device Ecosystem products, such as wearables, continued to grow, Samsung added.
Q4 2021 expectations
For Q4 2021, Samsung expects market demand to increase as a result of year-end seasonality, however, uncertainties over component supply are likely to persist. Samsung is looking to achieve double-digit growth by continuing to expand premium smartphone sales by using BESPOKE to focus consumers' aspirations on foldables, by maintaining sales momentum of Galaxy S series, by proactively targeting replacement demand for mass market 5G models, and by increasing sales of
Galaxy Ecosystem products such as wearables, PCs and tablets.
For the mid-to-long term future growth, the company will continue its efforts to develop advanced technologies and collaborate with leading global companies.
For the display sector, it expects demand for new smartphones by major customers to continue, and sales of laptops and gaming devices to increase backed by seasonality. With all these, the company expects to generate solid earnings.
2022 expectations
For the 2022, Samsung expects the smartphone market to keep growing and the wearables market to maintain high growth despite lingering risks, such as continuing effects of COVID-19. It will reinforce leadership of flagship products by establishing foldables as an important category within premium market with innovations in technology, new experiences and unique differentiation with Bespoke Editions
It is looking to achieve solid performance by strengthening the mass-market 5G line up and Device Ecosystem business. Samsung will also strengthen the foundation for growth by developing advanced technologies and collaborating with global leading companies.
It also expects OLED portion of market to increase with wider deployments of 5G networks under a recovery of smartphone demand; and OLED sales expansion for non-smartphone applications, including laptops and tablets, to be in full swing.