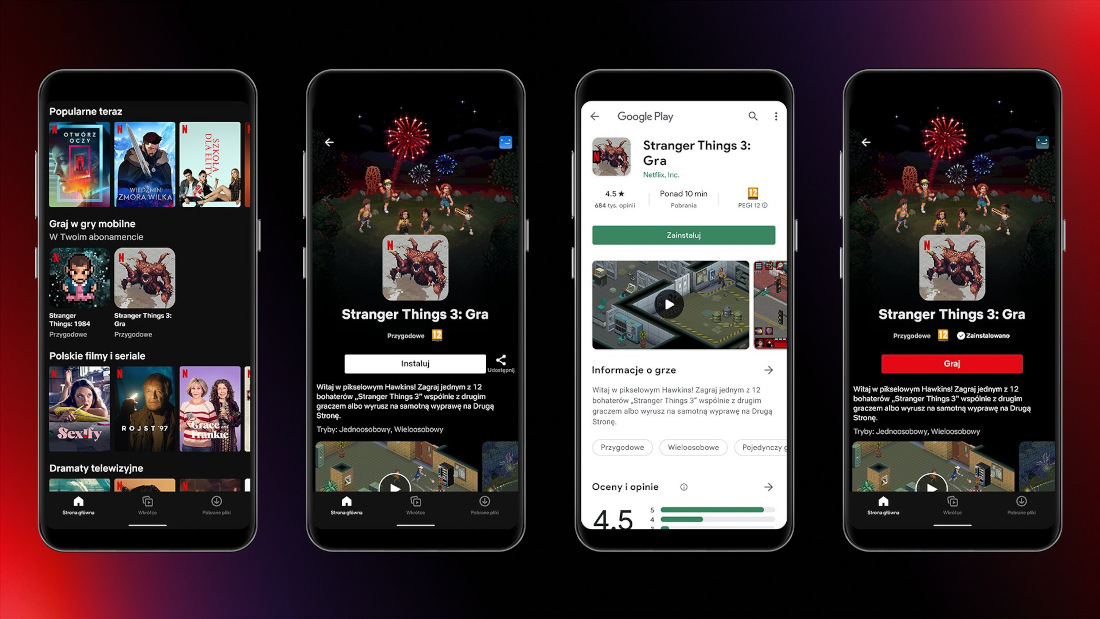 About a month ago, Netflix announced that they will begin foraying into the mobile gaming market, signalling a major change in the company's direction from purely content streaming. The company has now begun testing this with users in Poland, with the rollout of two games based on the Netflix original series – Stranger Things.
The two games are Stranger Things: 1984 and Stranger Things 3, which are based on season 2 and season 3 of the show, respectively. The games aren't new as they were released in 2017 and 2019 via a licensing partnership, and now, in Poland, they are available through the Netflix app directly.
For now, Netflix games will not cost extra as it will be part of your overall subscription, and it will also not feature advertisements.  When installing a game, it will take you to the respective Google Play Store page, and then it can be launched via the Netflix.
Netflix is currently testing their gaming offering with Android users in Poland. Hopefully it will roll the feature to more regions soon.