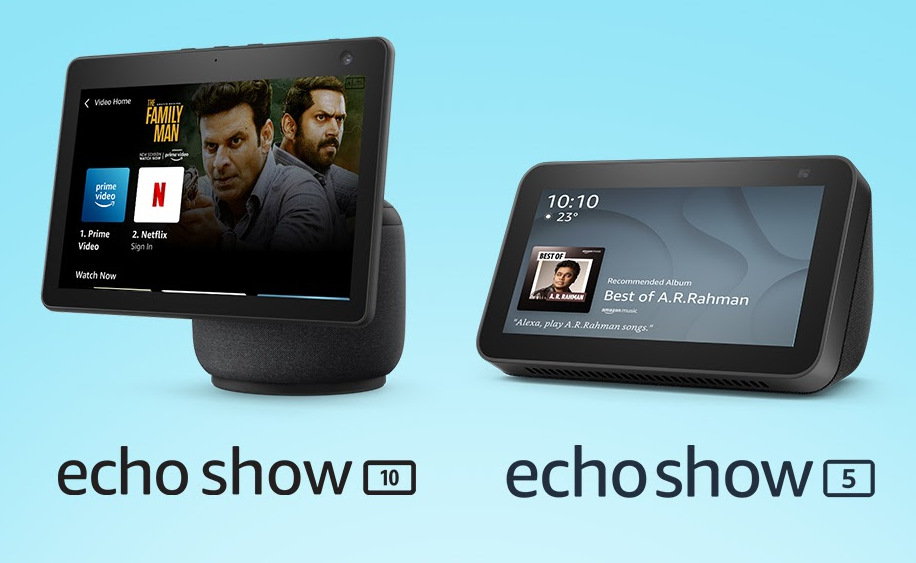 Amazon has launched new Echo Show 5 and the Echo Show 10 devices in India. The new Echo Show 10 comes with a 10.1-inch HD display, 13-megapixel front facing camera, premium sound and intelligent motion that moves the display to face you as you interact with Alexa. The Echo Show 5 (2nd Gen) is an upgrade to the old model that is still compact, featuring a 5.5-inch display, and it now comes with an HD camera for better video calling or monitoring home remotely and is available in three colours.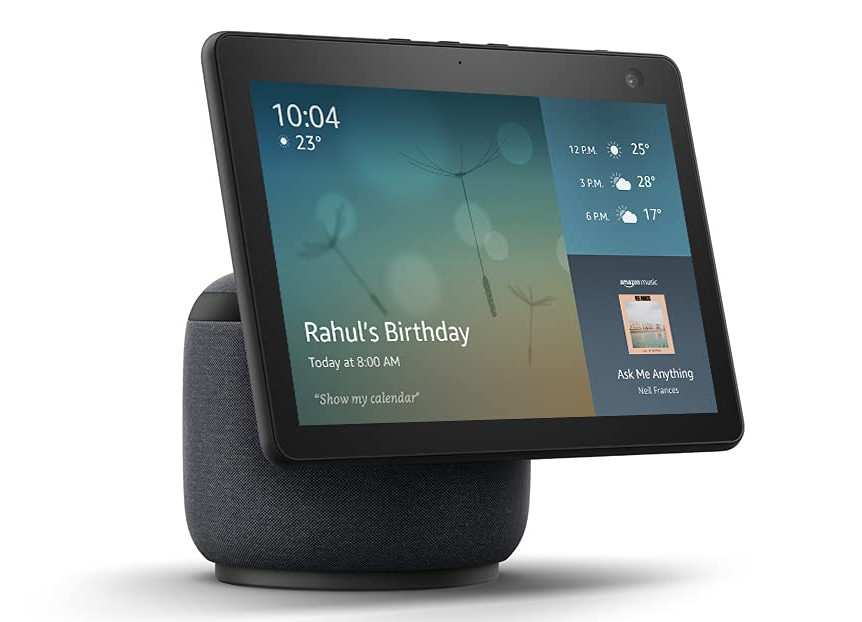 Highlights of new Echo Show 10 
As the Echo Show 10's display rotates, its 10W dual, front-firing tweeters and powerful woofer also rotates, providing premium, directional sound that automatically adapts to your space.
Lets you listen to music, watch the news briefs and TV shows from Prime Video and Netflix on a 10.1" HD screen. Ask Alexa to search, browse, and stream your favourite shows/ movies, sing along with on-screen lyrics, follow recipes or practice yoga, using just your voice.
Lets you access a live feed from Echo Show 10 through the Alexa app on your smartphone, or another Echo Show device, with the ability to remotely pan the display and camera to see the entire room.
You can set up and control thousands of Wi-Fi connected smart home appliances such as lights, plugs, AC, fans, TVs, geyser and more that work with Alexa. Echo Show 10 also has an inbuilt smart home hub that supports Zigbee smart home devices.
The new 13-megapixel, wide-angle camera pans and zooms to keep you at the center of the frame. Plus, with the new Alexa Group Calling feature, you can create a group of up to eight friends and family members, and simply say, "Alexa, call my family."
The updated the home screen experience provides more information, greater customization options, and more touch functionality. You'll see content customized by the time of day, have the ability to "show more" categories or "hide" content like stocks or sports scores, and have easy touch control of smart home devices.
Uses a fusion of audio-based localization and computer vision—all processed locally and securely on-device—to power the intelligent motion that keeps the screen facing you.
Turn motion off at any time by sliding the built-in camera shutter closed, adjusting settings on-device or in the Alexa app, or just by saying, "Alexa, turn off motion."
Highlights of Echo Show 5 (2nd Gen)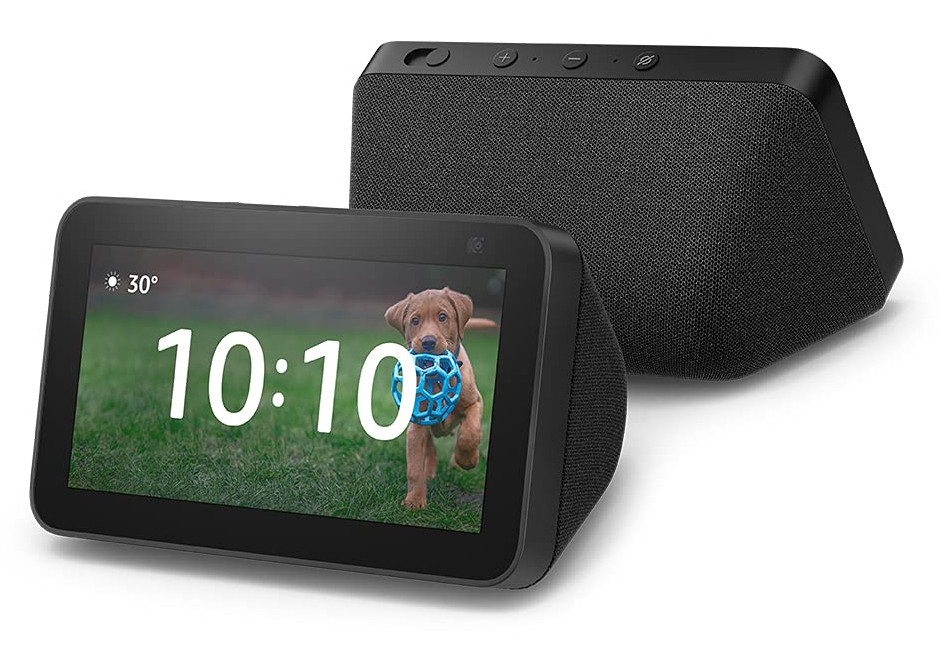 Features a compact 5.5-inch display that fits easily in any room of your house
Three colours to choose from—Black, White, and the new Blue—it seamlessly blends into your décor.
Upgraded HD camera with double the pixels, making it perfect for a quick video call, or a Drop In conversation . The Drop In feature lets you open an instant conversation, like an intercom, between your devices or with your Alexa contacts.
Securely access the built-in camera on Echo Show through the Alexa app to check in on things at home if you're out, or just check on the sleeping baby in the crib from another room.
Echo Show devices are designed with multiple layers of privacy protection, including microphone and camera controls, and the ability to view and delete your voice recordings. Comes with built-in shutters to cover the camera.
Pricing and availability
The new Echo Show 10 comes in Black colour, is priced at Rs. 24,999 and the new Echo Show 5 comes in Black, White, and Blue colours, is priced at Rs. 8,999 and will be available at a discounted price of Rs. 6,999 for all customers. Both are available to order from Amazon.in and will ship starting from July 4th.