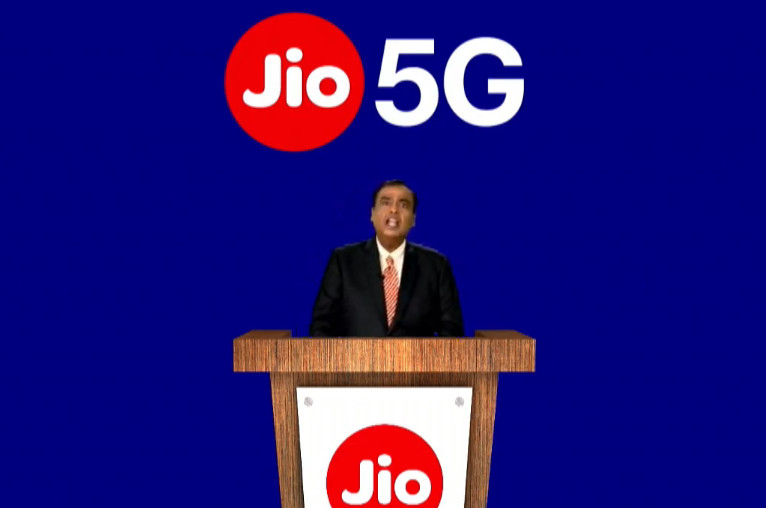 This week at the MWC 2021 virtual event, Intel announced that Reliance Jio will do co-innovations with Intel in 5G radio and wireless core, and collaborate in other associate areas that include AI, cloud and edge computing, which will help it as they deploy 5G.
This comes after Intel's venture capital's $250 million or Rs. 1,894.50 crore investment in Jio Platforms saying that the companies would find areas of technology partnership.
Reliance Industries Chairman Mukesh Ambani at the India Mobile Congress 2020 back in December said that Jio will pioneer the 5G Revolution in India in the second half of 2021.
At last year's AGM, he announced that the company has designed and developed a complete 5G solution from scratch using 100% home-grown technologies and solution. Tomorrow at the 44th annual general meeting (AGM) we can reveal more details about Jio's 5G plans.
Dan Rodriguez, Intel corporate vice president, Network Platforms Group, said:
Network transformation is critical to unleash the possibilities of 5G and maximize the rise of the edge to create new and better business outcomes for our customers across the globe. As the leading network silicon provider, we have been driving this shift to virtualizing the core to access to edge, and implementing edge computing capabilities with our decade of experience, to power our society's digital revolution.

Reliance Jio is one of the leading operators in India that is transforming their network from core to access to edge and today we're announcing a partnership to help support and accelerate this effort.
Aayush Bhatnagar, Senior Vice President, Reliance Jio, said:
Reliance Jio has always been committed to provide affordable internet connectivity for all Indians. As new technologies like 5G are evolving, so is the need for digitizing society and industries alike. The Jio and Intel partnership is working closely to achieve these goals at a pan India scale. Jio and Intel are working together not only in the areas of 5G and our radio and wireless core but also in associated disciplines like artificial intelligence, cloud computing and edge computing and this would also help us deploy 5G as we move forward. Jio is truly excited to partner with Intel in this transformation journey.