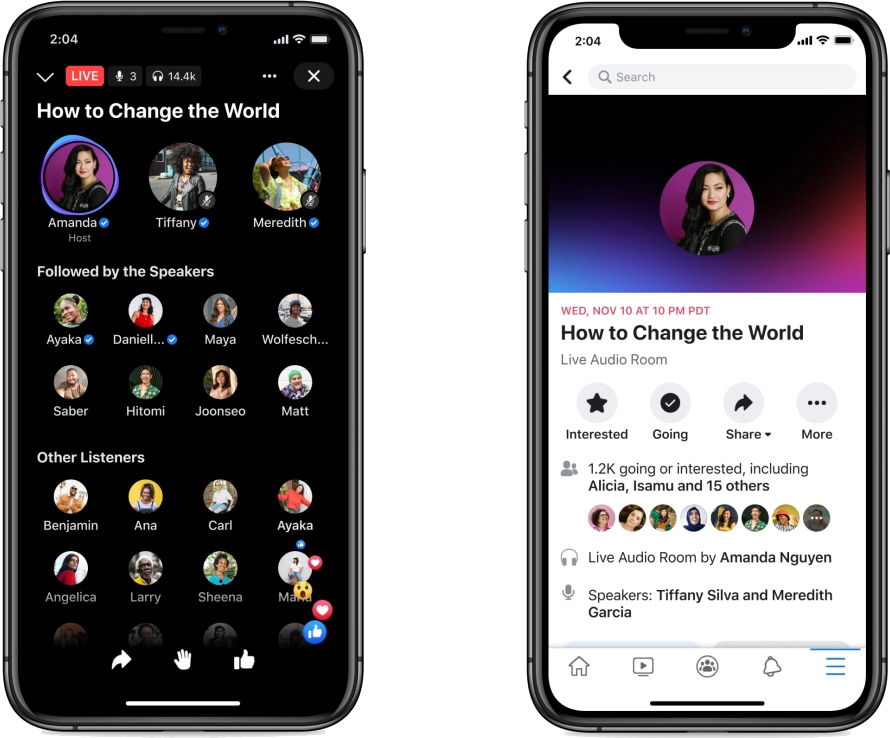 After months of development and testing, Facebook has begun rolling out two social audio-focused features in their platform, namely Live Audio Rooms and Podcast. Live Audio Rooms will be available to select public figures and Facebook Groups in the U.S., starting with iOS users, and select Podcasts are also available in the US now.
Live Audio Rooms is essentially Facebook's version of the popular audio-chatroom app, Clubhouse. The feature is built into the Facebook platform, allowing people to discover, listen in, and join live conversations with public figures. There can be up to 50 speakers per room, with no limit to the number of listeners.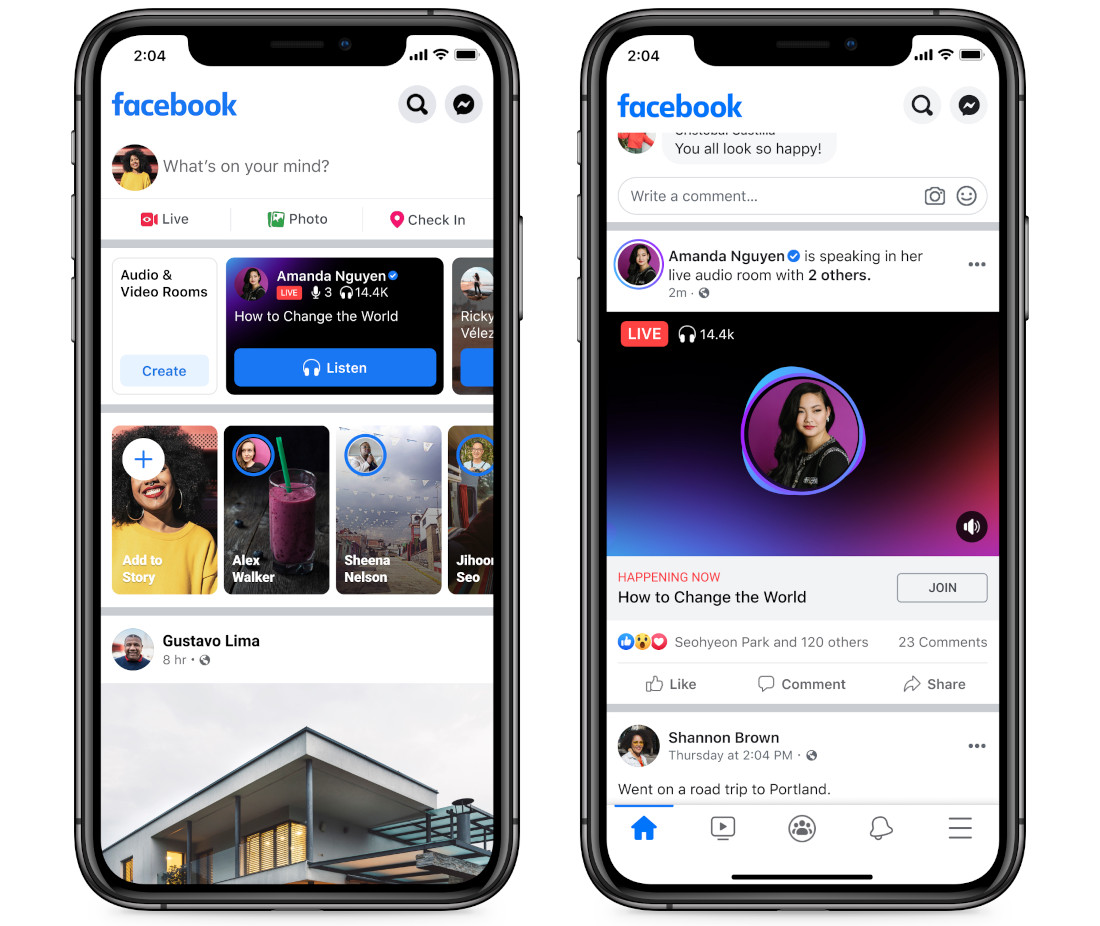 Live Audio Rooms in Facebook Groups will have some extra features where admins can control whether moderators, group members or other admins can create a Live Audio Room. In Public groups, anyone can join a room, while in private groups, only members can join.
There are loads of other features built-in too, such as the ability to set up a donation to a non-profit or fundraiser, turn on live captions, "raise a hand" to request to join the conversation, and more.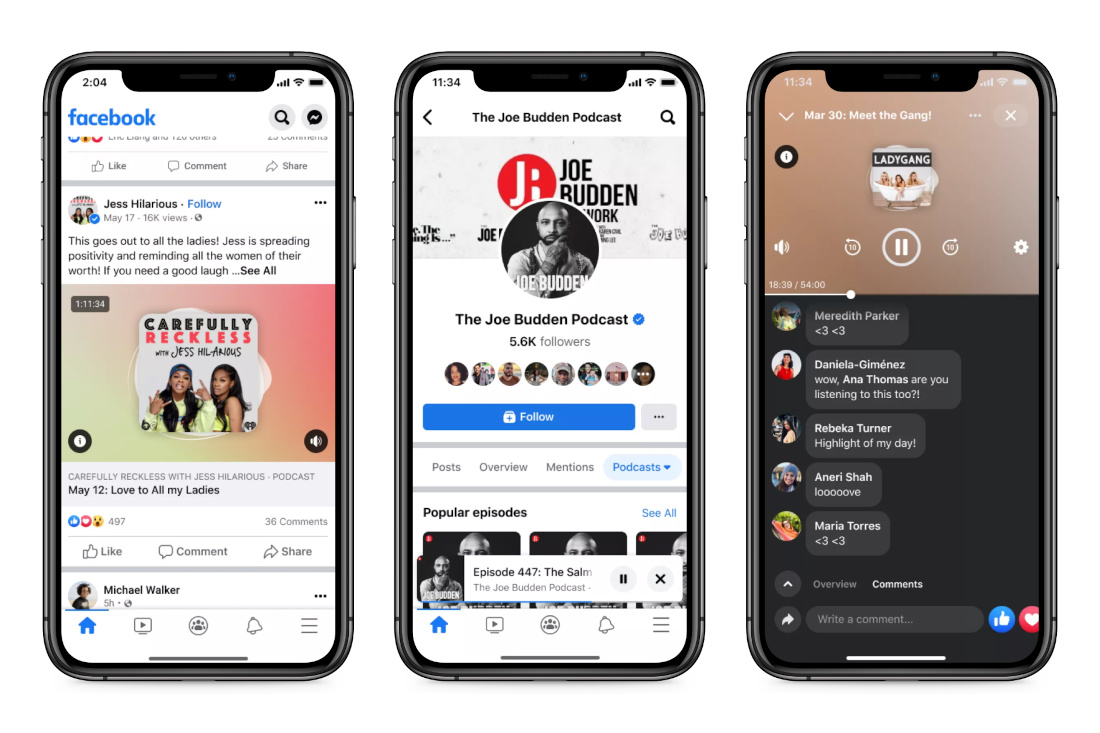 Podcasts have also begun rolling out to users in the U.S., as expected. They can be listened via a mini-player or a full-screen player with playback options, and they can be accessed via the Podcast's Facebook page or from the News Feed. Features such as captions and clips will be added later on, according to Facebook.