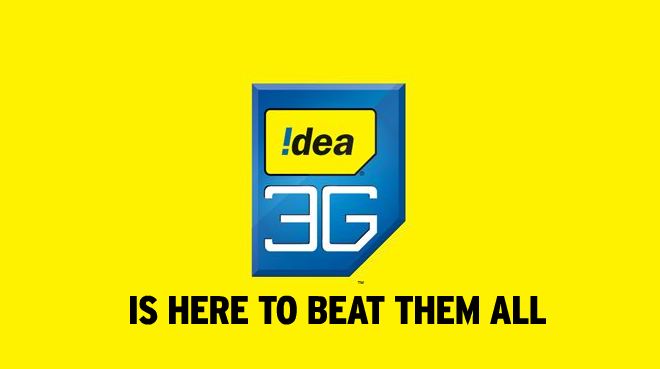 Idea Cellular has launched its 3G services in India in Madhya Pradesh and Chhattisgarh, Gujarat and Himachal Pradesh today. They have also setup Experience Kiosks inside My Idea stores, for customers who would like to test before they opt for the service .
Idea Cellular's 3G services will be available in 200 towns by April 2011, 750 towns by mid 2011 and 4,000 towns by the end of 2012. Idea to offer 3G services in rural, Industrial and centers of learning where broadband services are not yet available. They have introduced 'Idea mall' which is Idea's app store that offers several games and apps for mobile and web platform. 3G subscribers can experience video conferencing , video on demand and mobile TV.
They have introduced different tariffs such as usage based, sachet based, time based plans and plans for those who use USB dongles.
They have planned to launch their 3G services on their other circles gradually such as Maharashtra & Goa, Kerala, Haryana, UP East, UP West, AP, J&K and Punjab where they have acquired 3G licenses. They are also in talks with other operators to launch their 3G services in other circles too.