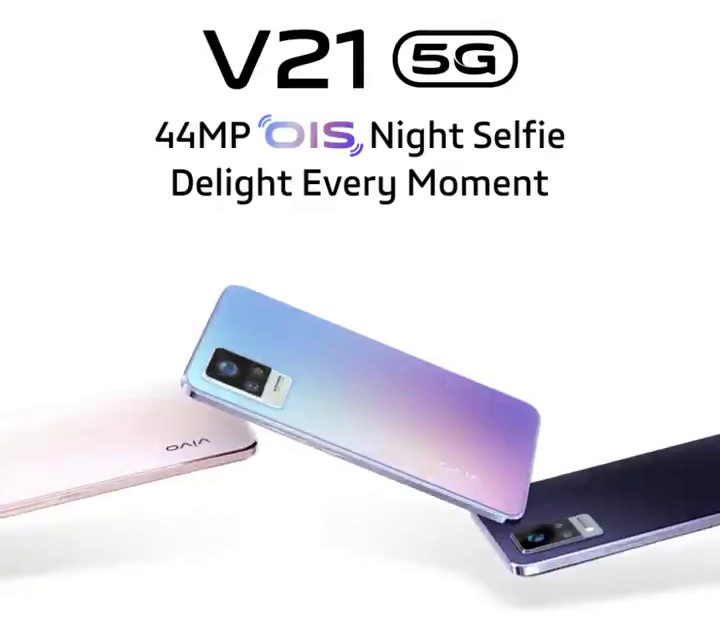 According to CIPA, a Japan-based industry group with members like Canon, Olympus, and Nikon, worldwide camera shipment has dropped by 84% between 2010 and 2018. Thanks to the rise of smartphone photography.
The technological breakthrough made by the smartphone OEMs has made many people wonder if their smartphone is as good as dedicated cameras. We can safely say that it has now become a primary photographic tool for the most people.
With each passing day, the camera in smartphones is only getting better as they are getting features and technologies previously reserved for DSLR cameras. One such feature is Optical Image Stabilization (OIS).
What exactly is OIS?
OIS (Optical Image Stablization) is a hardware solution, which uses MEMS (micro-electro-mechanical system) gyroscope to detect camera movement and adjust the camera accordingly. OIS eliminates one of the most common problems – blurry photos induced by user movement.
For example, when a camera moves downwards due to a handshake, OIS can direct the camera to move upwards, compensating for the shake, resulting in clear and stable photos or videos.
Some of the advantages of OIS are higher picture quality, clear shots at night (OIS can increase exposure time and light intake), and more.
In the recent past, the term – OIS gets thrown around a lot as many consumers expect flagship smartphones to have it in the rear multi-camera setup. However, vivo, this time, has gone one step ahead and implemented OIS in the front camera.
Yes, you read it right! OIS for the front camera! The vivo V21 is World's first ever smartphone with 44MP Optical Image Stabilization technology in the front camera.
How does OIS benefit the front camera?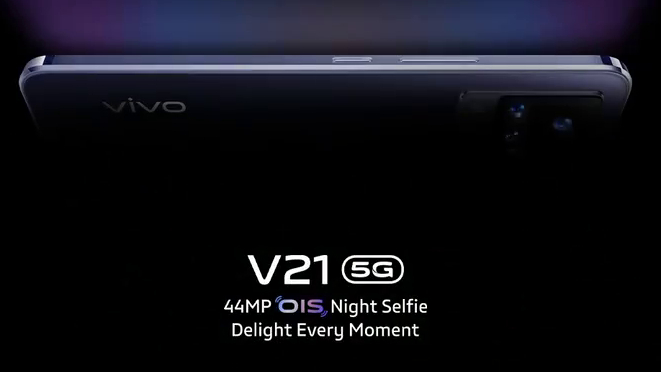 The front camera with OIS support helps the user to get a higher degree of sharpness & more percentage of shots with lesser motion blur, especially at the low and medium light conditions.
Further, the effect of Night mode improves since the exposure time per frame while shooting the night mode pictures can be longer.
The above results combine to give brighter night mode images & improvements in sharpness.
44MP front camera with OIS – The true selfie king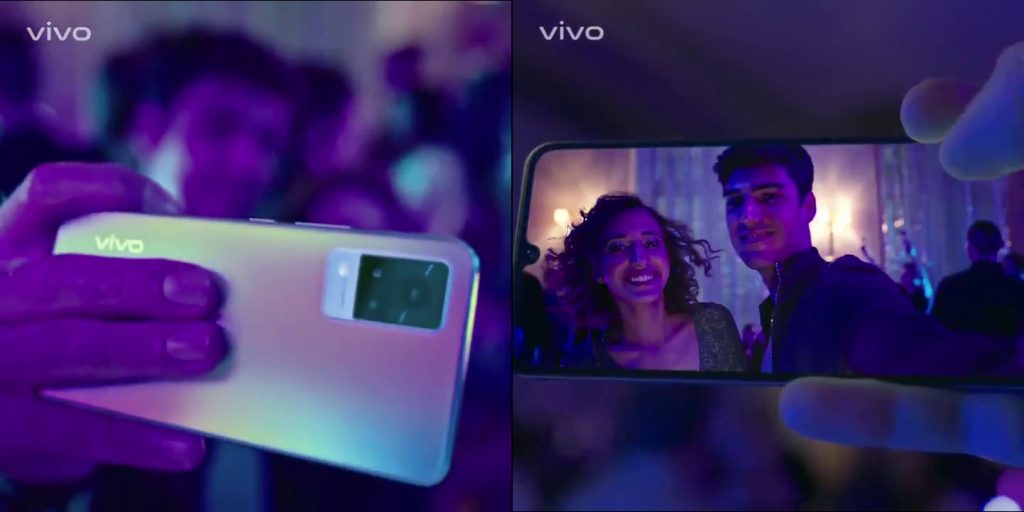 During lowlight conditions, shaking a little can become a problem, resulting in a smear or blur. Why? Since there's not enough light, the shutter speed slows down to allow more light to come in. As a result, any unwanted shakes can spoil the image.
Hence, vivo has implemented OIS in the 44MP front camera. How they did it? Unlike other devices with a punch-hole camera setup, the v21 comes with a water-drop notch, which allows the company to house OIS and provide a larger aperture (F2.0) as well as autofocus.
How v21 helps you get a perfect selfie?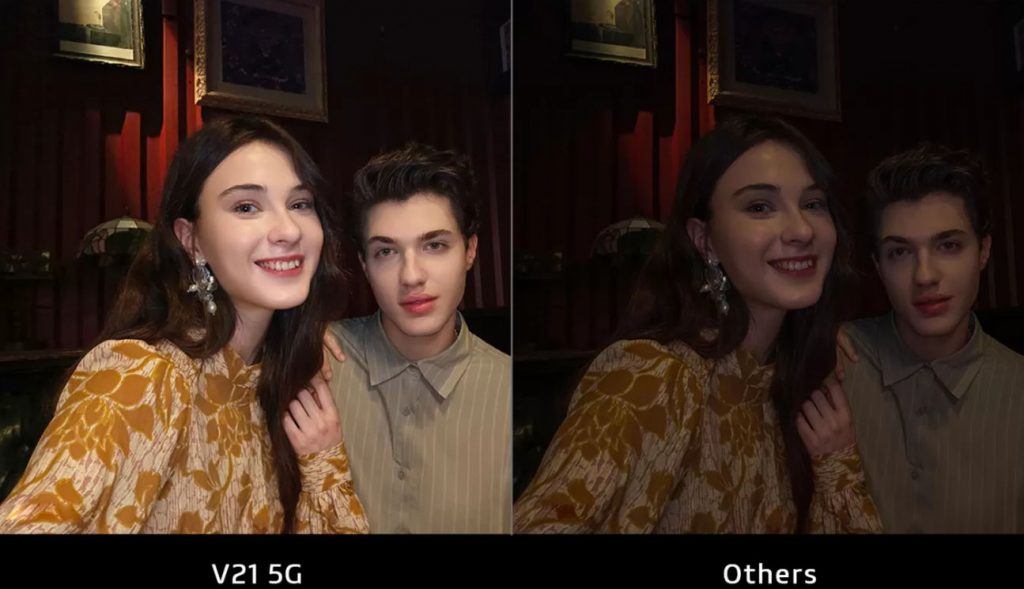 When taking a selfie at night, ordinary phone cameras normally do not increase exposure time because longer exposure time will cause blurry results. With OIS, v21 will safely increase the shutter time, allowing more light to enter the lens for brightness and a clear picture.
On top of that, vivo's multiple frame merging & Noise cancellation algorithms reduce impurities in images to give amazing night selfies
Besides getting a crystal-clear picture, users will also benefit from a slew of other features including, Super Night Selfie 2.0, Spotlight Selfie, Dual-View video, and more.
If you are planning to vlog, it is only wise to grab a v21 since it has supported super stable (OIS + EIS), and 4K videos. Thanks to OIS, you'd have better stabilized frames while capturing videos.
If you are obsessed with filters get ready to be spoilt for choice with a fresh collection of filters that give your selfies some fancy new twists.
Feather-light phone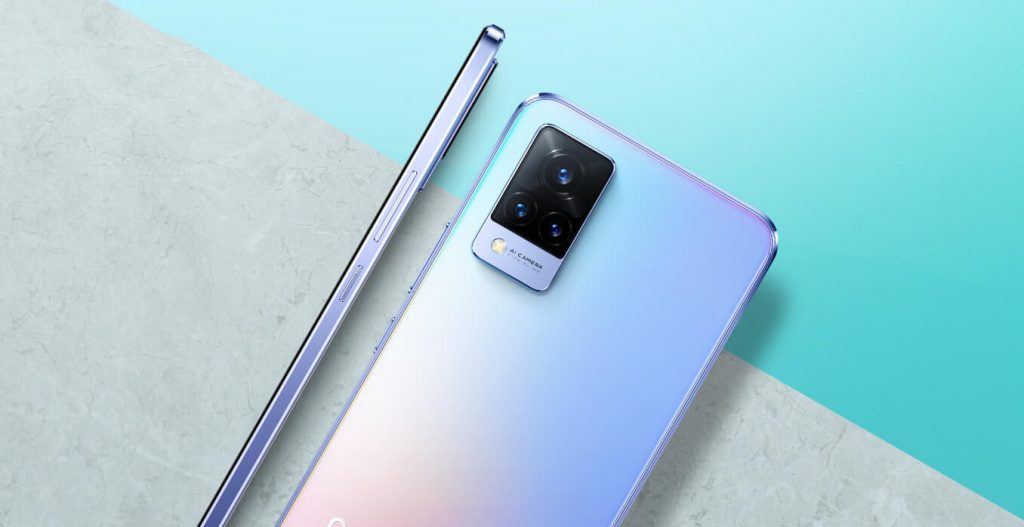 Well, the perfectly packed front camera will be housed in a body that is just 7.29mm thin and weighs a mere 176 grams. The feather-light phone comes with an AG matte glass cover with a subtle touch of luxury that brings pure comfort to your fingers.
It is scratch-resistant, does not get smeared by fingerprints easily, and gives a firm grip. With 2.5D screen curves, and a flat frame, the v21 is a perfect example of artistic industrial design.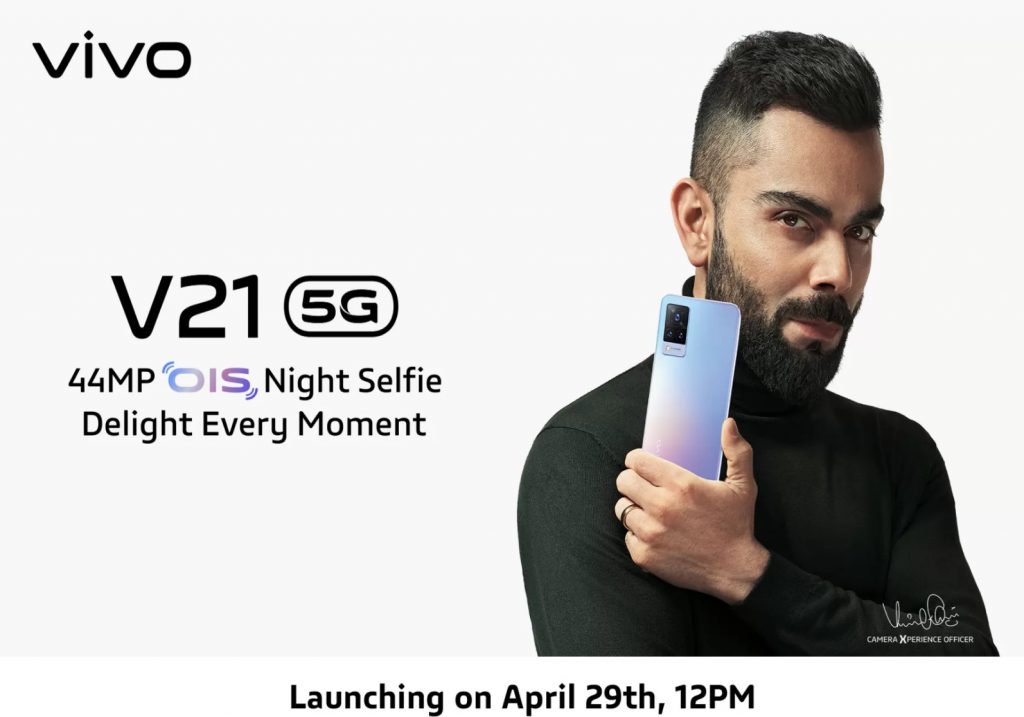 The vivo v21 will be available in Sunset Dazzle, Dusk Blue, and Arctic White and will launch in India on April 29th at 12PM.