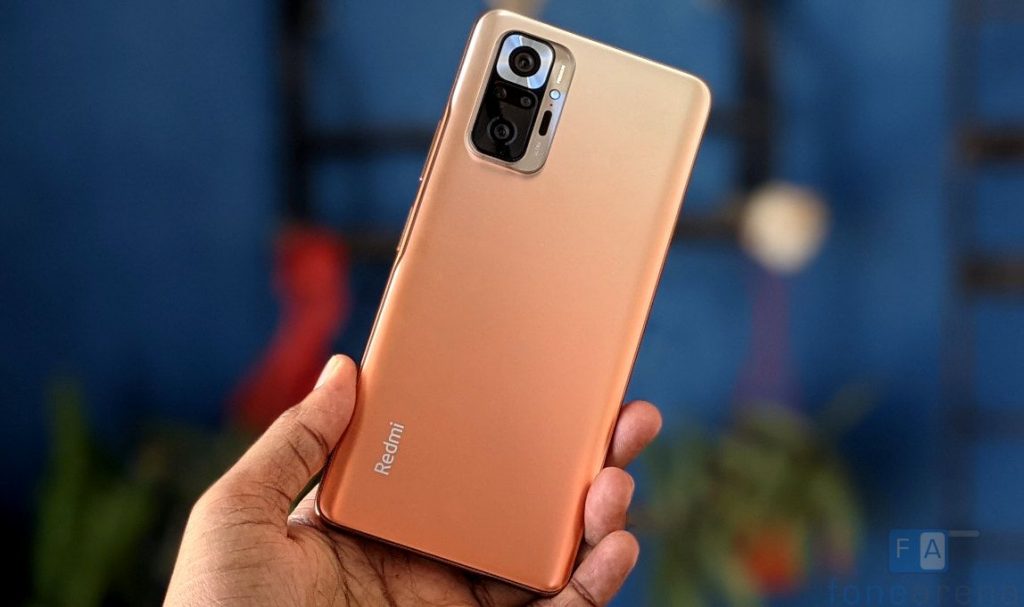 Update: April 10, 2021 – The company has acknowledged the display issue faced by Redmi Note 10 Pro users. However, it said that the issues have been reported by less than 0.001% of Note 10 series user base and added that it is working to find a solution at the earliest.
Check out the official statement from Mi India spokesperson below.
We are aware of the issues that a few users are facing on Redmi Note 10 Pro. These issues have been reported by less than 0.001% of Note 10 series user base. We are working to find a solution at the earliest. As a committed brand, our endeavor is to continue delivering on our consumer expectations.

Our devices go through rigorous tests with a 10-point quality check, to ensure that we meet the highest quality standards. We are looking into the matter on top priority and regret the inconvenience caused to our consumers.
Earlier: Xiaomi launched the Redmi Note 10 series devices including Redmi Note 10, Redmi Note 10 Pro, and Redmi Note 10 Pro last month in India. Redmi Note 10 series devices bring tons of upgrades over their predecessors in multiple departments. Xiaomi also brought AMOLED displays to the Redmi Note line up with Redmi Note 10 series devices. Redmi Note 10 features an AMOLED display with a standard 60Hz refresh rate, while, the Pro and Pro Max variants have an AMOLED display with a 120Hz refresh rate.
Recently, we stumbled upon a tweet by a Redmi Note 10 user complaining about the responsiveness of the touch. It took us just a few clicks to find multiple similar reports by other Redmi Note 10 series users. Many of them complained about the touch responsiveness on their units. Take a look at some of the tweets below,
Kya koi Redmi note 10 PRO Max me kuch touch issues face kar rahe hai?

mere wale me jab mai google docs me kuch type kar raha hu to cursor automatically upar ki line me pahuch jata hai, and koi fingers touch nahi ho rahi fir bhi..🤔🤔@RaoSumukh @IndiCoder18 @techstarsrk

— Naman Dwivedi (AndroWide) (@naman_nan) April 3, 2021
@Xiaomi I pruchased redmi note 10 on 18 th of March, its touch is unresponsive and the phone has become very slow.Reached out to amazon but of no use.I received a defective mobile @RedmiSupportIN @RedmiIndia @amazon

— RanjithK (@kalvakanny) April 2, 2021
Now today it's 6th day and he is facing the same problem with the phone.. he asked service Centre about it they said its not due to hardware it's due to software so wait for 1-2months for new software update to come. he doesn't want to wait for 1-2months. @consumerforum_

— Adv. Tarun sharma (@AdvTarun93) April 6, 2021
Some users also complained about the screen flickering issue on their Redmi Note 10 Pro devices. A user said that he noticed a minor flickering issue when the display refresh rate was set to 120Hz. On 60Hz, he didn't observe any flickering at all. Another user said that the flickering was more noticeable in dark mode.
I m facing screen flickering in my redmi note 10 pro it's is more noticeable in dark mode please fix this issue ASAP @RedmiSupportIN @XiaomiIndia @manukumarjain @GyanTherapy @utsavtechie @KaroulSahil @AmreliaRuhez @techstarsrk

— Dark HiTMaN (@darkhitman0) April 4, 2021
@geekyranjit @Dhananjay_Tech I started using redmi note 10 pro today and I noticed minor screen flickering issues when on 120Hz but the same is not on 60Hz, are you facing the same or is it just me ? Also is it software or a hardware issue ?

— Mridul Verma (@Mridul_549) April 4, 2021
Redmi India has replied to most of these consumers, but it is not clear how widespread the issue is. The company hasn't made any official statement by the time of writing the post. We would advise our readers to check their units properly, in case they have purchased or are planning to purchase a Redmi Note 10 series device.
We did face occasional screen freezing issues when using the Redmi Note 10, and it was normal after sometime. Do you or anyone you know own a Redmi Note 10 series device? If yes, did you notice a similar issue with touch responsiveness or screen flickering on your unit? Do let us know in the comments below.