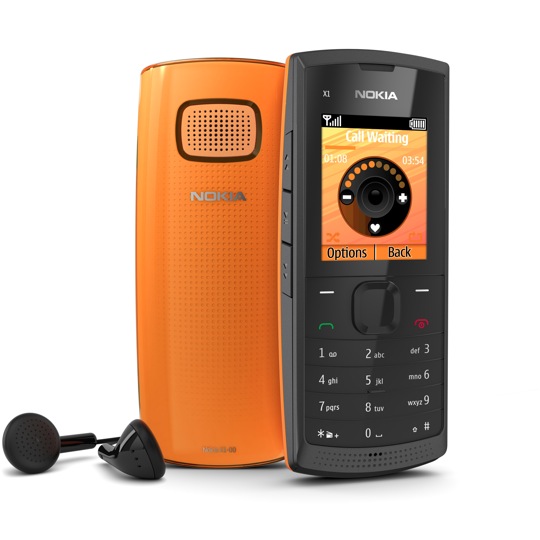 Nokia has announced a brand new orange colored mobile phone, the Nokia X1-00. The phone is aimed at all those music lovers looking at an affordable phone.The phone boasts of a massive speaker on the back, which is rated at 106phon (phon – a measure of perceived loudness ), where the measure 106 is considered to be enough to rattle your window frames. Nokia also adds that the frequency response of the phone's speaker has been tweaked in order to keep the sound undistorted at higher volumes, unlike other mobile phones.
Nokia X1-00 Specifications
Series 30 operating system
112.2mm x 47.3mm x 16mm
weighs 91g
3.5mm Jack
Dedicated Music Keys
FM Radio
61 days standby
Torch
MicroSD slot (up to 16GB)
The phone is priced at 35 euros or Rs.2200 approximaely and is expected to release soon. Check out some more pics of the Nokia X1-00.