In the last 2 years, the Indian smart TV market saw a huge influx of products from many smartphone manufacturers. One of the biggest companies among them is Xiaomi, who first launched the Mi TV 4 back in February 2018. Since then their portfolio in the smart TV has expanded, and they now offer 9 TVs, across two product series and various sizes ranging from 32 inches to 65 inches. The Mi TV QLED 4K in particular comes in 55 -inch variant and here is our review of the device.
Specifications
Resolution: 3840 x 2160
Refresh Rate: 60Hz
Viewing Angle: 178°
Speakers: 6 speakers ( 4 full range drivers, 2 tweeters)
Ports: 3 x HDMI 2.1, 2 x USB, 1 x Ethernet, 1 x AV-in, 1 x Optical, 1 x 3.5mm earphone port.
Dimensions: Length – 1230.41mm; height – 710.23mm; height (with base) – 765.98mm; base width- 262.58mm
Weight: 13.94Kg
OS: PatchWall with Android TV 10
CPU: MediaTek 64-bit Quad-core A55 Processor
GPU: Mali G52 MP2
Wi-Fi: 802.11 a/b/g/n/ac (2×2 MIMO)
RAM: 2GB
Storage: 32GB
Bluetooth: 5.0
Design and build quality
The Mi TV QLED 4K is Xiaomi's premium TV offering in India, and it is clearly reflected in its build quality. It has a thin profile, with metal side frames that are diamond cut on all sides and hard-plastic back panel.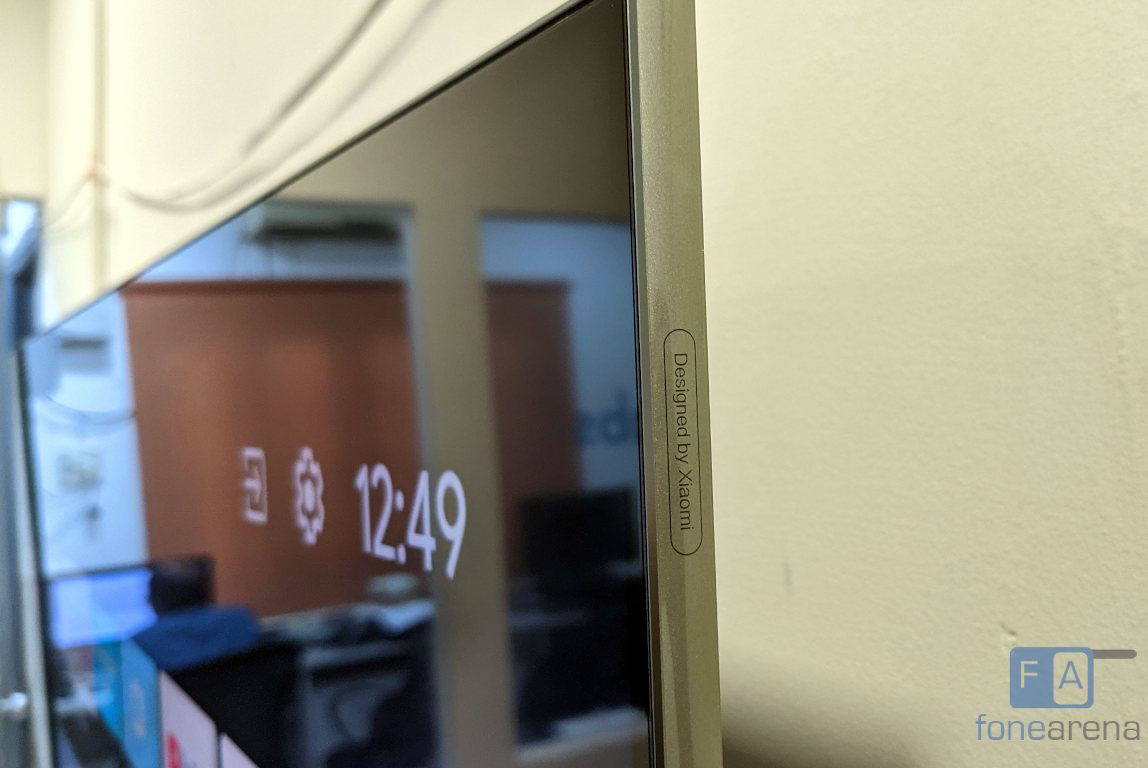 When it comes to bezels, it is very minimal in the top, right and left edge, and at the bottom there is a chin that has a "Mi" logo in the middle. On the right edge, there also is a laser etching of the text "Designed by Xiaomi" to let you know that Xiaomi is proud of the time and effort they have taken to make this TV look good.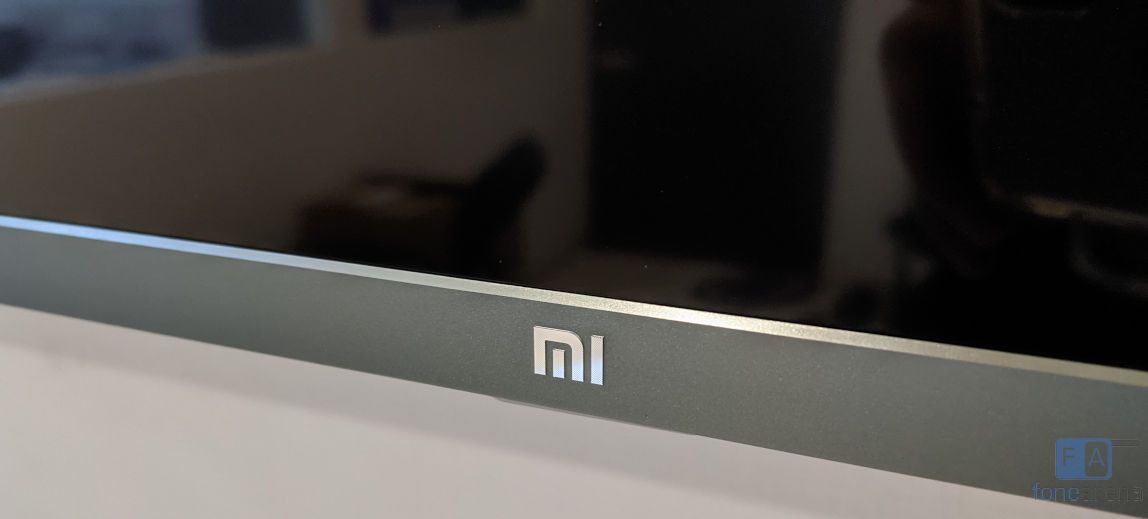 Overall, I am happy with Xiaomi's efforts with the Mi TV QLED 4K. It looks very premium, and I would say that its design and build quality are on par with comparable offerings from Samsung and LG.
Picture and audio quality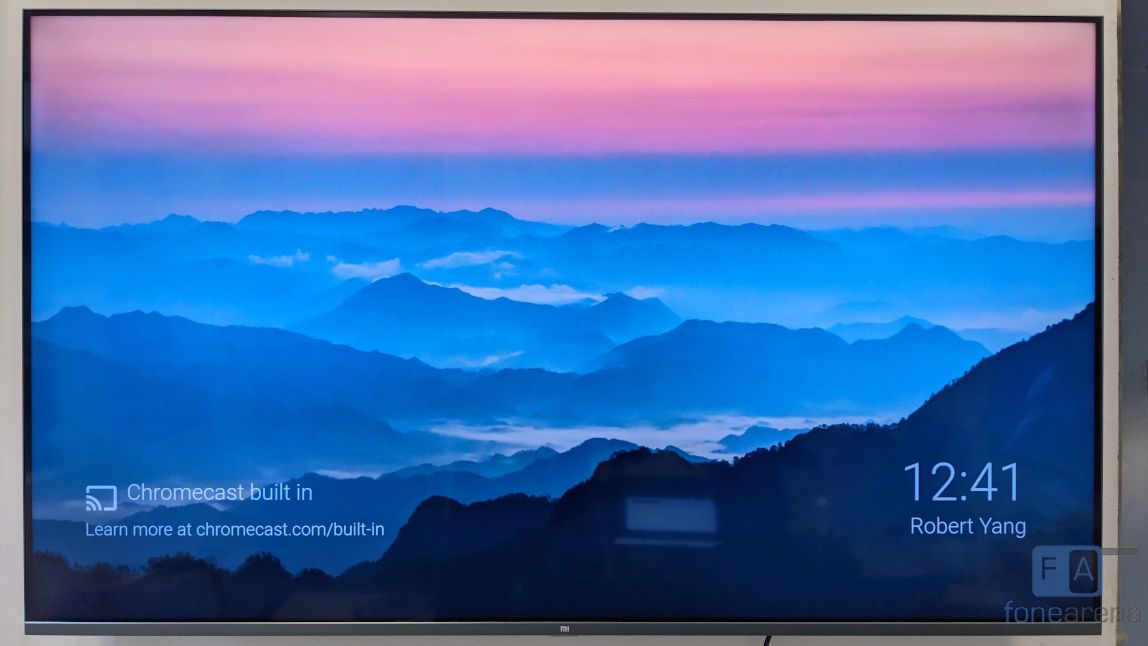 This TV's panel utilizes a type of display technology called Quantum Dot, hence the "QLED" (Quantum Dot Light Emitting Diode) in its name. The technology was widely adopted by Samsung across their TV lineups, and now it is showing up in other TV manufactures. The way it works is by introducing a 'Quantum Dot' layer within the many LCD layers of the panel. This layer's purpose is to provide an alternate way to accurately produce colours that have far better results when compared to traditional LCD screens. It enables improved colour saturation and intensity, without compromising on the brightness.
So how will is the viewing experience? Quite good actually. At a size of 55-inches, having 4K resolution does make sense, and it is plenty sharp when viewed at any comfortable distance. I was quite impressed by the colour reproduction in particular- they were very rich and saturated. However, this was only true when watching content straight on. At sharper angles, the colours will look washed out, which is expected since the panel does use VA technology instead of IPS.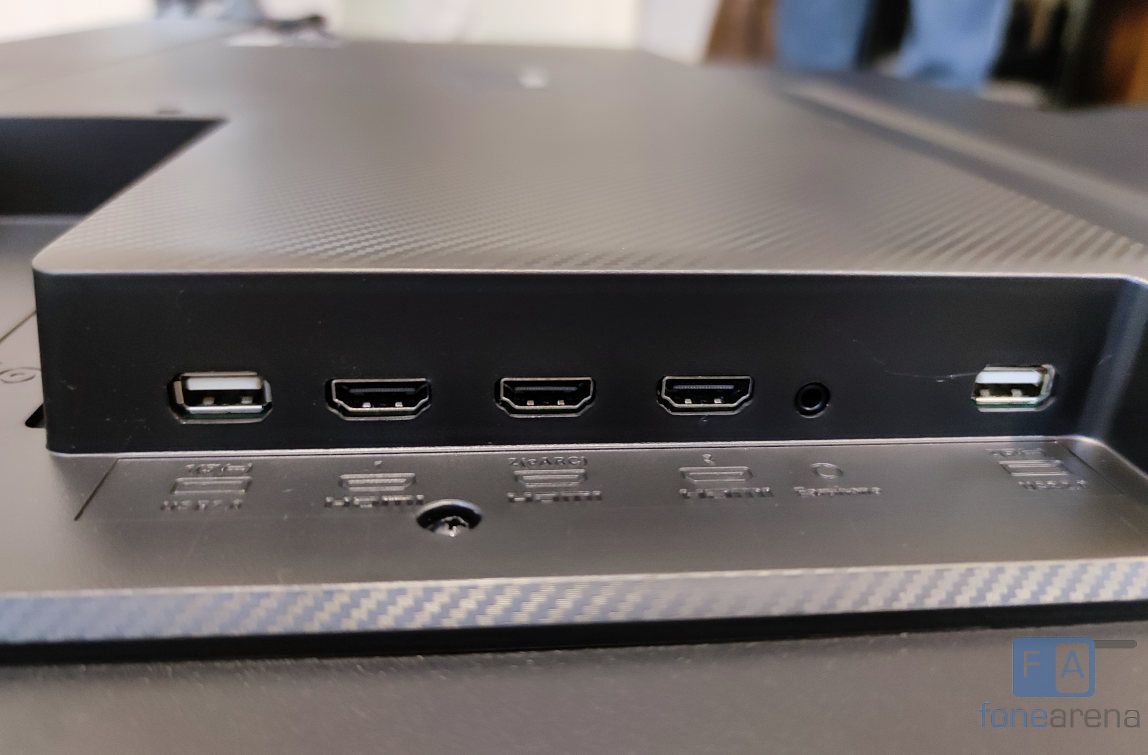 The TV can output good contrast levels overall, with a decent level of blacks. It uses a backlit LCD panel design with no support for local dimming, which means that blacks aren't truly dark, instead they have a slight grey tone to it. Due to the nature of LCD technology, it can't really produce the same black levels that an OLED panel can. However, at this price point, that is perfectly reasonable. To their credit, Xiaomi has done an admirable job in ensuring uniformity across the panel when displaying black. For most users and most regular content, it would be hard to complain about the contrast levels unless you directly compare it side-by-side with an OLED TV, at which point, the price of the TV becomes an important factor.
According to the TV's spec sheet – the panel can cover 100% of NTSC colour gamut and 95% of DCI-P3 colour gamut. In comparison, the more expensive OnePlus TV Q1, which also features a QLED panel, can cover 120% of the NTSC colour space. There is support for multiple standards of HDR including Dolby Vision, HDR10+, HDR 10 and HLG, and the TV automatically can turn on its HDR capabilities when it detects that it's playing HDR content.
The TV's sound quality was indeed a pleasant surprise to me. It comes with 6 speakers in total – 4 full range drivers and 2 tweeters, with a total output power of 30W. It does support Dolby Audio and DTS-HD, and it has eARC support through its HDMI 2.1 port, which makes it easy to connect to a soundbar or to an AV receiver.
The speakers can get surprisingly loud, easily capable of filling up a room, while remaining distortion free. There is a good amount of bass and the mids and high-end are quite clear. As far as built-in TV speakers go, the ones on MiTV QLED 5K are excellent.
Software and features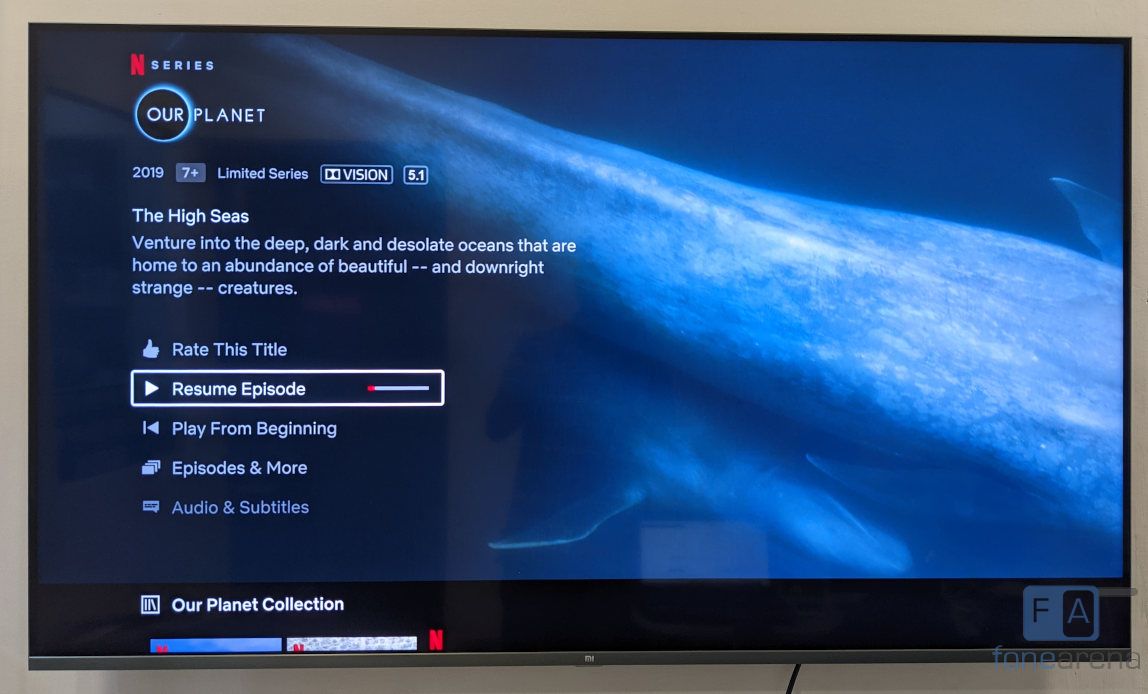 Like every other Xiaomi MiTV in the Indian market, the MiTV QLED 4K runs their PatchWall software that is based on Android 10. PatchWall is mostly easy to use, simple to navigate, and quite quick to respond. From the Home Screen, you can access all of the built-in apps such as Netflix, YouTube, Hotstar and more, and there are tabs such as Movies, TV shows, etc. where there are recommendations for specific content and so on.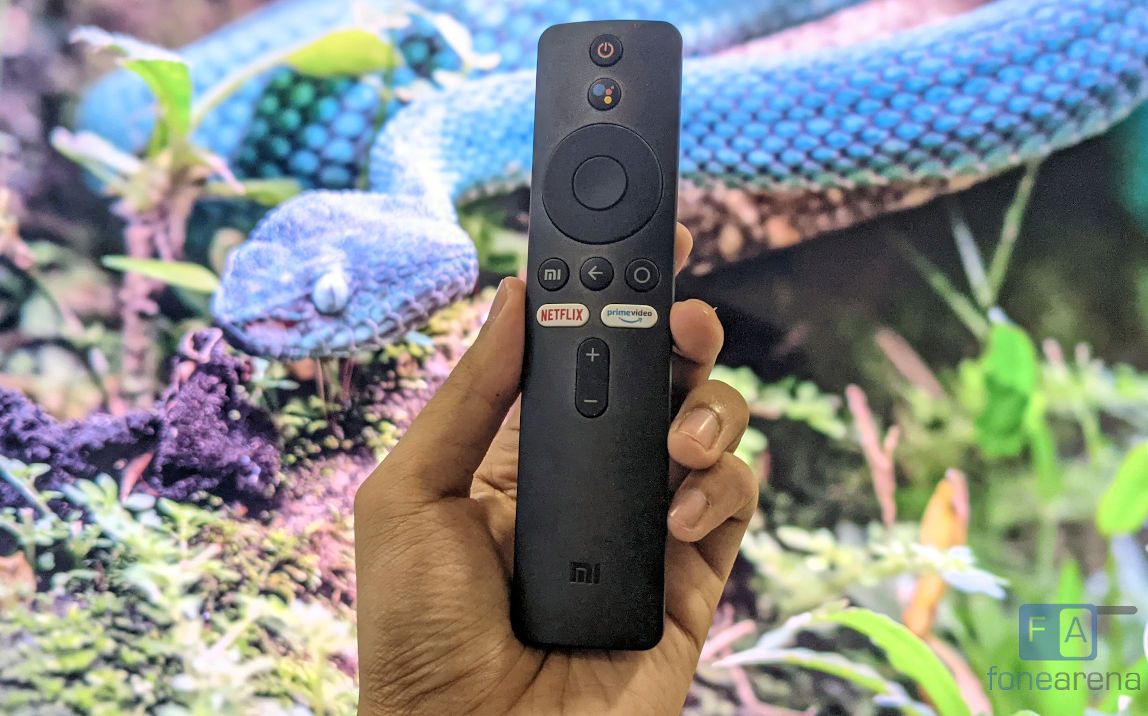 Of course, if you don't want to use Patchwall, you can always switch to the familiar stock Android TV launcher. The TV also supports Chromecast built-in, which is pretty normal for a smart TV these days.
Since the TV features HDMI 2.1 connectivity, the TV has support for a few gaming-specific features such as Auto Low Latency Mode (ALLM) and a 5ms Input Lag at 4K 60fps. Another neat little feature with this TV is their Mi Quick Wake, which can wake up the TV from sleep in about 3 seconds.
Conclusion
Being their first attempt at the premium TV segment, Xiaomi has done an admirable job at delivering a TV that offers a competitive experience at a great value. The picture quality is amazing, with good colour reproduction and the speakers are impressive. It has a beautiful, nearly bezel-less design that can suit nearly any living room, and it supports a lot of new features such as HDMI 2.1, eARC, ALLM, Mi Quick Wake, Dolby Vision HDR. If I had to pick a negative for this TV, I would have to point out the disappointing viewing angles it offers before the colours get washed out.
With a price tag of Rs. 54999, the Xiaomi Mi TV QLED 4K is available for purchase from Flipkart and the Xiaomi online store. Regarding its competition, Samsung is one of the other manufacturers to offer QLED TVs in India, however their 55-inch variants are a lot more expensive. The OnePlus U series 55-inch 4K smart TV is another product in this price bracket, however it does not feature QLED technology. LG on the other hand, offers feature-packed 4K smart TVs at similar sizes with IPS displays that boast far better viewing angles.