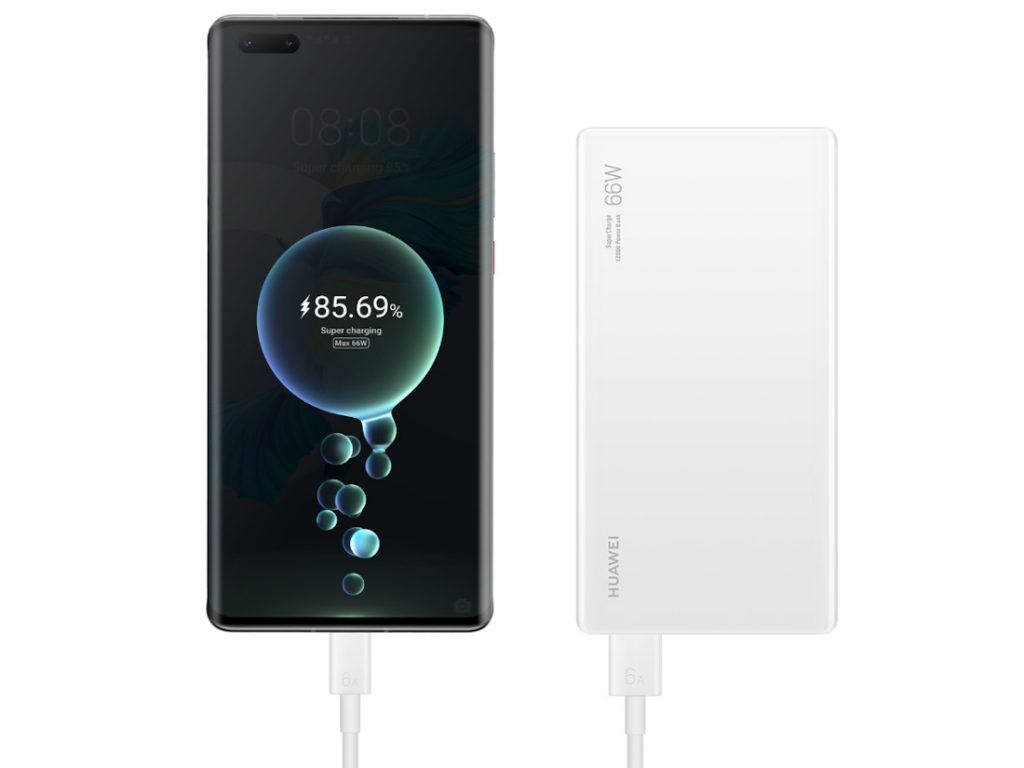 HUAWEI introduced its Mate 40 series of smartphones yesterday. The Mate Pro and HUAWEI Mate 40 Pro+ support 66W wired fast charging and 50W 50W Wireless fast charging. The company has introduced new 12000mAh 66W SuperCharge Power Bank, 50W SuperCharge Wireless Car Charger and 66W SuperCharge wired car charger alongside.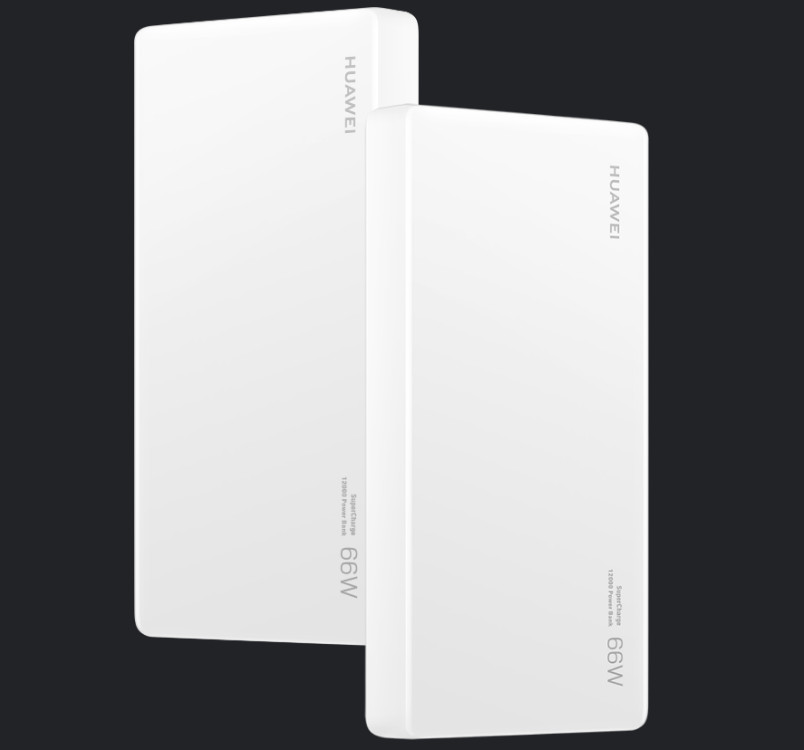 The Power Bank has three 4020mAh batteries inside, and come with 66W USB Type-C input that can charge the power bank in 1.8 hours. It has USB Type-A output port, and both with support for up to 66W charging.
HUAWEI 12000mAh 66W SuperCharge Power Bank specifications
44.9 Wh, 4020 mAhx3 cells (typical)/3920 mAh x3 cells (rated)
USB Type- C Input / Output : 5V/3A, 9V/3A, 12V/3A, 15V/3A, 20V/3.25A(Max), 5V/4.5A, 10V/4A (Max), 11V/6A (Max)
USB Type-A Output: 5V/2A, 9V/2A, 12V/2A, 4.5V/5A, 5V/4.5A, 10V/4A (Max), 11V/6A (Max)
OUT1 + OUT2: 5V/4A (Charge two devices at the same time using the USB Type-A (5V/2A) and USB Type-C (5V/3A) ports respectively
Four LED indicators. The first indicator is steady green in quick charge mode, and steady white in standard charge mode.
Dimensions: 135 x 69.3 x 15.6 mm; Weight: 235g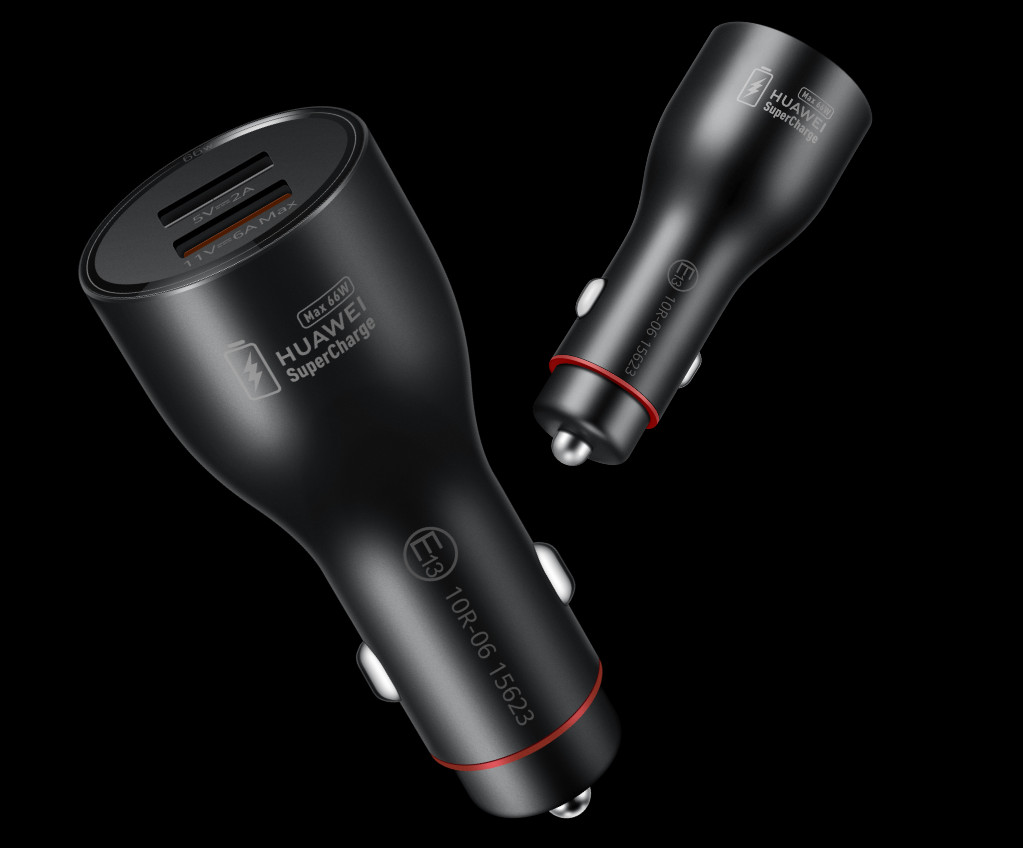 The HUAWEI 66W SuperCharge Power Bank has 2 USB-A output ports (USB 1 (Black): 10 W, USB 2 (Orange): 66W (11V-6A Max / 10V-4A / 5V-3A) to charge 2 devices at the same time. It has 12 layers of protection and a stylish LED ring light, so that it is easier for you to find your charger in the dark. The body is made of anodized Aluminium Alloy, which is stronger and more wear-resistant.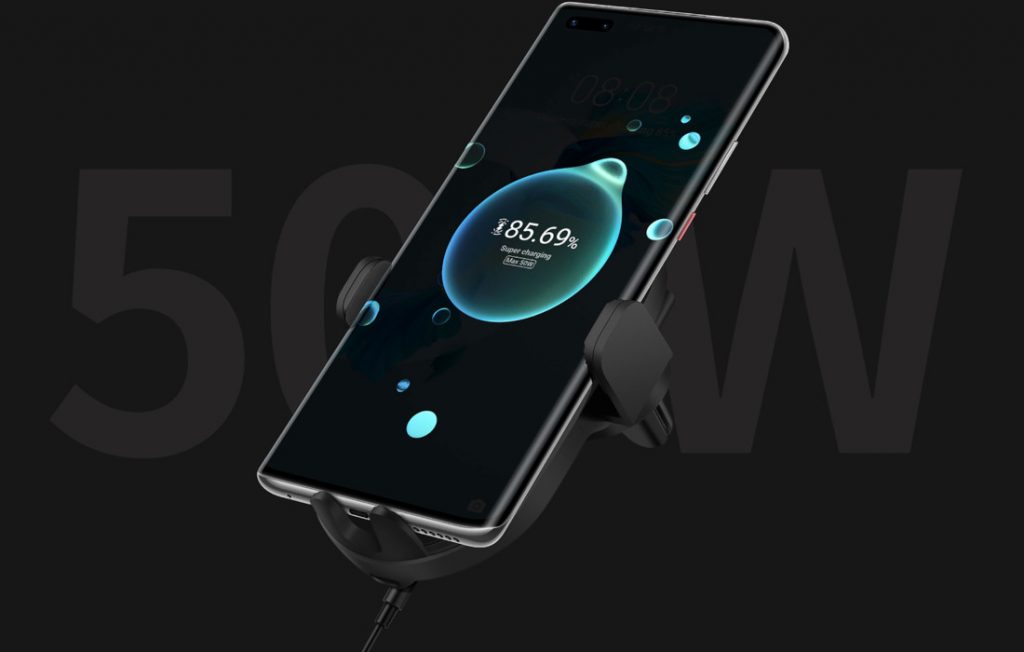 The HUAWEI SuperCharge Wireless Car Charger provides 50 W fast charging, and has dual smart sensors for convenient mounting and retrieval of the phone. The upgraded proximity sensors automatically open and close the mounting arms, and come with a secure hook design that keeps your phone firm in place.
The charger has power storage that can keep charging your phone for up to 30 minutes after your car stalls. An all-new 3D air cooling system absorbs cool air from the surroundings to dissipate heat from the coils to prevent overheating and enhance charging performance.
Pricing and availability of these devices are yet to be announced.