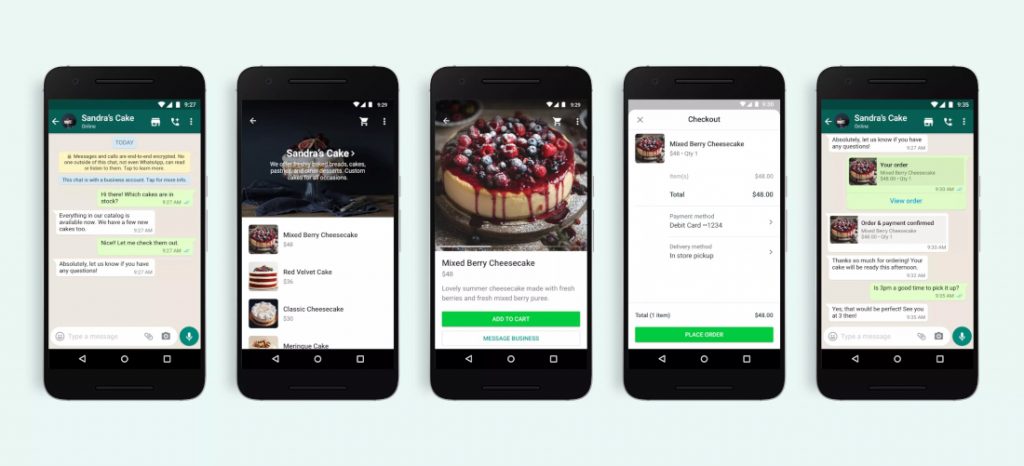 WhatsApp Business has become a really good and quick way for customers to reach businesses, both big and small. Since its release, WhatsApp have been steadily adding features to help businesses manage their chats, bringing new ways t0 interact with their customers. Now, an update has been announced where customers will be to shop directly with a business straight from the chat itself.
In a promotional video, WhatsApp revealed some of the many updates coming to their Business app. The ability to view a business's product catalog has been in testing for quite a while in WhatsApp, but it was quite limited in robustness. That will change with the update as a few more features will be added.
Customers can ask queries relating to the product and then purchase it if they find something they like. The app will also integrate payment methods and the delivery options into the app so that the customer can finish the entire transaction without leaving it.
WhatsApp's parent company, Facebook, has revealed their plans to invest into the WhatsApp Business app, specifically in three areas — shopping experience, hosting services and charging businesses for sales made. Facebook will be expanding their partnerships with business solution providers, and also begin offering Facebook's own hosting services to businesses to manage their WhatsApp chats.