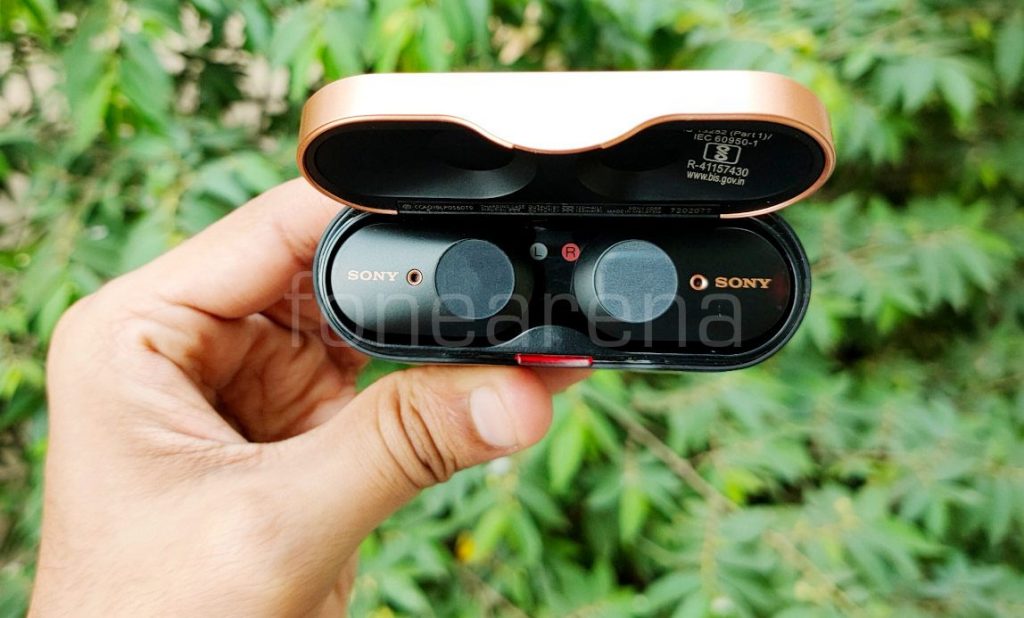 Besides smartphones, and gaming consoles, Sony boasts some of the best headphones on the market in its arsenal. Be it wired, in-ear, on-ear, or wireless noise-canceling, there will be a Sony headphones for everyone in every range.
In the past few months, the demand for TWS (True Wireless) segment has reached its peak especially to meet the requirements including remote working and e-learning for students in the new normal. As per the report from Counterpoint Technology Market Research, the TWS shipments in India grew 656% in the June quarter with Realme, Xiaomi, and JBL accounting for 57% of the market.
Following the trend, Sony launched another noise-canceling product — Sony WF-1000XM3 equipped with a brilliant blend of features and performance.
The WF-1000XM3 aims to compete against the Samsung Galaxy Buds Live, Sennheiser Momentum True Wireless 2, and Apple Airpods, which rightly dominates the premium segment. Well, one should not get confused with the model names since Sony also makes over-ear noise-canceling headphones 'Sony WH-1000XM3'.
At Rs. 19,990, could WF-1000XM3 be the right TWS for you? Let's find out the review.
Design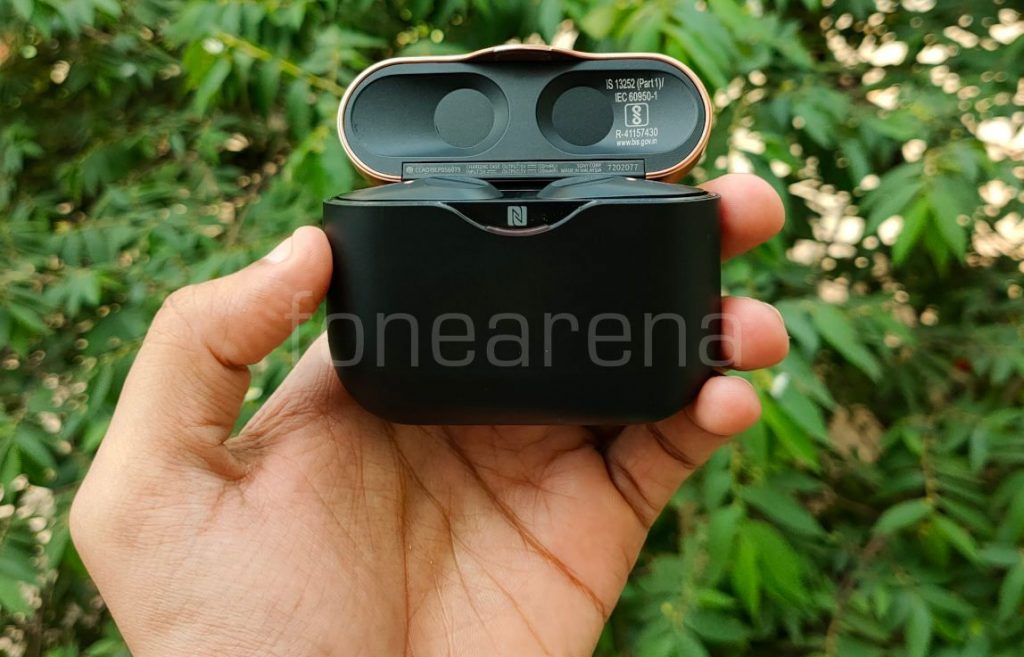 The WF-1000XM3 comes in Black and Silver variant radiating nothing but the premiumness and sophistication. We got the Black variant with a copper color flat top with a Sony logo embossed on it.
The charging case powered by USB Type-C is substantially big yet pocketable, made out of plastic with a matte finish which feels very grippy and solid at the same time.
Further, there is a Red LED light on the front of the case that lets users see whether they are charging, but there is no indication on the battery level. There is a USB Type-C charging port at the bottom. Also, the case has NFC for quick pairing with the devices.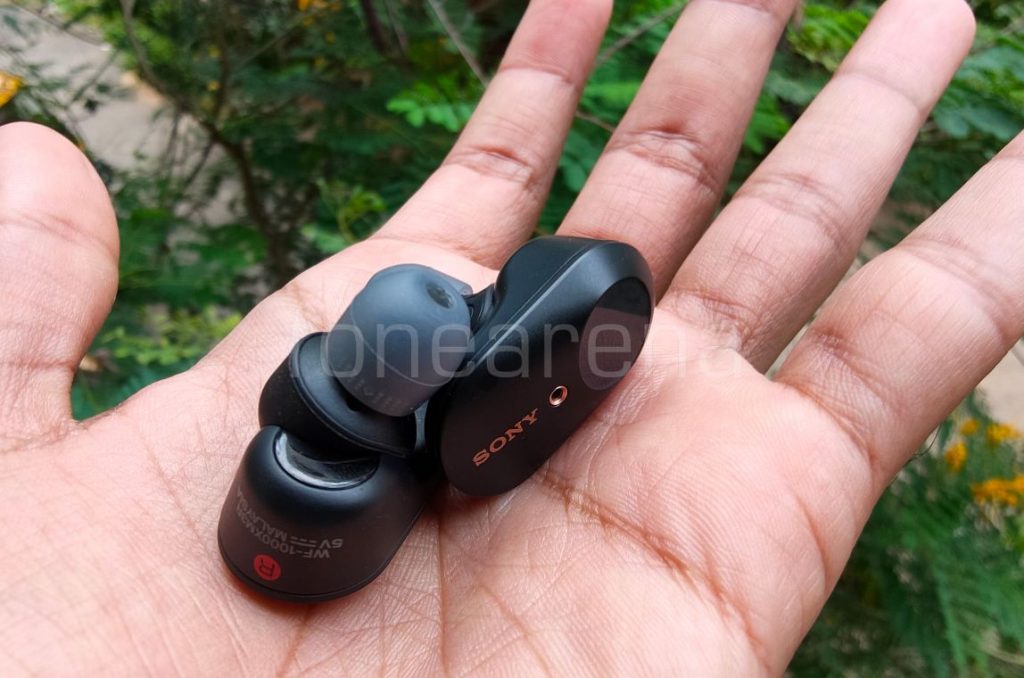 Flipping up the caps reveals the two pill-shaped earbuds inside with red indicator lighting and a small copper accent. Both the earbuds include every sensor you need including a touch sensor for controls, wear-detection, and a couple of microphones.
Inside the package, you also get six extra pairs of ear tips. The earphones are big and occupy a larger area outside your ears. For example, while most other earbuds can sit flush in your ear so you can use them even while wearing full-face cover helmets. That wouldn't be possible with the WF-1000XM3, as it protrudes enough to stop you from feeling comfortable while wearing a helmet.
The earphones were comfortable to wear without any discomfort for a long time, but I had to take a couple of breaks in between to let some air in. How to wear it? Put the earbuds into your ear and turn it anti-clockwise and it locks in. I must say, it does feel comfortable largely thanks to the new 'Tri-hold structure'.
Also, it lacks any kind of water resistance, which means, it is designed just for work from home and traveling.
Features and controls
The WF-1000XM3 comes equipped with HD Noise Cancelling Processor QN1e chip and Dual Noise Sensor Technology which promises exceptional Noise Cancelling performance. It also features Quick Attention so that you can instantly chat with someone without taking your headphones off by placing your finger over the earbud to turn the volume right down and let in ambient sound.
There is a proximity sensor in each earbud that can detect whether you're wearing one or both and adapts playback accordingly and it has autoplay and pauses feature.
Also, the Adaptive Sound Control automatically detects what you're up to, for example, running, walking, waiting, or traveling, and then adjusts ambient sound settings to suit your environment.
The glossy touchpads are large and can be accessed from either bud. Various controls like Play/pause, change track, activate voice assistant (Alexa or Google Assistant) and other nifty features can be controlled. Notably, the controls can be customised using the 'Headphones Connect' app, available on both Android and iOS.
It's worth mentioning that this TWS relies heavily on its app giving you control over everything – adjusting EQ, Ambient Sound pass-through level, setup Adaptive Sound Control, firmware updates, functions for the touch sensors on each of the earbuds, charge levels for both buds and case.
The app also helps with the initial set-up where it scans your L/R ears and optimises how 360 Reality Audio should sound specific to your head shape. For the uninitiated, 360 Reality Audio is Sony's approach to object-based spatial audio technology. However, it is only compatible with few streaming services including Tidal, Deezer, and nugs. net.
While using the earphones, we advise you to set priority on Sound Quality under Sound Quality Mode and enable DSEE HX (Sony's sound enhancement engine). In our usage, the touch control worked flawlessly. Since the WF-1000XM3 has numerous features, it will take time to get used to it.
Sound and battery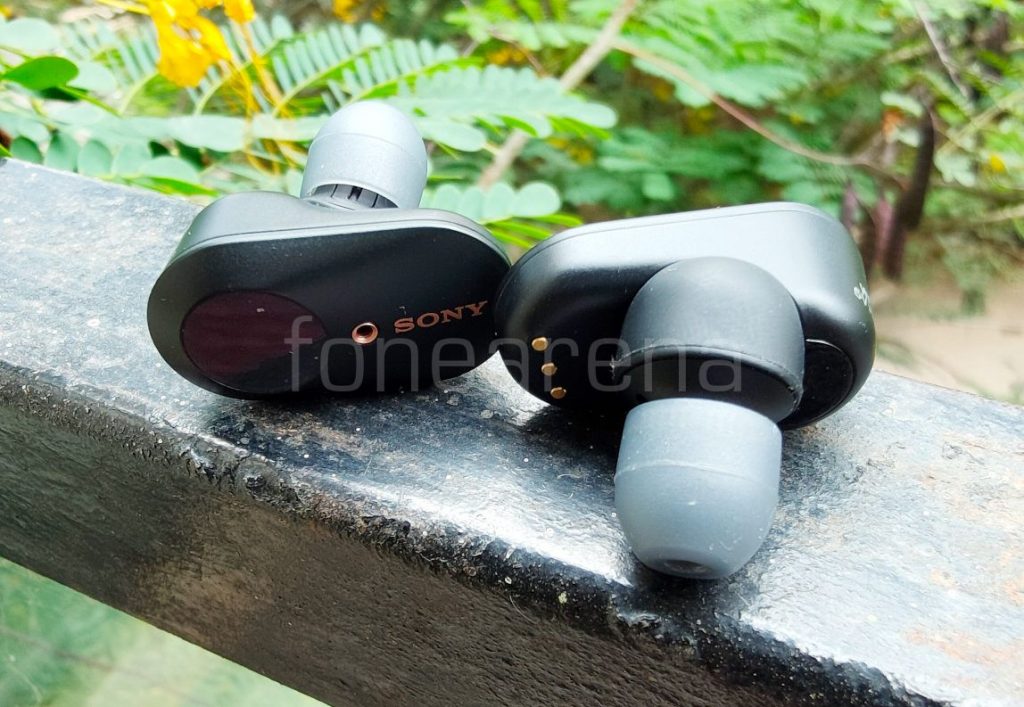 The Sony WF-1000XM3 earphones sport a 6mm dynamic drivers and support the SBC and AAC Bluetooth codecs. The lack of AptX HD codec is a bit disappointing, however, DSEE HX along with noise cancellation kind of makes it up rendering clear audio, best in this range.
Coming to the usage, Sony's TWS churns out as much as details possible along with its on-board processing. The instrument separation was great and boosts all the right frequency ranges with enough restraint to avoid overblows.
Various options including EQ offers personalisation to get the kind of sound you like. Furthermore, the Sony WF-1000XM3 noise-canceling is so good that you can hear it without any music.
As per the company claims, the latency issues have been reduced by 75% compared to WF1000X. We tried Netflix, and Amazon Prime to check it out and it turns out perfectly fine, no lip-sync or latency issues.
In terms of calls, I didn't face any quality or connectivity issues. In fact, the connection was never a problem, and you can choose to prioritise wireless stability over sound quality if you run into stutters.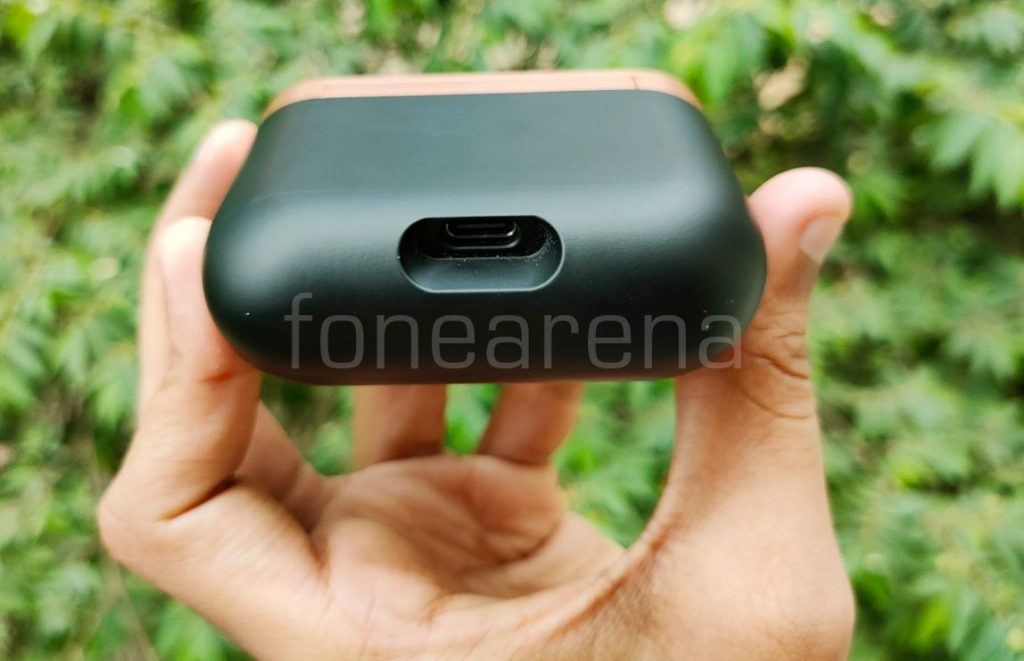 Sony claims that on a full charge, the headphones offer 6 hours of battery life, and the charging case provides a further 3x charges for up to 32 hours of playtime without ANC and 24 hours with ANC.
In our usage, we got somewhere close 5 hours on constant playback with ANC on. Having said that, the case has plenty of juice to offer. It also comes with support for fast charging so that you get 90 minutes of playtime with a 10-minute quick charge.
Conclusion
Sony has made some awesome headphones in the past, and we have no reason to believe the Sony WF-1000XM3 is different. If you are an Android user and looking for feature-packed true wireless headphones, this is the best one you will get.
The Sony WF-1000XM3 comes in Black and Silver colors in India and is priced at Rs. 19,990, but you can get it at cheaper rate during offer period. It is available on Amazon.in, Sony retail stores (Sony Center and Sony Exclusive), www.ShopatSC.com portal, and major electronic stores.