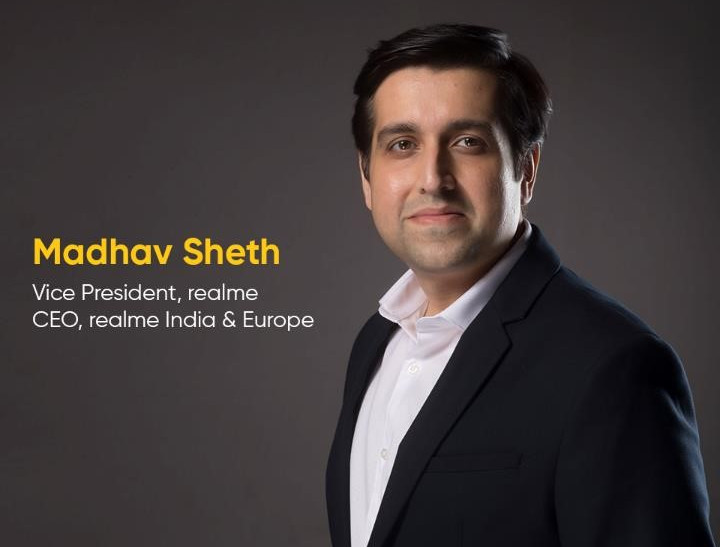 realme today announced that Madhav Sheth, Vice President realme and CEO,  realme India will be the CEO of Europe region, in addition to India. He will lead the product, marketing and sales functions in the Europe market, starting with the countries of Spain, France, Germany, Poland, and the Czech Republic.
realme recently announced its new 1+4+N product strategy, which comprises one core product (smartphones), complemented by four major groups of lifestyle devices (speakers, earphones, TVs and watches) and "N" types of smart accessories, smart home devices and lifestyle products. The company said that it is on track to launch over 50 AIoT products this year and is preparing to add over 100 AIoT products to its portfolio in the next year.
In an ET interview, Sheth said that he will also head the North America market, and begin operations in the regions next year with plans starting after November.
In a statement, the company said:
The development reaffirms realme's vision to penetrate deeper into the promising smartphone industry in Europe and globally, aided by cutting-edge technology, innovative products and superior servicing.

With the spirit of innovation and ambition, Madhav, along with his Europe team, aims to position realme as one of the Top 5 smartphone brands in Europe. Being a mature as well as one of the earliest 5G markets in the world, Europe presents new growth opportunities for the brand.