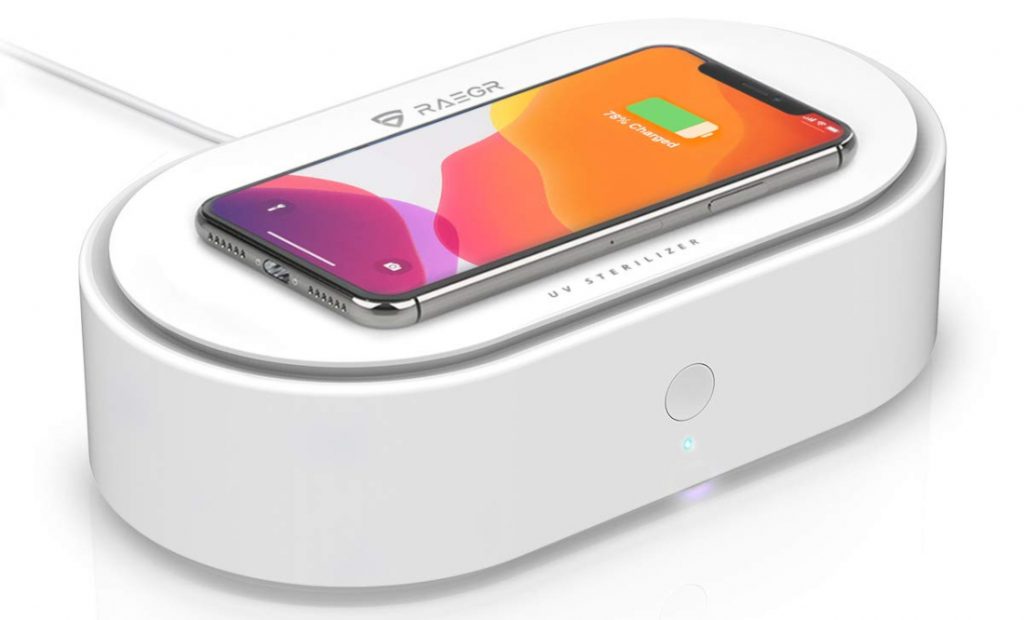 RAEGR, an indian consumer accessory brand, has launched their new Arc 1500 UVC Sterilizer Box with Wireless Charger for Rs. 3499. It is a portable sterilizer with a 10W wireless charger built-in, that is suitable for smartphones, earphones, watches, face masks and more, sterilizing them in about 8 minutes.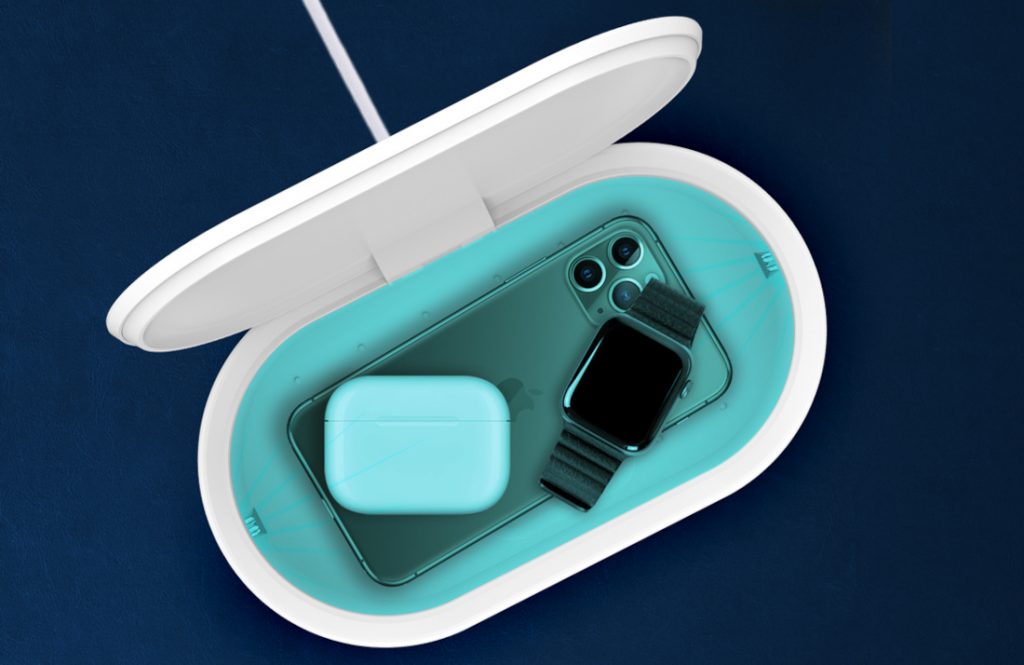 The device is slightly taller than a conventional pencil box, and is capable of fitting a range of smartphones like the Galaxy S20 Ultra, Note 10 plus and  Iphone 11 Pro Max, and also a variety of other accessories like watches, finger rings, jewelry, face masks, wallets, etc. It uses ultraviolet UVC LED tubes to kill 99.9% germs, viruses and bacteria including Staphylococcus aureus, Escherichia Coli, Streptococcus Pneumoniae, Aspergillus niger, Candida Albicans, etc.
Built-in to the lid of the device is a Qi wireless charging coil that can charge compatible devices with a maximum output of 10W. Another feature in the Arc 1500 UVC Sterilizer Box is an aroma diffuser that will spread an pleasant aroma for the disinfected items.
The Arc 1500 UVC Sterilizer Capsule Sanitizer Box with built-in 10W Qi Certified Wireless Charger is available in white color for a price of Rs. 3499 on Amazon. The company said that it is an introductory price.
Commenting on the announcement, Ajesh George, MD, RAEGR said:
The Arc 1500 UVC Sterilizer Box uses 253.7 nm wavelength UVC LED tubes that are highly efficient ,expensive and superior to the cheaper UV LED bead lights available in the market. It has been tested for its disinfection efficacy by the global leader in inspection , Swiss based SGS. The 10W built in Qi certified wireless charger is an additional value add .